Planning your own China travel adventure used to be a bit crazy, even for the most adventurous, but it has become something increasingly feasible nowadays.
Today I want to give you some advice for your first trip to this country, advice that I wish I knew before going. So take notes, because even if you have been to other Asian countries like Thailand or Indonesia, China is a whole different world. It's not similar to any other country.
You'll find yourself in situations that you could have never imagined, so just take it easy and enjoy experiencing what will become the anecdotes of your trip. It will be an unforgettable experience!
1) Do you need a visa? When?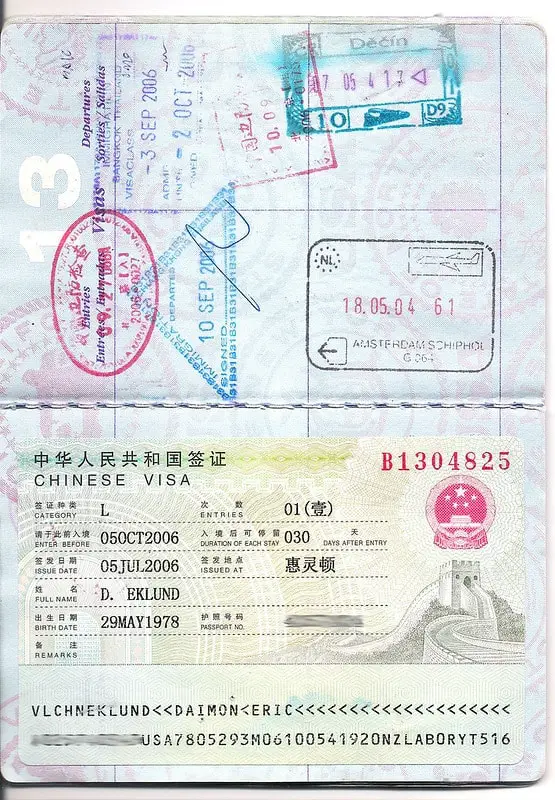 Did you know that if you are transiting through China you don't need to apply for a visa and you can stay up to a maximum of 6 days?
How?
Some visas can be processed when you arrive at the airport, although only if you are in transit.
But not everybody will qualify for this type of visa. China's transit visa rule only allows travelers from specific countries to visit China with this type of visa, so not everybody is eligible.
You also must have pre-booked your flight tickets to third countries before the transit visa expires. This type of visa is not valid if your flight is from Paris to Beijing and back. Your flight should be to Beijing and after that to a third country, whether it's to Thailand, Singapore or wherever.
And finally, you can apply for this only at certain airports. Some cities like Guangzhou or Guilin have 72-hour free entry visas and others like Shanghai, Beijing or Tianjin offer 144-hour (6-day) entry.
Here are the details: transit visa Beijing
If you are not in transit and you're going to China as your main destination, then you will need to request a visa.
The easiest way, and the fastest is with China Visa Direct, which is an agency situated in Shanghai, and the first online platform specializing in group visas from 2 to 10 people. You just need to send all of the scanned information, pay and they send you your visa home – so you don't have to go to the Consulate. It couldn't be easier!
2) Write down everything you need in Chinese characters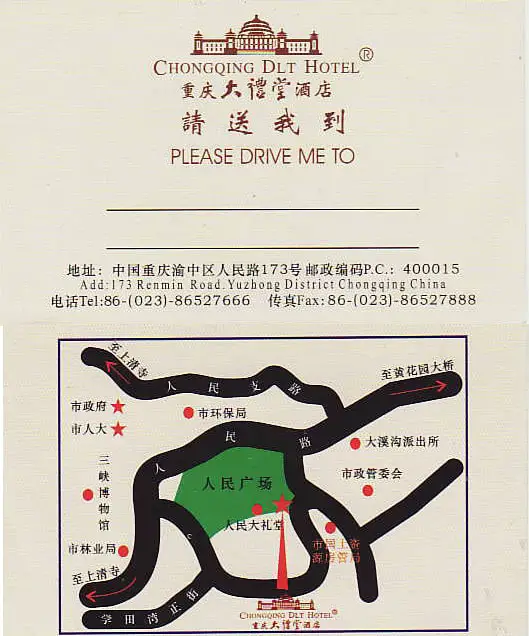 Important: Remember to write down in Chinese the addresses or the names of the places you want to go.  Take the hotel card, in case you get lost and also write some useful words like toilet, pharmacy, restaurant, spicy, stop, wait…
You'll thank me for this. Things like getting in a cab and telling your driver something famous and renowned such as "Summer Palace", won't be understood.
It seems incredible, but there are many reasons for this. Some people, of course, don't know a single word of English, so they don't know what you're saying at all. It could also be your accent that they are not used to, the same as we are not when we hear them and wonder if they're speaking Mandarin or English. But sometimes it could be just because they made up a name in English for this place that doesn't really correspond or sound like the Chinese one … like when they pick an English name for themselves.
Anyway, in my case, I was trying to get to an address that I had previously looked up via Google Maps and I took a cab thinking that it was going to be easy and simple – but when I showed him he didn't understand. Of course, it was in English! And he couldn't read the map or locate us on the map either if it was not in Chinese.  So I strongly recommend you to write down all the places in Chinese.
Another obvious but useful piece of advice that I can give you is to carefully pick the person you choose to ask if you get lost.  Choose wisely, it's always better to ask someone young, such as a teenager or student because they are more likely to speak English. It's simply logical, but still, I made this mistake many times, asking a security guard or anyone passing by.
And this is a big mistake.
Because most of the times they will politely say yes to everything you ask and in the end, you'll walk in the opposite direction of where you want to go.
My last advice for communication in China is to use mobile translator apps. There are so many, and some of them don't even need internet, such as "Google Translate" or "iTranslate Pro", and some can translate text just by pointing with your phone's camera – you can hear it, edit it or translate it.  So I'm sure it will save you in a critical situation.
3) Buy a local SIM card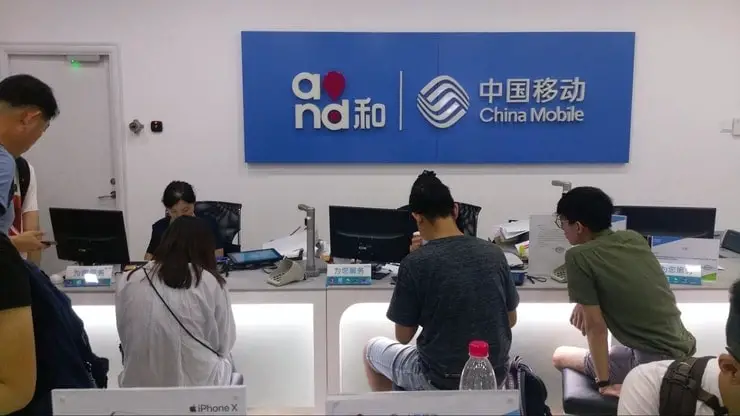 Buy a SIM card, even if it's just for a one-week holiday. It will make your life a lot easier to be able to find any information whilst you travel, reserve the taxis in the Didi taxi service app, look for addresses, timetables, your driver… and above all, be more relaxed.
The easiest way is always to buy it at the airport. You can easily buy a prepaid SIM card there – the employees speak English, they will install it in your phone and activate it, and in a couple of minutes, you will be all set up and connected to the Internet.
But if you are reading this and have already left the airport, you can also buy a SIM card in any other official store.
Which telephone company should you choose?
The main telephone companies are:
China Mobile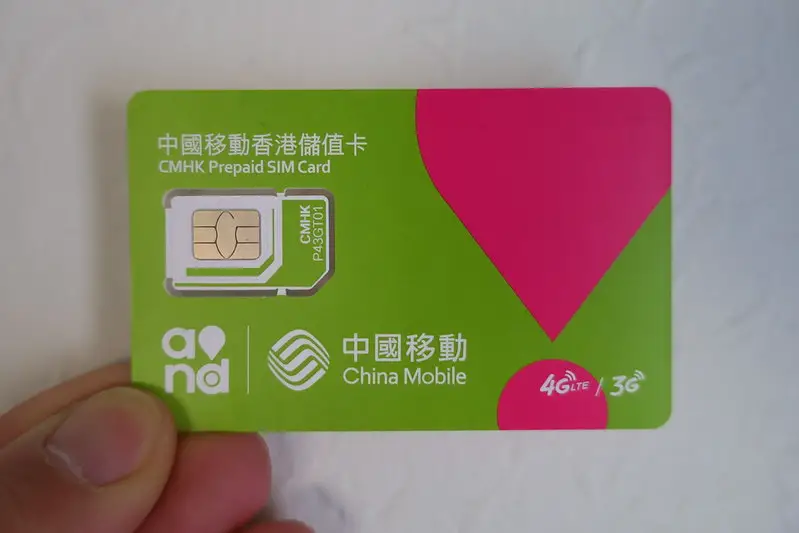 It's the leading company; they have good coverage and they are present in the whole country but the 3G service might not be compatible with all of the international mobile phones.
China Unicom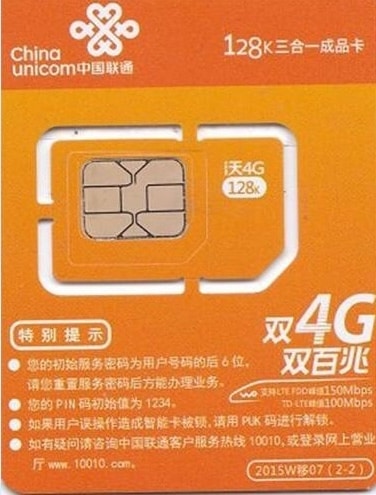 This is the second-largest telephone company in China; their coverage is not as extensive as China Mobile although it worked very well for me in all of the places I visited. It's the one preferred by all of the tourists because it's the only one where the 3G service works with all international mobiles. So better choose this one.
Just remember to have your mobile unlocked before coming to China so that you can install your Chinese SIM card.
4) Use a VPN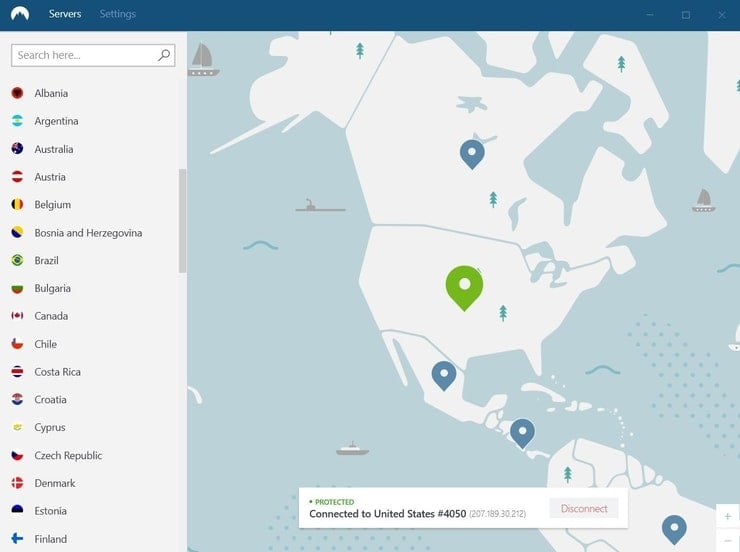 You probably already know that in China Internet access is very controlled – there is a lot of censorship, so you will not be able to use Google (Google Maps, Gmail…), Facebook, Dropbox or Youtube … and don't think that it's just going to be slower, it doesn't work at all. 
So to have access to the Internet as if you were in your own country of origin, you can download and install a software or App called a VPN (Virtual Private Network). A VPN makes it look like you're in another location by geo-spoofing (faking your true location). It hides your real location, making your device look like it was located in another country in order to be able to skip the censoring. 
I used NordVPN for my smartphone, which is a paid app, but it worked 100% of the times – it's very reliable and easy to use (and also worked with my laptop). It cost me $12.95 a month but there also are free VPNs if you don't want to pay – the problem is that these don't always work. I tried some free apps first but they were only connecting 2 out of 10 times. So in my case, I got sick of trying and just subscribed to this paid service. Up to you!
5) Download some essential apps before you travel
As I was saying, the Internet topic is complicated. So I will give you some alternatives in case the VPN doesn't work or in case you don't want to pay for one.
Instead of Google Maps, you can use Maps.me – it's free and in English. You download the map of the place first and then you can use the maps offline without the Internet.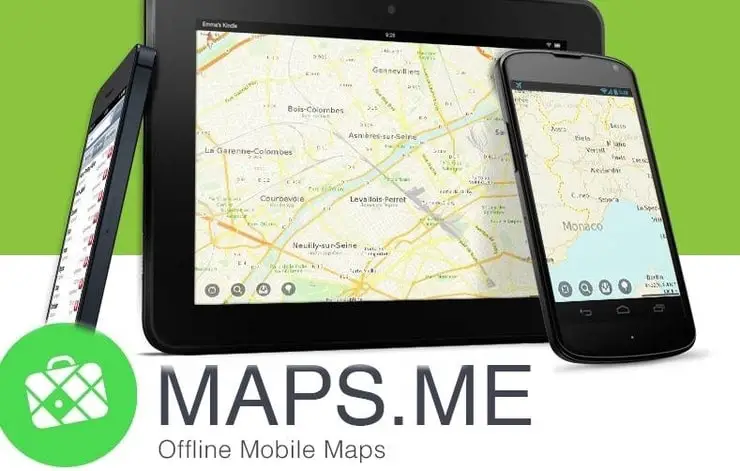 Chinese people normally use Baidu Maps, which is more complete. It has all the streets and 3D views and they advise you of the traffic and the routes in public transport in real-time, but it's only available in Chinese, which means you will have to use the translator.
As a substitute for Whatsapp, you can use Wechat – this is the instant messaging application that everyone uses. Besides, if connected to a bank account, it allows you to pay with it, top up your mobile, make transfers, pay bills … everything. But unfortunately, it doesn't work with international credit cards. So you can use this app just like Whatsapp, to communicate with your tour guides or with your friends or family if they also download the App.
If you plan to move around China, you'll be most likely using the train at some point during the trip. In this case, you can use https://www.chinatrainbooking.com – a very easy and user-friendly App for foreigners. I don't recommend the China train official website because it's only in Chinese and you could have problems with the payment methods. Again, international credit cards are not accepted.
China Train Booking is in English, you can see the seats in real-time and it accepts all kind of payments – credit cards and PayPal included.
For taxis, the best app is similar to Uber; it's called Didi. It's a taxi service that you reserve via app. When you register you enter your personal information and credit card details (they should work with an international credit card this time) and you pay via the app. Very practical, easy, secure and fast.
You don't even need to tell the taxi driver where you're going because you type it in English in the App.
It's very easy and intuitive to use, and certainly the safest way to travel because they keep record of your routes, the driver's personal information, the day, duration and price. Nothing can go wrong.
6) If you take a taxi, always make sure it's an official one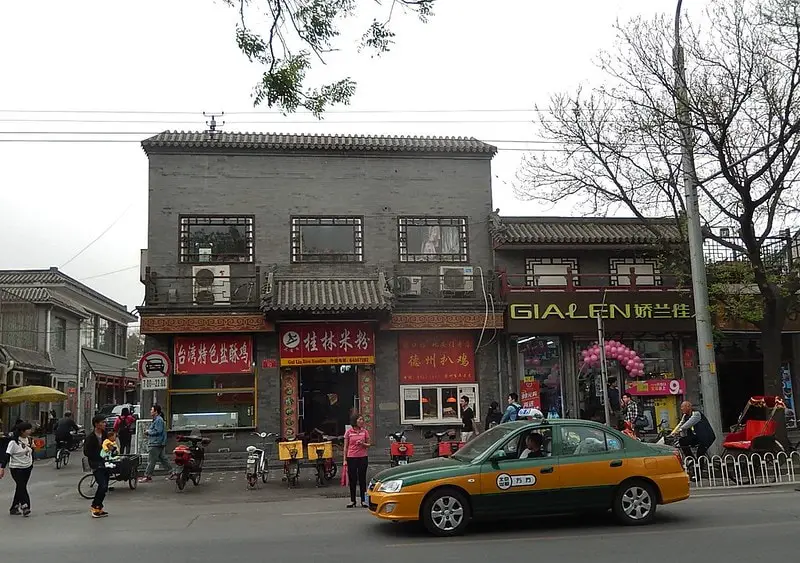 The ones that have the yellow stripe in the middle and the taxi sign on the roof are official. And always ask them to use the taximeter. You'll also see black taxis – these ones are clandestine taxis which will charge you more, so avoid those ones if you don't want to be ripped off.
When I was there I didn't have any bad experiences, although I have to admit that at rush hour, between 18.00 and 20.00 in the evening, it was impossible to get a taxi.  There were many taxis but they didn't stop.
I'm not sure why, but my guess is that it could be because I was a foreigner and they were scared of not understanding me. In some cases, they did stop but after asking me where I was going, they rejected me as the route didn't suit them or it was a very short journey.  So if that happens, you will be left along with a dozen people on the street waiting for a taxi to stop. So better try Didi – trust me, it saved my life on various occasions, and it's a lot cheaper because they do not try to trick you (they can't – the price is established already in the App).
7) Buy travel insurance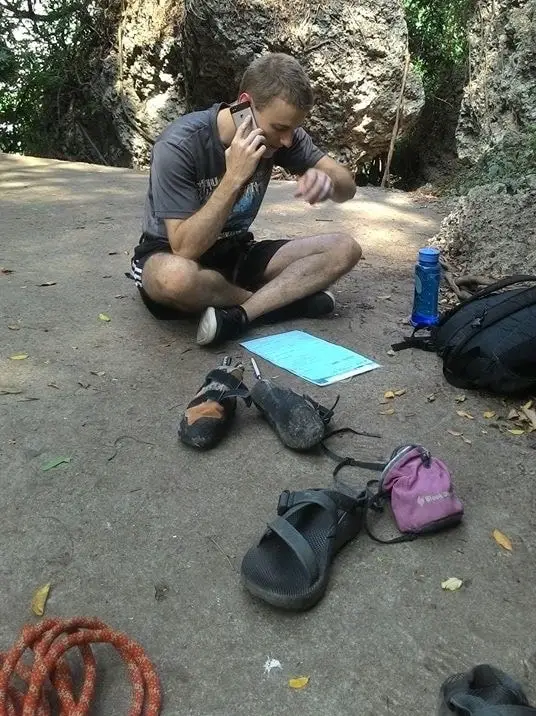 Don't forget to buy Travel insurance if you're going to travel to China. You may think of China as a cheap place to travel but be careful with medical assistance. Your national health insurance doesn't have the same coverage overseas, so If you don't have travel health insurance, the prices for medical consultation and hospitalization in international hospitals can be very expensive. The good thing is that in Beijing the health system is one of the best in China – they have good doctors and well-known international hospitals.
I don't pretend to scare you or to sell you anything but who knows, even if you're healthy you can still encounter health travel issues. A little thing like eating anything out of the ordinary can cause you food poisoning, you may fall ill, have a terrible toothache or a small cut – and so it's better to have coverage.
I would recommend  World Nomads, an Australian based insurance company founded by backpackers in 2002, and one of the most popular travel insurance on the market.
They provide:
24-hour coverage assistance
The best value for the money
Flexibility if your trip changes for any reason
Coverage for sports and adventure activities
Excellent customer service.
And their policy includes:
Overseas medical care(emergency sickness and accidents expenses),
Medical evacuation and Repatriation
Trip cancellation(in case you need to cancel for some unexpected reason)
Baggage claims(loss, theft or delay)
Adventure&Sport activities(depending on the plan you purchase)
There are many different travel insurance companies out there, and they all seem to offer the same. Plus they all have great and horrible reviews. so I know it can be overwhelming to pick the one that suits you. But make sure you put World Nomads on your list and compare.  Each situation is different and there's not only one company that suits everyone. Just make sure that you always know exactly what your insurance covers and read very carefully all the requirements to make a claim(receipts, etc). Pick a reliable company and you'll be fine.
If you want to be brave and take the risk of not purchasing any travel insurance, some credit card companies provide travel insurance if you book your flights or hotel with them. Check with your credit card company to see if that's the case – maybe you're covered for some cases.
8) Get ready for the cultural shock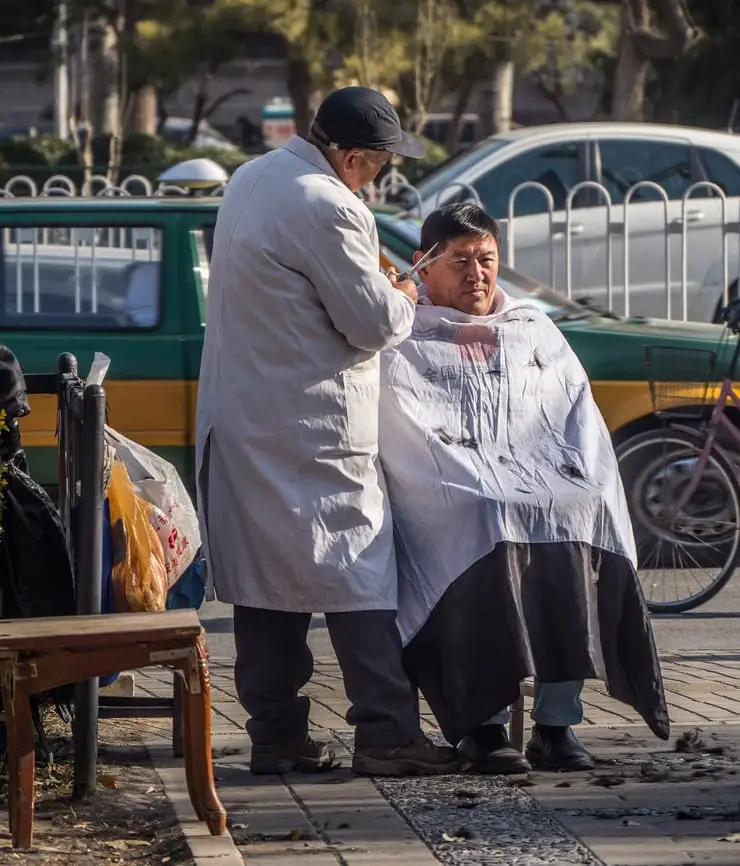 I don't want to scare you – Beijing is an extraordinary city, which culturally is really worth it, but you have to be mentally prepared.
Chinese culture is obviously totally different to Western culture; you might be surprised by the lack of civility of the population.
You will find noisy people, that yell or spit in the street, or steal your taxi right in front of your eyes, or jump the queue at a cashier, as well as toilets with no doors where you will be facing another person squatting in front of you , or people bumping into you when getting on the metro and not saying sorry … it's all part of the cultural experience!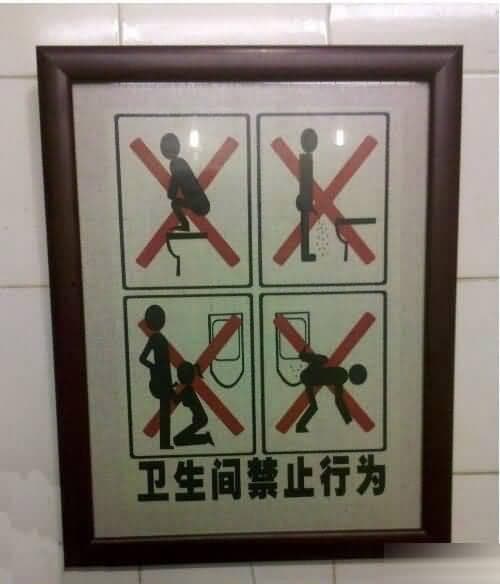 Don't be scared – despite this, Chinese people are in general incredibly nice and honest people.
You can't put everyone into the same basket.
Some people are really friendly with foreigners and willing to accompany you when you're asking for directions.
I have to say that during my time there I encountered many hospitable people willing to help me when needed; some of them were just happy to practice a bit of English with a foreigner. So I have no complaints.
It's an absolutely safe country and there are a thousand places that are worth visiting in this country, so live your own experience in China.
9) Get ready for the crowds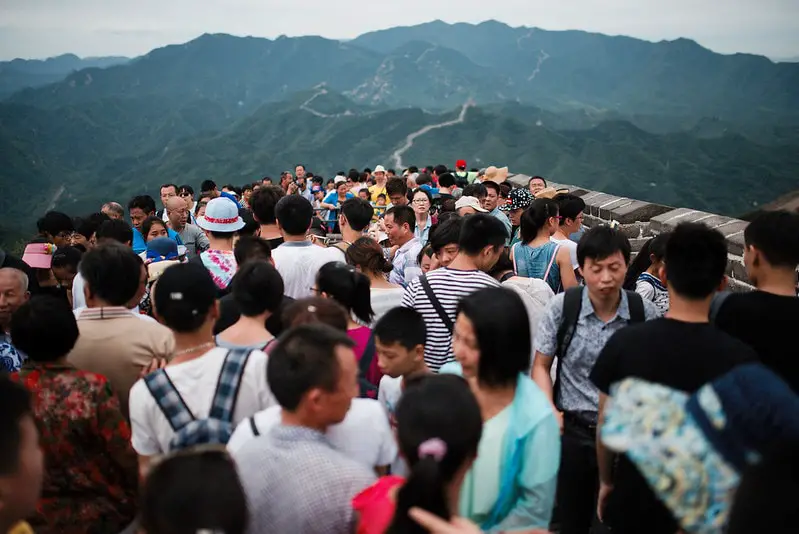 You've seen spectacular places in China and you want to get there and take a gorgeous photo for your Facebook or Instagram to show your friends? Well, start mentally preparing yourself that most of the tourist attractions will be overcrowded, and don't get irritated.
There will be hundreds of local tourists in massive groups that will always be "photobombing" your pictures and screwing up the background.
So to avoid getting overwhelmed, try to get to the places earlier before all the tours arrive (or the opposite – just wait and go later, when they start leaving.) Do a bit of research to see if there's a not-so-touristy alternative.
For example, in my article about things to do in Beijing I talk about sections of the Great Wall that are not so crowded or famous.
Related topic: What Else to Do in Beijing When You've Already Done It All?
10) Bring toilet paper and wet wipes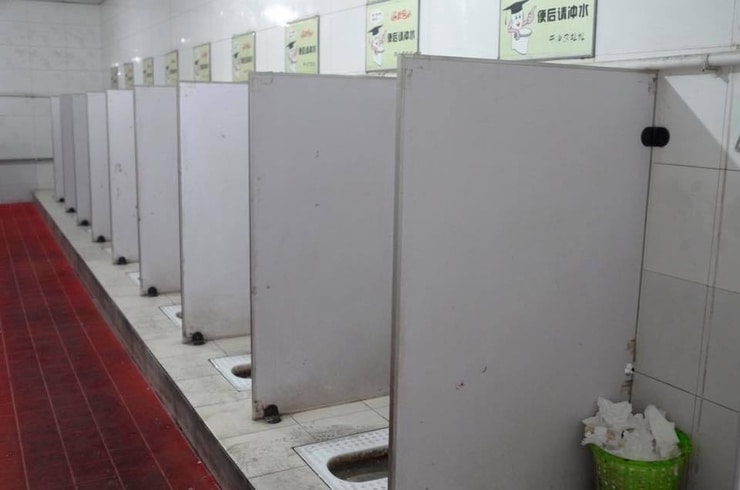 I'm sorry if this is not the nicest picture, but it's real life.
The thing is Chinese people prefer squat toilets – for those who don't know, it's a toilet that looks like a urinal but it's on the floor and you squat rather than sit.
So most toilets in China do not have a sitting toilet and they almost never provide toilet paper or soap. So it is important to bring toilet paper or wet wipes.
If you're a bit sensitive, don't even think about going to the public toilets unless it's an emergency. They are dirty, smelly and some of them will not have doors, so you can easily find people squatting in front of you without any shame.
The best thing is to try to find a place like a shopping mall to go to the toilet, but if you are in a rural or remote area, you will have to deal with this at some point. Of course, this is not the best part of the trip!
11) Be careful with the food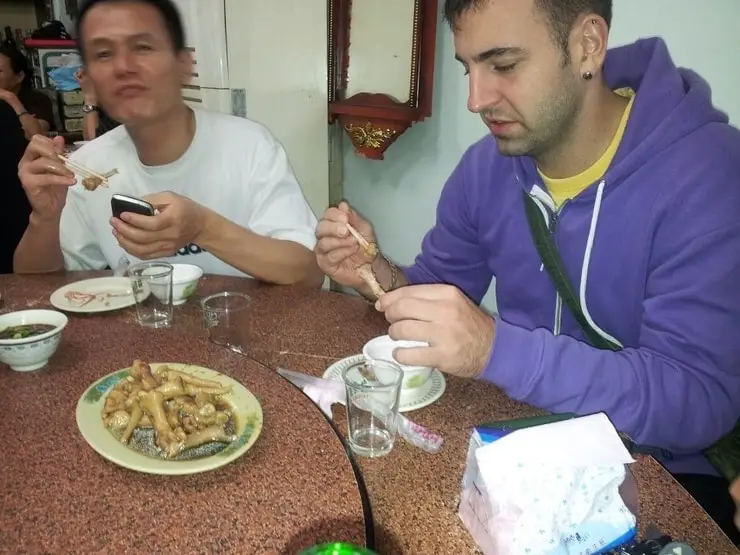 I tell you this because if it's the first time you're going to China, you will realize that what we know as Chinese food in the West has nothing to do with what you will see there. 
Nothing like spring rolls and sweet and sour pork or chicken. You will probably not be familiar with the majority of the local dishes, but I encourage you to try at least the typical food from the region you are visiting. It's worth it.
The only thing I will tell you is to be careful if you have any food allergy or intolerance and also with some extremely spicy dishes. My favourite was spicy Sichuan noodles, the strongest and more delicious noodles you'll ever eat. Only for extreme hot flavour lovers.
And always drink bottled water – tap water in China is undrinkable; it contains a lot of chemicals so I would not advise you to drink tap water.
12) Don't forget to haggle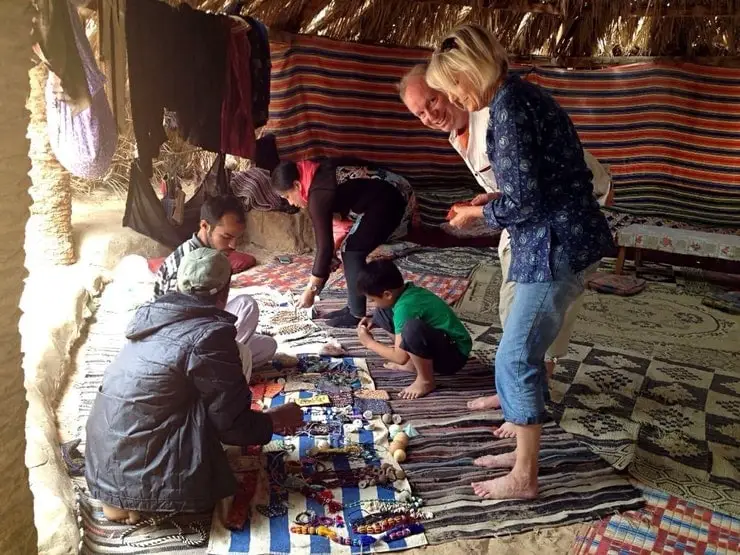 If you have already been to another Asian country this will not be so different. Everything is negotiable in China, or almost everything. Of course, in the Western-style shopping malls, the price you see in the tag is a fixed price.
So if you are planning to buy something in China, whether you like haggling or hate it, you will have to participate. It's a part of their everyday life and they will increase the price expecting you to pay a higher amount, so you need to haggle.
For many of them, you come from a rich country so they will ask for a very high price. Normally these sellers are experts and depending on where the tourist is from they will ask for more or less.
I once asked for a small trekking backpack that I was interested in at the Silk Market and they told me 400Y ($60). I thought it was very expensive, keeping in mind that it was not even an original brand, just a copy. And after spending 30 minutes there haggling as hard as I could, I finally got it for 100Y ($15), a quarter of the initial price. Yey! I don't know if it was a fair price, but it made me feel good that I didn't end up paying the starting price.
So don't be a wimp and practice, and if you don't come to an agreement you can simply leave and try in the next shop.
With all of this, I hope I have helped you prepare a little for your trip.
Similar Posts: