Finding the perfect gift for a travel lover can be hard. Especially when it's for someone you just started dating, and you don't know much or that friend who doesn't want anything and already has everything.
You can ask them what they want, but if you really want to surprise them, here, you'll find the best gift ideas for all types of travelers.
For frequent flyers
1) Scratch-off Map of the World
This is the map all the travelers want.  You can mark off where you have traveled around the world and keep track of the places you've been, decorate your room and it will surely motivate you to go to more places so you can scratch more of the map.
Cork Map of the United States + Pins
Buy it to pin all the States you've visited, also a great gift and an excellent way to inspire people to travel more.
2) Passport Cover
If you travel a lot, you need one. It's not just a personal touch or a beautiful case; it also protects your passport from the normal wear and tear from travel.
And it doesn't take much space, so make sure you have one.
You don't want to end up being denied flying due to a damaged passport.
No products found.
Compact, waterproof, zippered passport wallet. Conveniently holds passports, credit cards, ID and a little cash.
It comes with a little pen, handy for filling out customs forms.
USA Passport Cover with RFID Secure Technology
Equipped with advanced RFID Secure Technology, it can protect all your travel documents and cards from RFID scanning(without an RFID wallet, thieves can steal your credit card information just by standing next to you)
Very well designed to hold all your credit cards, air ticket, and passport.
Available in 22 colors. Pick your favorite color for each member of your family, and you will be able to distinguish your passports without having to open them.
3) A Good Book
This is always a fantastic gift. Very personal, true, but still nowadays one of the top gifts for those super-long flights or those beach vacations.
You can pick between a travel guide book, a language learning book for those who are moving abroad, or just an entertaining novel.
Extremely detailed guides, with the best maps and up-to-date information –  the world's leading travel guides.
Destinations of a Lifetime by National Geographic Society
This book has it all: when to go, where to eat, where to stay, what to do, and the best spectacular pictures to inspire you for your next adventure.
You can consider it a guide to many of the most interesting places in the world.
Lots of really amazing places, not the usual spots.
I've bookmarked so many pages and added them to my bucket list of places to visit.
A perfect gift for your traveling friend.
Into the Wild, the 1996 book by Jon Krakauer, tells the story of Christopher McCandless, a college graduate who, inspired by the tales of Jack London and Henry David Thoreau, left society behind to live a life of exploration and hitchhiked deep into the Alaskan wilderness.
This book is by far one of the most moving and fascinating books I've read. And it has a clear message to learn: Go out and live life so that there are no regrets.
Also if you've seen the movie, I recommend you read the book. It will fill in the gaps. This book is truly a gem!
4) Mandala Coloring Books
These books can relieve stress and bring inner peace, and are made for adult audiences – they are no longer only for kids!
A study published in Art Therapy: Journal of the American Art Therapy Association  22(2) pp. 81-85 supports that coloring mandalas does help lower stress and anxiety levels.
Coloring can be beneficial for adults because it has a de-stressing effect – it has a therapeutical potential to reduce anxiety.
The act of coloring mandalas requires repetition and attention to detail, so you are able to focus on the activity, rather than your worries, and clear your mind, just like when you meditate — a great gift for fearful fliers.
Angie Grace Balance Coloring Book
One of the best mandalas coloring books. Super good paper quality designs only on one side of the page, big and small patterns.
Angie Grace even has a Facebook group Coloring with Angie Grace, where you can share your creative designs and be inspired by others.
For yogis & soul searchers
5) Yoga Travel Mat
This is a great gift for those who travel often and wish to stick to their yoga practice wherever they are.
Manduka is one of the most popular brands of yoga mat brands, known for using eco-friendly natural rubber, and used by the top teachers in the world.
The travel version is standard sized but super-lightweight at just 2.2lbs, and it folds to fit in a travel bag, purse or the outside pocket of your carry-on.
The best gift for yoga and travel lovers.
For the good planner
6) Packing Cubes: The Best Travel Organizers
They help you keep your backpack or luggage nicely organized. They organize your clothes and compress them so you can pack more than when having everything lose.
Also, when you get to your destination, it's so much easier to find things without taking out everything.
You can use the big one for sweaters and pants, the medium one for shorts and a small one for your underwear and socks. The long ones are ideal for dresses or gym clothing.
7) Travel Journal
Refillable Travel Journal Diary
A travel journal is always a good gift for any travel lover. It's a lifetime memory; it's a personal history of your life; it captures all your deepest experiences and helps you learn about yourself.
There's something special about writing down all your memories, and coming back to them a few years later. You'll find a way of seeing things that you forgot – the descriptions of the places, the people, and the emotions you had at the time… great!
8) Scratch-off Travel Journal
This is a great gift idea for World Travelers. You'll be able to scratch out exactly where you've been in the world as well as take notes or mark off where you plan to go next.
The journal has compartments to store ticket stubs, boarding passes, and other paper memorabilia.
Easy to travel with.
9) Flight Log Book
Log Books are designed for any aviation or travel enthusiast who wants to record their flight experiences and memories.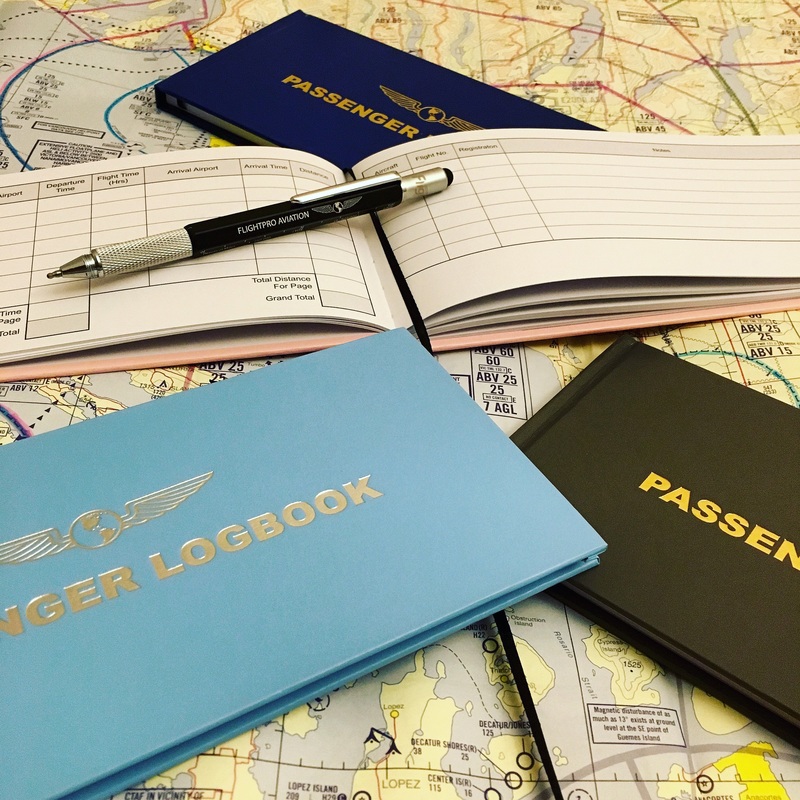 Aviation Megastore is the biggest physical aviation shop located in the Netherlands since 1989.
They sell online, and they have over 60,000 aviation-related products stocked permanently.
This is, for sure, a fun and enjoyable way of documenting your little one's flying adventures. Great gift for your son or daughter!
Ask the pilots to complete the logs – they are great about writing the logs, and the kids will enjoy reading their flight logs as they grow older.
For hikers & outdoor lovers
10) Ultra-lightweight Foldable backpack
Outlander Foldable Outdoor Backpack
It's ultra-lightweight but very sturdy, perfect for a beach day or hiking day. You can pick between two sizes (20L or 33L), but both are very small and compact.
To repack it, it's very easy: just fold it into its inner pocket and voilá – done!
11) The Ultimate Travel Shoe – 4-in-1 Versatility
Tropicfeel, The All-Terrain Sneaker
When packing, how many shoes do you need? You're working to pack as little as possible, but then you need to pack flip-flops for the shower or the beach, trekking boots, trainers and walking shoes or sandals… It ends up taking a lot of space (and weight) in your luggage.
If you wanted to travel with just one pair of shoes, these are the perfect shoes for you. They are aqua shoes so you can swim, hike, play football and do everything with these shoes.
They dry very fast, and there's no bad smell after wearing them, even barefoot.
Created by 2 Spanish travelers and designed in the US, they are the perfect shoes.
12) Waterproof Dry Bag for Kayaking, Jetskiing, Swimming, Fishing, Rafting
Earth Pak's Original Waterproof Dry Bag
Earth Pak was started by two guys who love the outdoors and wanted to create innovative products that would support their ongoing passion for exploration.
So whether you are going on a day of outdoor trekking, planning a camping trip, or doing any water activities, this bag is a must-have. Seriously, this bag is perfect. No one should ever go in the water without it.
It comes in many sizes: 10L, 20L, 30L, 40L, 55L and in 8 colors – and they will send you a phone case for free with your purchase.
13) Portable Solar Power Bank
No products found.
This Power Bank is an everything portable charger. It's also wireless charging, with two standard USB ports you can use to charge anything else you might want to.
It's super-powerful, fast and can be charged using solar energy, which makes it the perfect thing for camping, outdoor activities or rural tours when you need a charger for your phone.
14) Pocket Multi-Tool Wallet Card
A useful little tool that's handy to have on you at all times.
Made of heat-treated steel.
Features: 3 screwdrivers; 6 hex head nuts & bolts; bottle, can & letter opener; phone stand; box cutter; ruler; peeler.
There are a ton of different tools and features, but the ones that are most effective or used are the knife, bottle opener, and the ruler.
15) Electric Heated Lunch Box
No products found.
Do you like to eat your food hot? If you travel and you can't get access to a microwave, this is the perfect kind of container for you.
Just plug it into your car or any outlet and warm up your food.  For long road trips, or long train rides and many outdoor activities such as picnics or camping.
16) Silicone Collapsible Water Bottle
Silicone Foldable Water Bottle with Leak-proof Valve
This silicone collapsible water bottle breaks through the traditional plastic and stainless steel water bottle concept.
Once empty, you can fold it and put it in your bag or small purse.
Super convenient for traveling, hiking, kayaking, to the gym or any outdoor activity.
17) Premium Filtered Water Bottle
Lifestraw Go Water Bottle with Filter
Do you want to be able to drink clean filtered water no matter where you travel?
This is a MUST when traveling. Just fill-up the bottle, and the Lifestraw water bottle will filter out 99.9% of contaminants, making contaminated water safe to drink.
Gives you peace of mind while traveling overseas and it's also great for hikers who may need to drink from streams or fountains. Totally worth the money.
18) Portable Espresso Maker
For those who can't live without good coffee!
Nanoespresso Portable Coffee Maker
Simple, light, and compact. This manual coffee machine allows you to drink Italian coffee wherever you are. Whether you plan to go hiking, fishing or even on the plane Nanoespresso can prepare amazing shots anytime.
It works with all varieties of ground coffee, and if you buy the Barista Kit accessories, you can also use Nespresso original capsules.
For city lovers & frequent weekenders
19) Smart Luggage Tracker
Lost luggage can easily spoil the beginning of your trip when you have no clothes to wear on arrival at destination or stress you at the end of your fantastic holiday.
What if I can tell you exactly where your luggage is?
Buy a GPS tracker for your luggage!
This is a 3G network device to track not only your luggage but everything you love, from everywhere: indoors and outdoors. It helps you locate your belongings through a smartphone app. It's smaller than a credit card, very precise and fast, and it can track over long distances, whereas other devices only cover short distances.
You'll need to subscribe for a monthly service plan ($6.33), but you get your first month for free.
During your flights, the proximity indicator shows that the luggage is on board and reports the distance of the luggage from your seat, and you can even get alerts via text message or through the app to know when your luggage arrives.
This is a much cheaper option, but also effective for short distances. The Tile system uses Bluetooth to connect the tracker and the app on your phone. This limits the range of the device and provides only proximity detection. But it's a lifesaver if you are one of those who continuously lose your car keys, your phone, your cat or your kids in a crowd.
You can attach it to your laptop, keys, or tablet and even fit it in your wallet. Then, connect to the app to get the location and make it sound until you find it.
20) Small Silicone Travel Bottles with Locking Cap
These are a TSA-approved liquid container for your airplane carry-on.
You can organize your liquids by color, or you can also write on a little label near the cap with a Sharpie.
The no-drip valve system makes it very safe. And the liquid doesn't come out of the tube unless you apply pressure to the silicone bottle.
If you want to invest in a travel bottle, this is the ones to buy – they are the best travel bottles ever!
21) CityPass
If the person you want to buy a gift is a city traveler or a city person, then this is what you need to help them plan their itineraries, activities, and shopping.
CityPass contains the most famous and most popular attractions in each city and is priced up to 50% less than the regular admission price. So you'll also be saving money, and it's an excellent gift for friends and relatives.
You can provide your loved ones access to all the top visitor attractions in whichever city they are going to. Here, you'll find Atlanta, Chicago, Boston, Dallas, Denver, Houston, New York, Orlando, Philadelphia, San Francisco, Seattle, Southern California, Tampa Bay, and Toronto.
It includes free entry to 60 museums and iconic monuments, a guidebook and map, a city tour on a hop-on hop-off bus, fast track entry privileges at selected sites and exclusives discounts and offers.
The card includes unlimited access to the urban public transport network, free entry to the first museum and archaeological site, reduced tickets to the rest of the museums, direct access at Castel Sant'Angelo and Musei Capitolini, a free map and exclusive discounts.
You get free entry to 20 top Barcelona attractions and tours, a free hop-on hop-off bus tour, a complimentary guidebook and great offers and discounts at restaurants, shops, and entertainment options around the city, and fast track privileges at selected sites (FC Barcelona, La Pedrera, Aquarium and Poble Espanyol).
22) Experience Gifts in a Giftbox
You can also surprise your friend with a Tinggly experience – you'll find the coolest and unusual adventure experiences all over more than 100 countries.
There's something for everyone: a Hot Air Balloon ride over Capadoccia in Turkey, Bungy Jumping in Australia, a Romantic Dinner at the Eiffel Tower, Undiscovered Great Wall Hiking in China or a Helicopter Tour over the Grand Canyon… and they have two years to decide, so no excuse not to buy it!
23) Wireless Power Bank
No products found.
Compact size, it's thin and lightweight. It has a battery level indicator on the charger so you can tell if it's going to run out of battery. And to charge your phone wirelessly, all you have to do is put the phone on top of the charger or hold them together.
It also has 2 USB ports so you can even charge multiple devices at the same time.
Perfect to use at your favorite restaurant, in your hotel room or anywhere.
Compatible with Qi-enabled devices, including the iPhone 10/X/8/8 Plus, Samsung Galaxy Note 5/S6 Edge/S7 Edge/S8 Edge/Note 8/Google Nexus 6 and other wireless devices.
For the tech-savvy travelers
24) Drone for Travel
Drones are the most-wanted gifts for all modern travelers.
More and more you see people traveling in US flying their drones to capture their favorite places and moments. They have become a MUST for those who love outdoor activities and travel, and they work for any budget.
This one is an excellent buy for the cost – you can't go wrong with this drone.
This is one of the most popular low cost, semi-amateur drones on Amazon. Don't spend $1000 on a PRO drone that you might lose it on day one!
Holy Stone HS700 Ophelia is the best value in this price range (under $400). The battery is super powerful and lasts an average flight time of 20 minutes, which is more than the rest of its competitors.
It has a quite long-range (0.5 miles), so don't worry – with the GPS and the intelligent flight modes the drone can hover, preventing it from drifting away on windy days.
With the Return to Home function, your drone will be able to go home when its battery is low, or the signal is lost; and with the Follow Me mode, the drone can follow you like a pet. The WayPoint mode will enable you to send the drone on precise missions, and the Orbit Mode will let you fly in circles.
It has a 1080p HD camera that makes decent and clear pictures compared to the other cheap drones (720p) and the 5G WIFI for the camera connection to the app is a plus.
25) Action Sport Camera
GoPro has been the leader of action cameras since the beginning and GoPro Hero 7 Black is the new king.
It has great 4k video and image quality, and an impressive hyper-smooth image stabilization setting. Even going down rough, rocky trails on a mountain, running or mountain biking, the footage is shockingly smooth.
No products found.
If you're looking for cheaper action cameras, then take a look at this one. With 4K Ultra HD video recording quality and 20MP photo resolution, you can capture clearer videos than ever before.
You can use it up to 40 meters under the water, and it has Electronic Image Stabilization (EIS) technology, that reduces camera shake during video recording.
Of course, it's just a copy, but it's way less expensive than a GoPro, and also less of a worry if you lose it, break it or get it stolen.
26) Wireless Earphones
Powerbeats Pro Totally Wireless Earphones
The Powerbeats Pro has better sound and battery life than AirPods.
They can last up to 9 hours.
They are adjustable, they stay securely in your ears and are sweat and water-resistant.
They come with a charging case, ear tips with four size options, and a lightning-to-USB charging cable.
Wonderful present!
27) Flexible Tripod for Smartphones
Fotopro UFO2 Flexible Tripod with Bluetooth
This is a very light, flexible, and sturdy tripod. The legs are good quality and very durable; they are made of steel, so they will not break off easily.
They bend easily but then hold their position – and they are even waterproof. So perfect for adventure trips!
Comes with a little Bluetooth remote for your cell phone – but don't worry; it takes almost no effort to set it up, and it also comes with a phone holder and a GoPro mount. Highly recommended!
I hope this post inspires you to find practical and original ideas for your gifts.
Please let me know if you have any extra ideas or suggestions.