As a flight attendant, you know what time you start work but you never know what time you'll finish.
Delays, delays, delays…
We hate delays, and we don't even get paid for the time we spend when a flight is delayed, so believe me we are on your side – remember that next time!
Today I want to explain just some of the reasons for these delays, as the truth is that there are a thousand possible reasons. So let's take a look to the most common and the most unbelievable.
Late arrival of the previous flight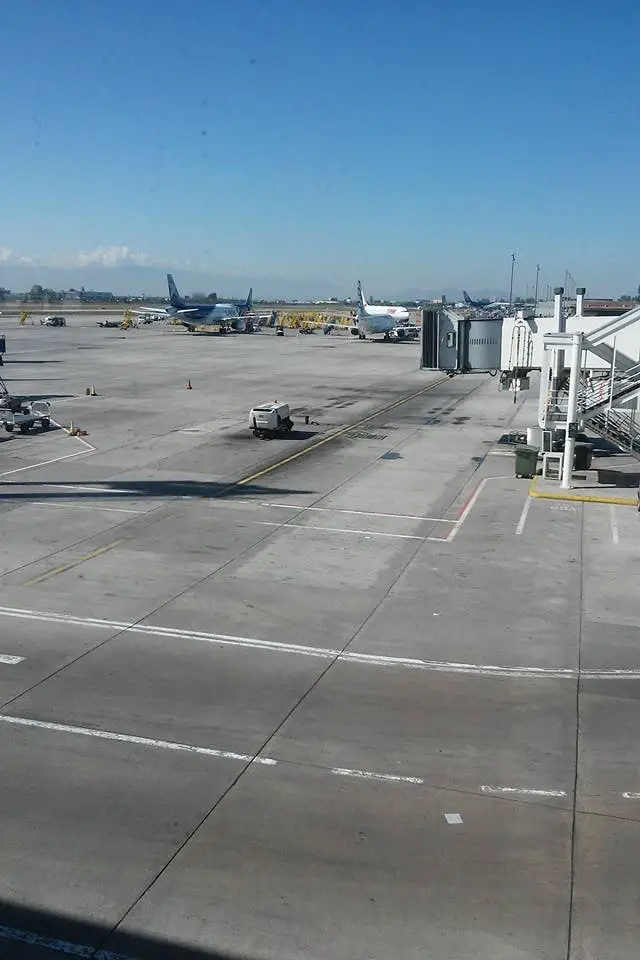 You are just in front of the gate at the scheduled time, and it seems that everyone is rushing to wait in line, so you go with the flow and queue up.
However, the plane is still not here, nobody can even see a gate agent nearby and you get stuck in line for nothing, waiting 15 long minutes.
As you wait, you wonder why are you standing there and why nothing has started yet.
Then you hear a voice through the PA system and your worst nightmare is confirmed: your flight is delayed!
They said the flight will be delayed 45 minutes because of the late arrival of the previous flight. So there was no plane because your plane didn't arrive yet. But…
What happened?
This is one of the most common causes for a flight to be delayed.
45% of late flights are delayed because of this reason, so this probably has happened to you before.
And there is a simple explanation for why a previous flight with the same aircraft arriving late can affect yours, too.
A plane that is not moving doesn't generate money for the airlines, which is why the planes are flying continuously with minimum stop-overs.
But the plane is not a bus, and it can't land, disembark, board and take off that fast.
During those minimum stop-overs, there are many things to do: safety checks, cleaning, taxiing (movement of the aircraft on the ground), boarding and disembarking.
It can take from 30 minutes to one or two hours.
So if you don't allow a margin in case something goes wrong, you'll be delayed for sure.
Does that make sense to you?
Here is an example to make it clear:
You are flying today from Paris at 9:00 am, arriving at Barcelona airport at 10:40 am.
But your plane had to come first from Amsterdam at 6:45 am arriving in Paris at 8:00 am
It only has a one-hour turnaround  But the weather in Amsterdam this morning was not good, so they couldn't take off, and they had a 90-minute wait to fly to Paris.
They will be taking off at 8:15 am and landing at 9:30 am in Paris instead of at 8:00 am (1h30 late).
Now you have to add 30 minutes to one-hour minimum turnaround to disembark, do the security checks, cleaning, boarding and taxiing, so by the time you are ready it's 10:00 am.
This means that by the time you take off it is going to be at least 10:00 am at the earliest and you'll be arriving there at 11:40 am (a one-hour delay in the end).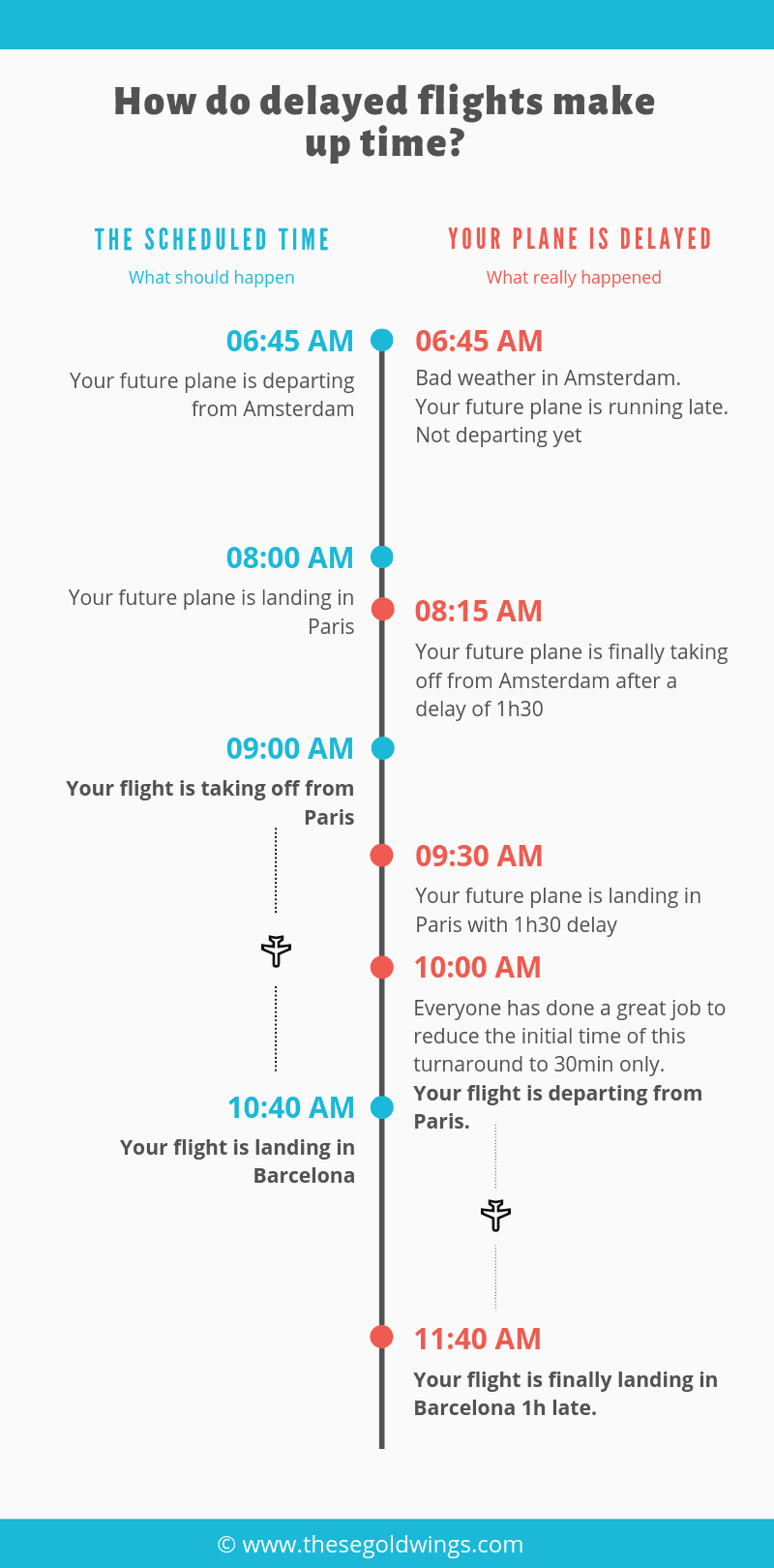 There could be some cases where you could recover some time. If the delay is not much and there's a long turnaround, or the flight is scheduled for longer than it really is, you will be able to recover a bit of time.
Sometimes the real flight time can be shorter than the scheduled flight time.
Also, if the turnaround or stop-over was 2 hours then you might have more of a chance to make it on time. And even if the plane arrives one hour late, you will not be affected.
But it's very common that all following flights are affected to a greater or lesser extent.
This especially applies to short-haul flights since the plane has more flights to perform per day. But it can also affect long-haul flights.
Air traffic congestion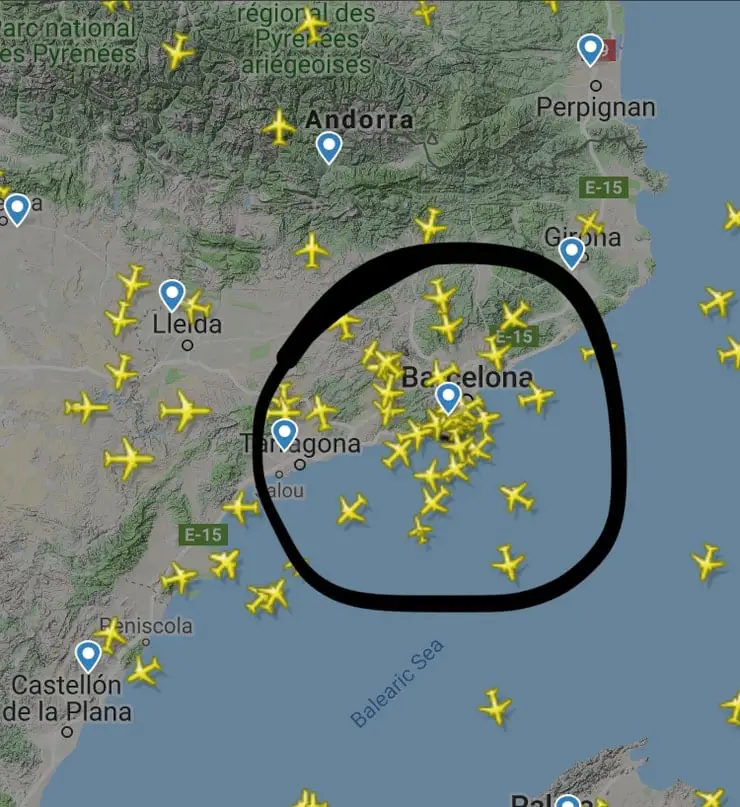 Another very common cause for flight delays is air traffic congestion (29%) – this could be either at the origin airport, destination airport or en-route segment.
Why does this happen?
Because especially in high peak season, the number of flights rises steeply and the air traffic system doesn't seem to be coping: airspace is congested, and there are capacity issues and staffing shortages.
And delays are on the increase.
If the airspace capacity between the two airports is limited, and there are too many flights scheduled at the same time, there may be particularly busy airspace en route and this will have to be regulated with slots.
So to prevent too many aircraft in the same place and at the same time, air traffic controllers will give each flight a slot, which is a period of time to take off.
This usually refers to the Calculated Take-off Time (CTOT).
The slot will be between 5 minutes before and 10 minutes after the CTOT.
If the plane is not ready for departure at the runway by that time, they will have to assign you another slot to take off and it will cause more delay.
This is why, most of the time, all passengers need to be seated and ready before that time.
In fact, maybe this happened to you before: you are settled in your seat, everyone is ready to take off and then the captain makes an announcement explaining that there will be an hour of delay due to air traffic congestion at the destination airport or en route.
This means that the CTOT is an hour from now.
Many people ask me why they should then remain inside the plane. And the reason is very simple – they give us a time for departure, but it can occur earlier depending on how the traffic congestion is going. It's not completely reliable.
So normally when the flight is ready, with all passengers on board, the crew sends a message to air traffic control to say that they are all set up and to ask for the slot to be improved.
If this slot is missed and you are not ready yet, you'll be given the next one that can be much worse.
So it's better for everyone to wait inside the aircraft.
I know that it's a situation that nobody likes, and we don't either.
Being locked up in a plane in which we cannot do anything and surrounded by hundreds of angry passengers is not enjoyable at all!
Weather conditions
Many times, if there is bad weather at the airport, whether it's at the departure airport or at destination, you'll also get a slot.
In this case, air traffic control decides to reduce traffic flow to ensure it's safe, so they will limit the number of flights that take off and land, and this will cause delays.
For example, they may authorize only 25 planes an hour to land when they normally authorise 45 an hour.
At the airport where I am based, Barcelona, this is always happening when there's a thunderstorm – all the flights wanting to depart or arrive in Barcelona will be delayed. It never rains, but when it does it's chaotic.
You may be at Zurich airport with good weather, but if your destination is Barcelona you'll have a slot at Zurich because there's congestion at Barcelona airport due to bad weather.
Once we waited 3 hours for the fog to clear up and we were lucky – it could have been worse.
I also remember a day when we waited 2 hours for de-icing of the plane (which is a procedure that eliminates the snow or ice from the plane and to prevent further ice from forming) because the airport was not prepared and they only had one de-icing machine for all the planes.
Another highly feared meteorological phenomenon is the wind.
You will be able to land depending on the type of aircraft, airport, wind direction and wind speed.
It's very unpredictable. Sometimes at the take-off time, the situation can be very bad at the destination airport and planes cannot land. So you will probably have to land at some alternative airport, but when you get there a different situation could take place… And in the end, you can land even though 15 minutes ago another plane was diverted to somewhere else. But the reverse situation can also occur and maybe all the other flights landed 10 minutes ago and you are the only one that diverts.
Technical problems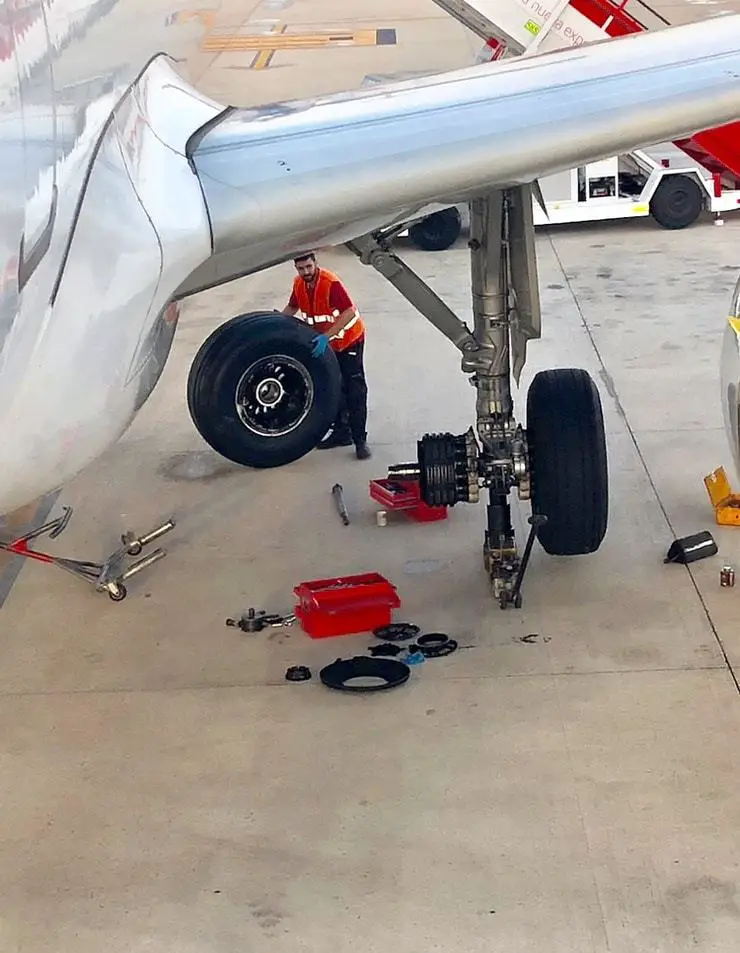 Before the first flight of the day, and in between flights, the pilots perform many checks: brakes, tires, communication and navigation systems, emergency equipment and an external walk around the aircraft to visually inspect all surfaces, engines and fuselage.
The cabin crew will also check the cabin part and the emergency equipment located in the cabin.
If a problem is identified during the inspection,  maintenance technicians will be called to fix the problem.  They will diagnose the problem, check on their manuals and then try to repair the problem.
This can be long or short depending on what equipment or tools they need to fix the aircraft.
If they find a crack in one of the plane tyres and they need to change it, it will take at least an hour or even more.
But if it's something worse and they need a certain piece that isn't available at the airport you're at, you may have to wait longer – or in the worst-case scenario, your flight could even be cancelled.
Airport-related causes
This is highly varied:
Slow security control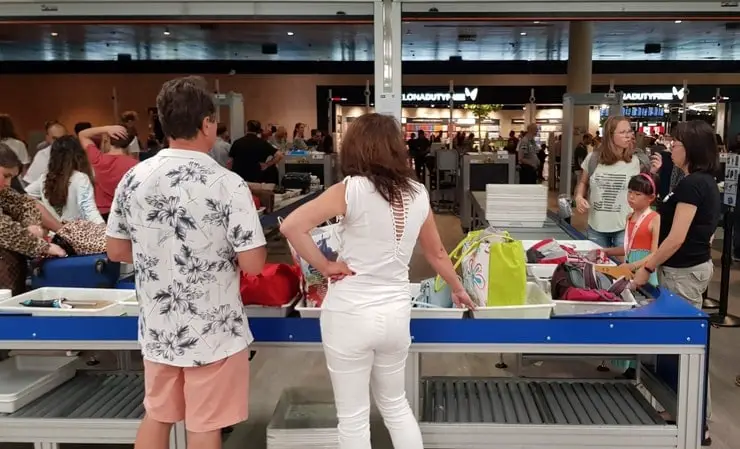 Security screening and passport control can also cause delays due to shortage of staff, or tougher checks or extra security measures.
At some airports, it can be very slow, due to strict anti-terrorism controls, and at some others due to prevention of illegal immigration.
This happens, for example, at Moroccan or Algerian airports, due to the strict security controls that they have (both passports and security are checked several times), and so passengers tend to come very late.
They come in small groups, literally every minute, making boarding never-ending – and in the end, delaying the flight.
Shortage of check-in staff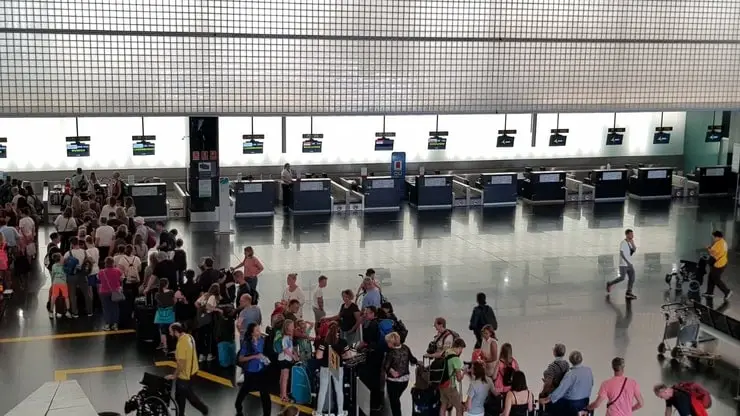 Has anyone arrived at the airport and found a zigzag line longer than Disneyland to check-in?
Many times, airlines have only 2 people doing check-in and they have to attend to hundreds of passengers for different flights.
There is not enough staff, the passengers are stressing out, and the staff also stress out because do not want to delay the flight.
Lack of staff at the boarding gate
You would not believe it, but sometimes the whole crew is on the plane ready to receive the passengers, but the passengers are outside waiting in line and there is no one at the boarding gate.
This happens because there is a lack of staff and the agents are occupied with other flights.
So until there's staff available, we can't do anything.
Lack of staff everywhere else
Catering staff, cleaning, luggage handling, air bridge operator, fuel operator… the list goes on!
Lack of equipment
There could be staff working, but if the check-in system is down or there are not enough stairs for the planes or the assistance agent that is accompanying the disabled passengers doesn't have a wheelchair or the car to pick up the passengers  – then there will be a delay. Because this will probably affect the following flights.
But luckily it normally doesn't take too long to solve these types of situations.
Miscellaneous
Do you want to know some of the most unbelievable reasons for a flight to be delayed?
A drone shut down a whole airport for 24 hours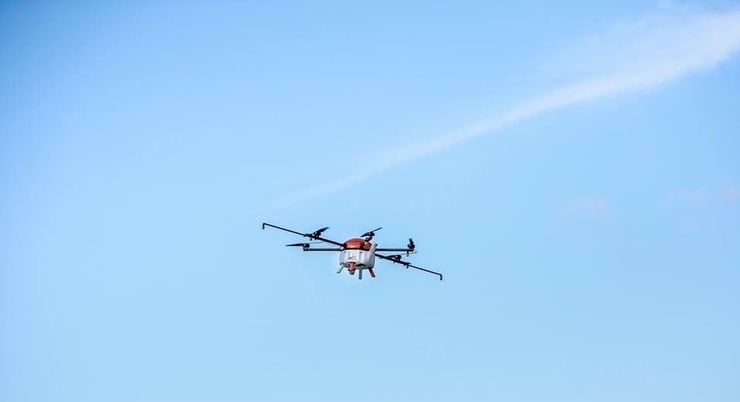 Maybe you've heard of it on the news because it wasn't so long ago.
The day before Christmas 2018, all departing and arriving flights from London Gatwick airport got canceled because of… a drone.
After 24 hours they reopened at dawn and they had to stop all flights because the drone appeared again!
In the end, they had to ask for military help to stop the drone. Imagine the chaos at the airport: all the flights on the screens canceled or delayed, people desperate at Christmas trying to find alternatives to go home and spend their holidays with their loved ones.
Fight in the terminal
Another case that went viral on Youtube was a fight between passengers at the terminal.
Incredible, right?
On 6th of September 2018, two passengers that happened to be 2 famous French rappers, Booba and Karis, got involved with their gangs in a huge fight in Terminal 1 at Orly airport (Paris) at the duty-free section.
These two famous French rap icons, who were supposed to fly on separate flights, started to fight in front of the other passengers and airport staff and they had to close down the whole Terminal.
Kicks, punches, launched bottles … the fight went on for a few minutes before the police stopped it.
This unbelievable fight ended up in delaying all the flights departing from this terminal. Insane!
Dog on the runway
A dog on the runway caused delay at Ibiza airport.
We are all on board, having just left our parking spot and about to take off when they advised us that there were a pitbull running around the runway!
So we returned to the parking spot and waited for instructions.
In the end, Ibiza firemen had to capture the dog and we accumulated a one-hour delay plus twelve other flights were affected with an average of 2 hours delay.
It seems crazy the chaos that just a dog can create.
The funny thing is that this is not the first time that an animal has got on the runway.
There was also a case of an alligator at Orlando airport, 150 migrating turtles that shut down a runway at JFK airport and a plague of bees that delayed flights at Manila Airport.
Unbelievable, eh?
Football is a religion
I don´t know if you all know that in Naples (Italy) football (soccer) is a lot more than just a game.
People love it and it's almost a religion.
On the 15th of February 2017, Naples plays against Real Madrid in the Round of 16 in the Champions League, and there is a lot of tension and euphoria in the whole city.
Naples isn't normally that good so it's really an extraordinary event.
That day, shops are closing earlier and everyone wants to be able to watch the game.
At Naples airport, baggage handlers also decide to take a break in order to watch the game!
So there we are, waiting with the passengers on board for half-time at the game so that they could unload luggage from the previous flight and load the luggages of the next flight.
Without being able to do anything about it, we ended up with a 90-minute delay.
Q&A
Can I get compensation if my flight is delayed?
Only if it's more than 3 hours of delay and depending on the cause of the delay (it's very unlikely if the delay was due to bad weather or extraordinary circumstances) and the amount of the compensation will be determined by the distance of the flight:
€250 up to 1,500 km
€400 from 1,500-3,500km
€600 for more than 3,500km
To know if you are entitled to compensation you can visit Airhelp website and check whether your flight satisfies all the conditions. You may be entitled to as much as $700  in compensation if your flight has been delayed, canceled or overbooked within the last three years.
You just need to submit your details and they will help you file a claim, and once your claim is successfully resolved and you receive your compensation they will charge you a commission. So no win, no fee. Couldn't be easier.
They have excellent reviews as you can see:

Can I arrive late to check-in if my flight is delayed?
Even if you know that your flight is delayed, never, never turn up late for check-in at the airport.
Usually, check-in time remains the same, even if the flight is delayed, so if you show up after the check-in closes, you will be considered as a no-show.
Can flights leave earlier when delayed?
Yes, even if you are told that the delay can take a couple of hours, don't stray far away from the gate for 2 hours and come back.
You'll miss the flight.
The problems can be fixed earlier than they thought or if the previous flight was arriving late,  they could have a back-up plane to substitute yours.
So always be at the gate early, check for updates and listen to the announcements.
What do I get if my flight is delayed?
If it's a 2-hour or more delay, you'll get a voucher for free meals and refreshments.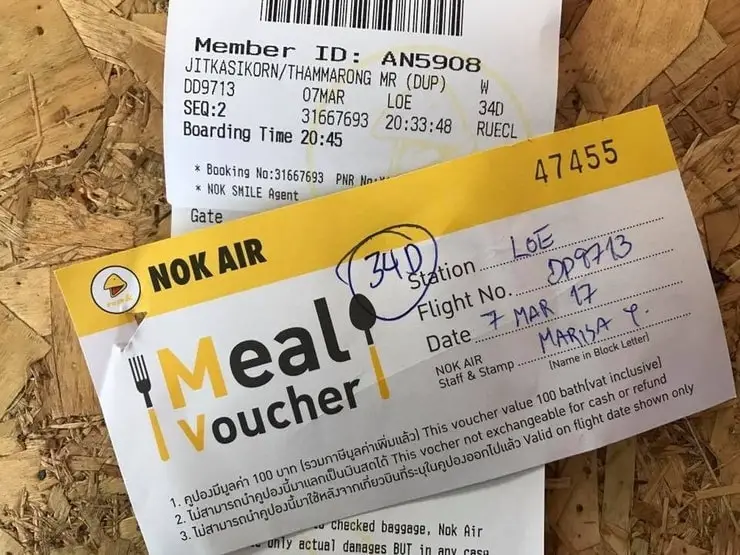 If it's more than 5 hours, you don't need to take the flight. You can get full refund of the ticket.
If it's delayed until next day, they'll have to pay for your accommodation (if you are not in your hometown) plus transportation.