Why do we put up with annoying passengers? For the flight benefits of course!
We all know the real reason people become flight attendants, but thankfully American Airlines offers its flight crews more than just standby rights.
Perks of working for American Airlines include access to some of the best health insurance options in the US, profit sharing, a competitive retirement plan, travel benefits, and much more. 
Health Insurance
Health insurance in the US is complex and expensive, but as an American Airlines flight attendant, you will have access to one of the best coverage plans in the US.
In the US you usually get three different types of insurance from your employer.
At American:
Health insurance is provided by Blue Cross Blue Shield of Texas
Vision insurance is provided by Eye Med
Dental insurance is provided by MetLife
Personally, I was very satisfied with the coverage provided with these plans, the vision insurance is particularly good if you happen to need glasses or contact lenses and the copays for regular preventative care procedures are all affordable.
Travel Benefits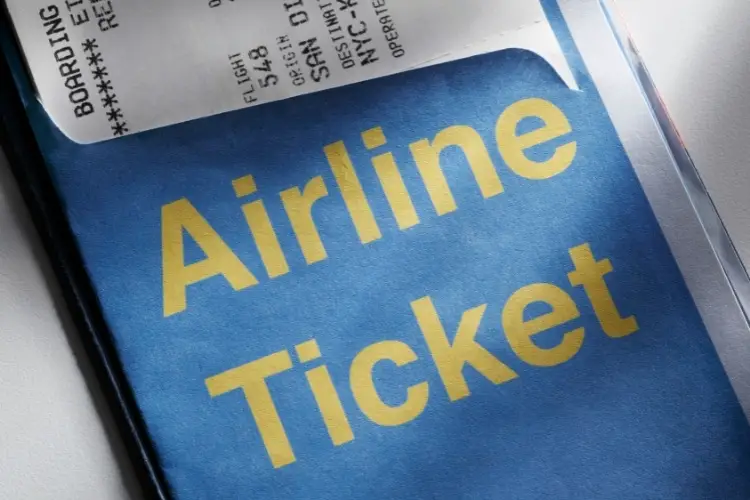 Travel benefits are, of course, at the core of the benefits enjoyed by AA flight attendants.
American's flight benefits are organized around four pass levels that can be used by different members of the family and a close circle of friends.
I have listed them here in order from highest to lowest priority when it comes to standby listings.
D1: Can be used by you and one designated travel companion, (usually your partner), and you each get six of these passes to use per year.
D2: Can be used by you, your travel companion, and of your direct dependents under 24 years old. You get an unlimited number of D2s to use each year.
D2P: Can be used by your parents and are also unlimited.
D3: Can be used by trusted friends. You get sixteen per year and the fees are higher on these passes than the others.
The pass system is first-come, first-serve, meaning those who sign into their flights first (24-hours prior to the flight) will be at the top of the standby list in their pass category. This is different from other airlines that may base standby priority on seniority.
American also grants its flight attendants, their travel companion, and their direct dependents access to the ID90 standby agreement system. This cooperation allows AA flight attendants to non-rev on other airlines, which means flying standby at highly discounted rates on other airlines.
401 K Retirement Plan
American offers its employees a 401 K Retirement plan through Fidelity.
Employees have the option to direct a certain percentage of their monthly income towards this retirement plan.
American Airlines will match that contribution up to 3%.
In simple terms, this means that if you pledge 3% of your monthly income to your retirement plan, AA will match whatever that amount of money is.
However, if you commit 4% of your income to your account each month, American will still only give you 3%.
That money is then invested, in the hopes that your pledge will profit from the stock market.
American Airlines Credit Union
Another benefit of becoming an American Airlines flight attendant is the ability to open a bank account with the American Airlines federal credit union.
The credit union has a few benefits over a regular bank.
Access to competitive interest rates on personal, car, and home loans
Branches at the airports you will be flying from
ATM fee reimbursements at any ATM in the US
Low international withdrawal fees
Regular bonus dividends (aka free money)
I joined the credit union and have been really impressed with their customer service.
Plus, they have great pens at all of the branch offices, and you can always pop in before a trip to grab a few and just say hi to the friendly people who work there.
Profit Sharing
American Airlines does not currently grant its employees stock options, although you can always make the personal choice to invest in AA stocks.
But what it does do is profit sharing.
Essentially, each year the company profits, it gives its employees a 5% bonus based on their total income over a 12-month period.
So, for example, if you made $40,000 your first year flying, you would get a $2,000 bonus your second year.
Recognition Programs
There are three main recognition programs that flight attendants can benefit from at AA.
The Chairman's Award is granted to flight attendants who have been nominated by their peers for dedication to their customers and colleagues. Each of the 100 annual recipients receive $2,500 and are nominated for the annual $10,000 prize.
The Real American Heroes award is given to any flight attendant who acted during a life-threatening emergency. Recipients are given a cape and a $1,000 bonus.
The final program is the Nonstop Thanks program which allows customers and team members to recognize hard work and great customer service on a daily basis. Each award is worth 100 points, and as you accumulate points you will be able to use them on an online marketplace to buy everything from gift cards to designer accessories.
American is very keen on recognizing its employees for their dedication.
They also recognize important career landmarks and anniversaries.
The AAdvantage Aviator Red Mastercard Program
One optional benefit is the opportunity to participate in the AAdvantage Aviator Red Mastercard Program run by Barclays bank.
This program gives flight attendants the opportunity to "sell" the credit card on flights in return for bonuses ranging from $50 to $100 per credit card application.
I know flight attendants who have made an extra $20,000 a year off of this program, and personally, my earnings paid for rent almost every other month.
The Barclay's team also runs fun promotions in the crew rooms at each flight attendant base and they often gift their participants with Starbucks gift cards, and other useful gifts.
I still use the Swell water bottle they gifted me in training when I signed up for the program.
Deals and Discounts
The deals and discounts that you gain access to when you work for American Airlines are extensive!
They are all available on the company's internal website JetNet, which you get access to once you finish training, and they certainly have the ability to make everyday expenses a little more affordable.
The discounts I think I benefitted the most from include:
A discount for the T-Mobile international plan
Discounted FedEx shipping rates
Special car insurance rates
Discounted hotel and car rentals
As a pro-tip, I also highly recommend checking out what discounts are available on international layovers. I was able to enjoy the Big Bus Tour in London, thanks to the AA Deals and Discounts hub.
Wrap Up

There are so many benefits available to American Airlines employees that it was impossible to even cover them all in this short article, but I hope I was able to cover the basics for you. The takeaway, of course, is that American Airlnes is definitely a worth-while company to work for!
Similar Posts: