This question comes up quite a lot.  It is one that people often candidates ask themselves before applying for a flight attendant's position.
I wish the answer was easy and clear cut, but that isn't the case. I will explain why in this article.
Technically it's possible to become a flight attendant at any age, but each airline and each country have their own policies. In the US, Canada, or the UK, there is no age limit. In Asia or in the Middle East, airlines tend to have more strict requirements when it comes to age and prefer flight attendants under the age of  30.
And here is an important fact that will become apparent in this article; what an airline prefers and aims for is often not what they publicly or officially say. 
Is there a minimum age limit for becoming flight attendant?
For most airlines in the world, you have to be minimum of 18 years or 21 years old, depending on the airline and the country.
This is quite normal and not peculiar to the aviation industry, most industries have a minimum age requirement.
But the difference with other "normal" jobs is that most of them don't really mention any maximum age. And in aviation, there is a maximum age limit, an age limit that is understood but not spoken.
In most countries, there is legislation that rules against age discrimination because all applicants above the minimum age required should be given a free and fair opportunity to apply and be interviewed.
But, sadly, that is not what happens in the real world of airlines.
Airlines want someone to represent their business, and they prefer candidates that are younger looking, younger in actual age, fit, and youthful enough to be able to focus on their career.
So the bottom line is that airlines prefer younger candidates.
Those above the age of 30 are often looking to settle down and start a family, which brings us to another form of hidden discrimination – that against those of candidates of family creating age or intention.
Let's take a look at the situation in different countries. Obviously we can't cover them all, but you will get an idea by reading about those that we do examine.
What is the maximum age to be a flight attendant?
This is another question that is not easy to answer.
For example, in the US there is no maximum age to apply.
It is illegal to discriminate and airlines want to comply with stated equal employment opportunity responsibilities.
These responsibilities ensure that companies don't discriminate against employees because of their race, color, religion, sex, national origin, age, disability, or genetic information. "Non-Discrimination" is a huge issue in the US.
We gathered the age from over 300 flight attendants working for a US airline, here's the data shown on a graph:
In Asia, the Middle East, and India it's a totally different thing.
There is a big difference between Asian and American airlines. In many cases, the Asian ones prefer candidates no older than 30 years old, but of course, this varies between airlines.
So they do discriminate, and yes, you can be too old to start a career in some airlines from this part of the world.
Having said that, people at the age of 35 and older do get hired, but it isn't the standard and it isn't the most common practice.
So let's get down to details.
Flight attendants in the US are a mixture of ages in general, but the average seems to be 45 years old, which is a bit higher than in other countries.
A good thing in America is that there is no maximum hiring age for flight attendants or a published age of retirement.
It is expected that, while staff can carry out their duties safely, they are able to keep on working.
The clearest example of that is of young Bette Nash, an 83-year-old and, with over 61 years of service, the oldest and most senior flight attendant in the world. Bette works for American Airlines.
In the US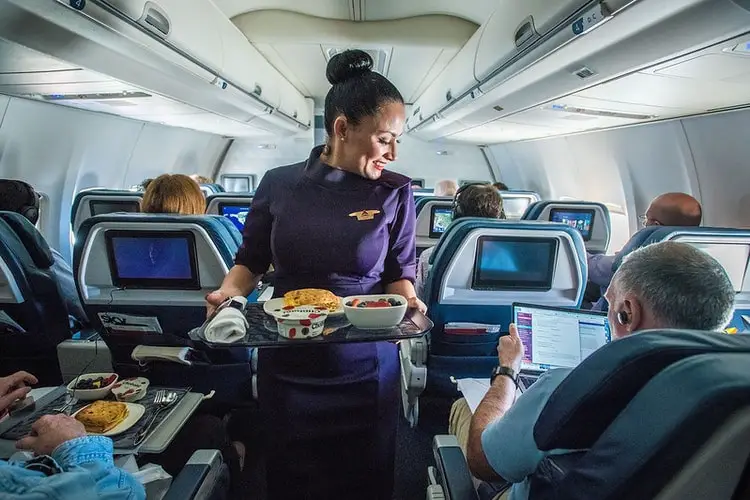 As there is no maximum age requirement in place in U.S. airlines, we'll just show you the minimum allowable age for U.S. airlines, which varies between 20 or 21.
Delta Airlines: above 21
Jetblue: above 20
United: above 21
American Airlines: above 20
Southwest: above 20
Alaska Airlines: above 21
Hawaiian: above 21
Spirit: above 21
Frontier: above 20
In Europe
In European airlines, it totally depends on the individual country.
Some countries like the UK are open to all ages.
I know cases of people being hired at 51, 48, without previous flying experience.
But on the other hand, you have countries like Italy or Spain that are usually more restrictive in their approach.
I know, I know, due to the law that covers discrimination at work or during recruitment, they can't set a maximum age limit. But the harsh truth is that in many cases they are still selecting candidates below 32 years old.
British Airways: above 18
Easyjet: above 18
Aer Lingus: above 18
Norwegian: above 18
Iberia: no age mentioned (most likely from 18-32)
Air France: no age mentioned
Hifly: above 21
TAP: no age mentioned (it used to be  18-30, probably still the same)
Air Europa: minimum 18 (most likely from 18-35)
Alitalia: minimum 18 (most likely from 18-32)
In the Middle East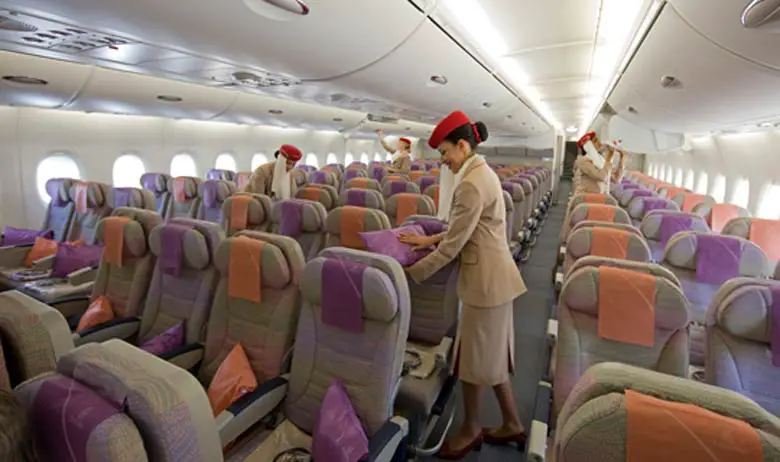 Again, it depends on the company.
Some airlines don't publicly have a maximum age, but they do have secret requirements that they don't publish.
Obviously, if they revealed those guidelines, they would face a lot of criticism and face potential lawsuits.
But age discrimination is not really a big issue in many Middle Eastern countries. Which is sad.
These are examples as stated on their websites:
Qatar Airways: minimum age 21
Emirates Airline: minimum age 21
Etihad Airways: minimum age 21
These 3 airlines (Qatar, Emirates, Etihad) used to have a secret age criterion – they wouldn't hire anyone older than 32-35
I can't say if this still applies.
But for sure you have more chances between those ages.
Saudi Arabia: 20-30
Oman Air: Omani candidate 18-35/foreign candidate 21-35 (they have raised their limit before it was 30 max)
Air Arabia: 21-28
Flynas: 21-30
Royal Brunei: 18-28
Gulf Airlines: 20-30
Flyadeal: 21-32
In Asia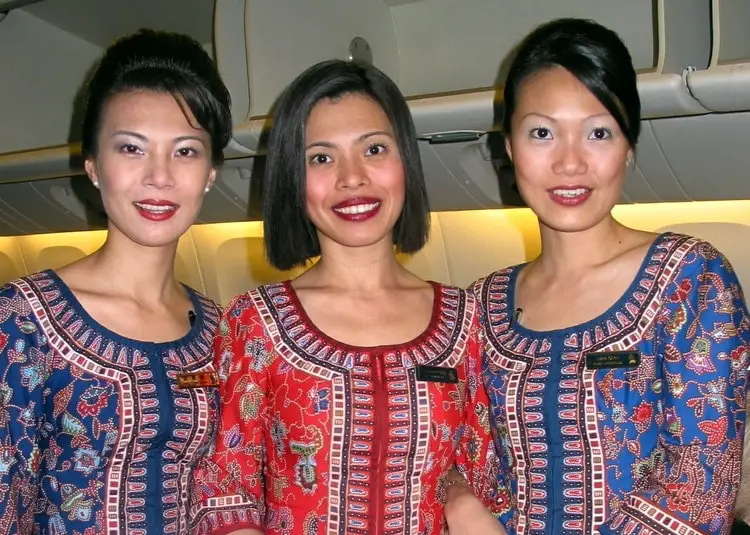 All these airlines in Asia used to have an official or written maximum age requirement, but not anymore.
That doesn't mean they don't discriminate.
Most of them still favor younger candidates (around 28 years at the oldest).
Air Asia: above 18 (they don't have a maximum age limit anymore, used to be 18-28)
Cebu Pacific: above 18
Philippine Airlines: Above 18 (no age limit, used to be 18-27)
PAL Express: Above 18
Singapore Airlines: above 18
China Eastern: 18-32
Hainan Airlines: 18-35
Cathay Pacific: Above 18
Air China: 18-30
Eva Air: 18-30
India
In this regard, India is like in the rest of Asia. Younger candidates are preferred if you have no experience, but they are more flexible with candidates with previous experience.
Vistara: 18-32
Indigo: 18-27
Go Air: 18-30
Air India: 18-35
Spice Jet: 18-27
Why do airlines only take younger candidates?
Put simply, it's because airlines can hire whoever they want.
Employers are not legally obligated to tell job applicants why they were not awarded the job, which means that they can have hidden screening criteria.
I don't personally agree with the reasons why younger applicants are often preferred over older, equally qualified ones, but here they are:
Younger employees are used to learning and they don't have habits from previous jobs, so you have the opportunity to mold them into the perfect employee for your company.
Their youth suits the image of the airline, so they prefer young and pretty flight attendants if they have a choice.
Economical reasons/affordability: Young employees will stay longer in the company, and because of the high cost of recruiting, training and visa, license, etc. It would be time-consuming and a waste of money to hire older ones.
Adaptability: Young people adapt better to a new workplace, new environment, new cities, they don't usually have 'baggage'.
As this is a job that requires a lot of traveling, a younger employee is probably not ready to settle down yet, so they'll have fewer family-work conflicts, and will focus more on their career.
Will I have any chances of being hired in a Middle East airline if I'm in my 30's?
Absolutely (if the airline is not setting an official maximum age requirement).
And you wouldn't be the first or the last person that is hired while they are in their 30's.
I personally have two friends that were hired at the ages of 32 and 35.
It does happen, so if you are a bit older than the other applicants, you need to stop worrying and start planning.
Make sure that you demonstrate and highlight the life, education and work experiences you've had that younger applicants may be lacking.
Play to your strengths, you have years on your side in terms of knowledge and experience, no matter what the field.
Explain how you are open to changes: change of career, new environment, change of life direction, and how you are willing to learn and develop your skills to provide excellent customer service.
Experience, life maturity and a sense of responsibility are skills that can make older applicants a very convincing option for a recruiter if these things are presented to them in a compelling way.
Conclusion
Age discrimination against flight attendants does exist, even though it's not always visible and certainly not made public.
Companies tend to think that professionals passed a certain age are stuck in their ways, less capable, less able to adapt, but this is totally not true.
The older generations are often more experienced, more loyal, and more responsible at work. And this is because they've had multiple jobs and they have lived and learned a lot, so they have plenty to bring to the table.
This is 2023 and diversity is an important and wonderful thing, so no-one should be declined for a job simply because of their age.
Age discrimination in airlines should stop!
Similar Posts: