I was 23, unemployed, and in the midst of a quarter-life crisis, sitting on a flight between Charlotte, North Carolina (CLT) and Peoria, Illinois (PIA), when a realization hit me.
I wanted nothing more than to become a flight attendant! That would be the next chapter of my life!
But how does one become a flight attendant without experience in the aviation industry?
I wondered the same thing, and I'm here to tell you it is absolutely possible to become a flight attendant even if you don't have any prior experience! All you have to do is follow the steps below and you will be well on your way to earning your wings. ✈️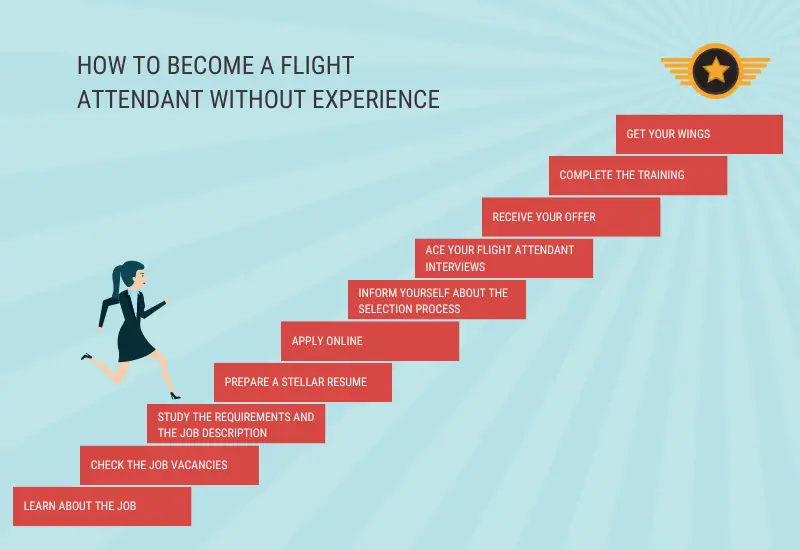 Step 1: Learn About the Job
The first step to becoming a flight attendant without prior experience is to do your homework. 🤓
I know you're thinking, "but Adrienne, I've flown before, I already know what flight attendants do."
But there is a lot more to being a flight attendant than meets the eye.
A few good things to research before you start submitting your applications include:
The types of airlines (mainline, regional, low-cost, private) and how flight attendant responsibilities differed at each type of carrier.
The unseen challenges of being a flight attendant (missing important family events, working on holidays, being far away from home, etc.)
Pay and benefits (not all airlines pay their crews the same way)
Everyday life as a flight attendant. It really is a lifestyle in its own right.
Of course, the best way to learn about the job is to talk to people already in the industry, or to keep reading this blog!
I think it is important to do some research because most people view being a flight attendant through rose-colored glasses. It is a dream job!
But, like any job, it will have ups, and downs, pros, and cons, and you will experience turbulence, both literal and emotional.
So, it's good to have a realistic idea of what you are getting yourself into before you apply.
Suggested reading: 18 Pros and Cons of Being a Flight Attendant
Step 2: Check the Job Vacancies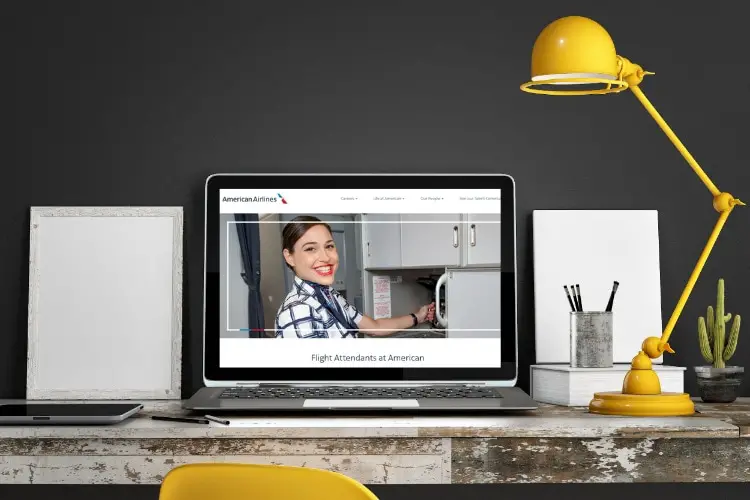 The best way to find out which airlines are hiring is to go directly to their websites.
As far as I know, the US-based big three (Delta, United, and American) do not post to third-party job sites like Indeed.
⚠️ If you see job postings on third-party sites, be wary, because you will need to submit your application via the official online portal, which is connected directly to each airline's own website.
In other words, if you end up at a page like this one that gives you an option to pay a fee to help you prepare your application, you are likely being scammed.
That said, Flying Seeker and All Flying Jobs are good places to start your search because they simply redirect you to the recruiting airline's website. They also seem to be pretty reliable at curating a list of the airlines that are currently hiring.
I have to admit Southwest Airlines had the best recruiting website, check out their "myth-busting" section.
Step 3: Study the Requirements and The Job Description
The job description and requirements will differ from airline to airline, so be sure to check each airline's career page for exact job descriptions.
In general, the standard requirements are as follows:
Must be 20 years old to apply
Must have a high school diploma, GED, or international equivalent.
Must have a valid passport and the right to unrestricted international travel.
Must be able to lift 50 pounds from the ground to shoulder height.
Must be able to attend training.
If you meet those requirements, great! But you're not done yet.
Most airlines will also look for a combination of the following:
Prior experience in a customer service industry (hospitality, retail, dining, etc.)
Prior experience in a high-stress industry (nursing, teaching, etc.)
The ability to speak multiple languages
If you have a combination of the three you would be a very strong candidate.
If you don't have any, don't give up hope, because airlines are also looking for a particular set of skills in their candidates.
So, if you have the following skills, without having the exact type of experience they are looking for, you do still have a chance.
Communication skills
Leadership skills
Ability to work in a team
Conflict resolution
💡 Pro tip: while you are viewing these job descriptions, think of ways you have transferable skills. You might not have any experience in the airline industry, but you probably can think of a time you had to resolve a conflict or work with a team to solve a challenge. Take some time to brainstorm these types of examples, it will help you on the next step.
Recommended reading: What Are the Requirements to Be a Flight Attendant?
Step 4: Prepare a Stellar Resume
Putting together a strong resume is important but it can be tricky.
You want to keep your resume short, no longer than one page, but you also want to make sure you highlight all of your applicable skills and experiences.
This can be achieved by formatting your resume into two columns.
Check out our template for formatting.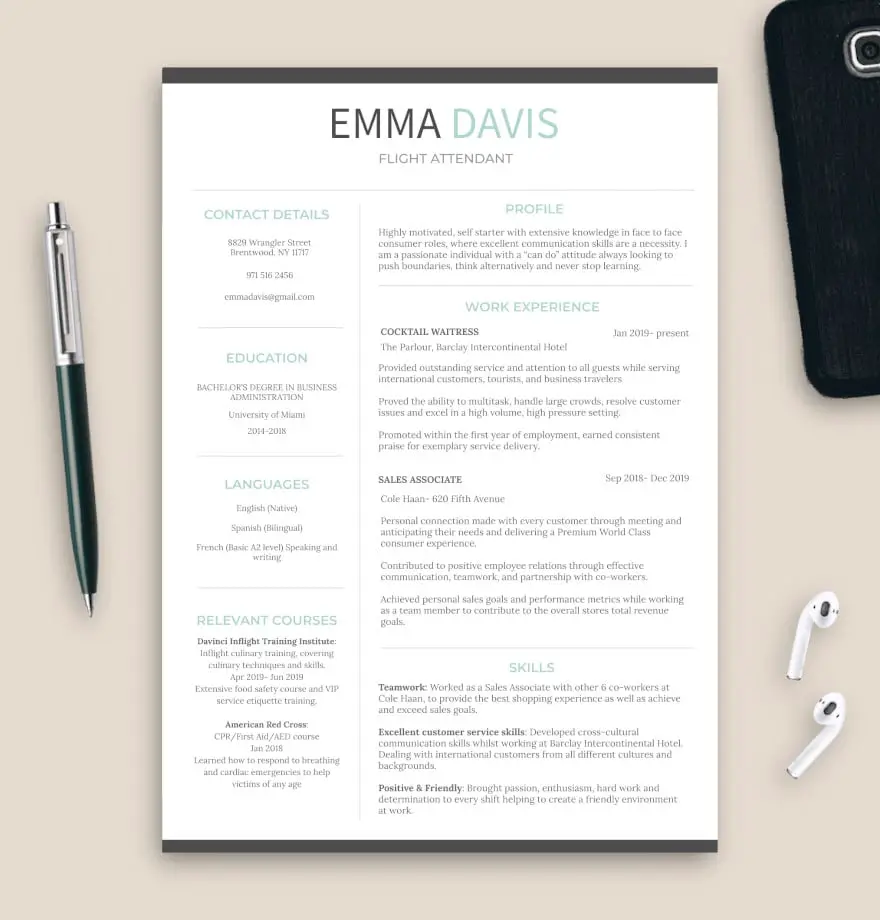 When writing about your experiences, list your positions in chronological order. Your descriptions of each experience should highlight the transferrable skills that will help you as a flight attendant.
For example, before becoming a flight attendant I was a hiking instructor, my position description was:
Planned, organized, and lead a weekly hiking program; responsible for hike logistics, including collecting liability waivers prior to the hike, and communicating all expectations to participants. Provided friendly and encouraging support to hikers to maintain moral during difficult sections. Administered first-aid when necessary. Relied heavily on past customer service experience, leadership skills, and demonstrated strong oral communication skills.
This description works because it highlights a number of the skills recruiters are looking for in candidates. With a little creativity, you can find a way to make almost any experience stand out to recruiters.
This description also contains a number of keywords, which is important because most of the larger airlines use an ATS (Automated Tracking System) to do an initial scan through resumes. That system is looking for keywords based on the airline's individual values, requirements, and culture.
Words like friendly and communication are going to positively trip these types of systems.
Recommended reading: How to Write a Killer Flight Attendant Resume, Even with No Experience
But Adrienne, what if I'm fresh out of college and have 0 professional experience what-so-ever? 
Fret not, getting your degree is nothing to sneeze at.
Chances are you were also a part of a few extra-curricular activities, or maybe you did an internship or community service. You can include those types of experiences on your resume too!
Do I need to add pictures to my resume?
US airlines do not require you to send a headshot with your resume, because that is against the anti-discrimination laws in the United States.
That said, it is a good idea to have a few professional headshots taken because they do add a personal touch. They also are a great addition to a LinkedIn profile, should you choose to create one.
Speaking of LinkedIn…
When I applied for airline jobs, I included my LinkedIn username so the airline could check out my profile.
While it is absolutely not required, adding a LinkedIn to your resume does give you the opportunity to potentially give recruiters extra information if they look at your profile, that is.
Step 5: Apply Online
Once your resume is ready to go, it is time to fill out the online application.
Again, you will usually submit these applications through an online portal hosted by each respective airline.
The online application will have you create a profile with their portal. These profiles usually just contain your contact and demographic information.  Then you will have the opportunity to upload your resume, proof of any relevant certifications you might hold (first-aid, for example), and usually a scan of your passport.
Some airlines will also require you to take a basic situational response exam.
From personal experience, these tests ask some pretty weird questions and often the "solutions" you have to choose from are all bad. These exams are looking for consistency, not necessarily for all the right answers. If you keep that in mind you won't have anything to worry about.
Once you have worked through the whole online application process you will usually receive a confirmation of your submission via email.
Step 6: Inform Yourself About the Selection Process
If you're anything like me, once you click "submit" on the online application, you will be filled with nervous energy as you anxiously await a response from the airline.
Use that energy to research the airline's selection process so you know what to expect.
American Airlines, for example, lays out the whole selection process on their website.
Others might send you information about the next steps in the confirmation email you receive after submitting your online application.
However, in general, you can expect some variations of the following:
A phone interview or online interview (online interviews are more common these days)
An invitation to the in-person interview
A conditional offer
Training
Full job contract
💡 Pro tip: It can take weeks to hear back from the airline after you submit your online application. I think it took three weeks before I received an email from Delta inviting me to complete their online interview.
Step 7: Ace Your Flight Attendant Interviews
I'm going to break this step into two parts, first the online interview and second, the in-person interview.
Online Interview
Back when I interviewed for the big-three US airlines, the online interview was this weird process where you basically talked to a screen, and it recorded your answers without ever actually talking to a human recruiter.
I have, however, heard that the online interview format has since been updated and you now actually talk to a real recruiter on a Zoom-like program.
The key to acing your online interview, even when you have no experience is to answer the questions well. You want to make sure that you always relate your answer back to being a flight attendant.
For example, if you are asked what experience do you have that would make you a great flight attendant?
You could answer something along those lines:
While in college I worked as the safety shuttle driver on campus. It was my responsibility to transport students from point A to point B and make sure they got there safely. Sometimes they would be really drunk, and I would have to make the decision to drive them to the hospital, instead of the bar. I think this experience prepared me well for a job in the airline industry because it taught me the importance of being safety-oriented and gave me the confidence to make decisions for the well-being of my passengers.
Being able to bring your answer full circle ensures that the recruiters are able to make the connection between the experience you do have and the transferrable skills they gave you that will make you a great flight attendant.
In-Person Interview
Keeping in mind the tips from above, acing your in-person interview is a little more involved because the recruiters will be able to see you in person and will be paying attention to more than just how you answer the questions you are asked.
They will be looking for how you carry yourself, how you interact with your other interviewees, and how you handle the various situations they put you in throughout the day.
Thus, the secrets to acing the in-person interview are:
Be yourself – the recruiters want to know if your personality will be a good fit with their company culture, so make sure they get to see the ways you shine.
Smile, it's contagious – smiling gives off friendly, open, and confident vibes, all great things when you are wanting to impress the recruiters.
Have fun – if you can have a good time getting to know your recruiters and the other hopefuls in your interview group, that energy will rub off on the recruiters and help you to stand out.
Dress for the job you want – make sure you wear smart, professional clothing that aligns with the "image" of the airline you are applying for.
Recommended reading: American Airlines In-Person Interview: Process, Questions, Tips (The advice will help you even if you're interviewing with other airlines).
Step 8: Receive Your Offer
Most airlines will give you your conditional job offer (CJO) on the same day as your in-person interview.
Once you have this, you will have a boat-load of paperwork to fill out, so be prepared.
You will need the following information at your fingertips in order to fill out all the forms.
The address of every place you have lived in the last 10 years
The addresses of all the schools you have attended and your grade average
The addresses of every employer you have had in the last 5-10 years, and a phone number of someone who can verify your employment.
💡 I recommend writing this info down in a little notebook prior to your in-person interview so you have it ready to go.
Step 9: Complete the Training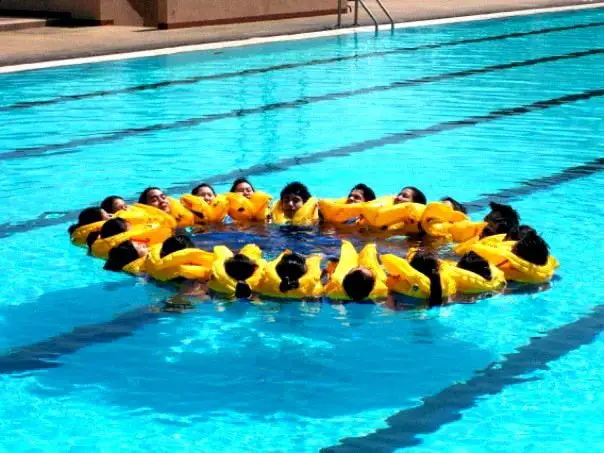 The next step is to attend the training program for your airline.
These usually last anywhere between 4-8 weeks.
Some airlines will pay you for that time, some won't.
You will have to pass the training program with a certain grade-point-average before you can receive your wings.
At American, for example, you had to earn a 90% or better on each of the exams throughout the training program.
Step 10: Get Your Wings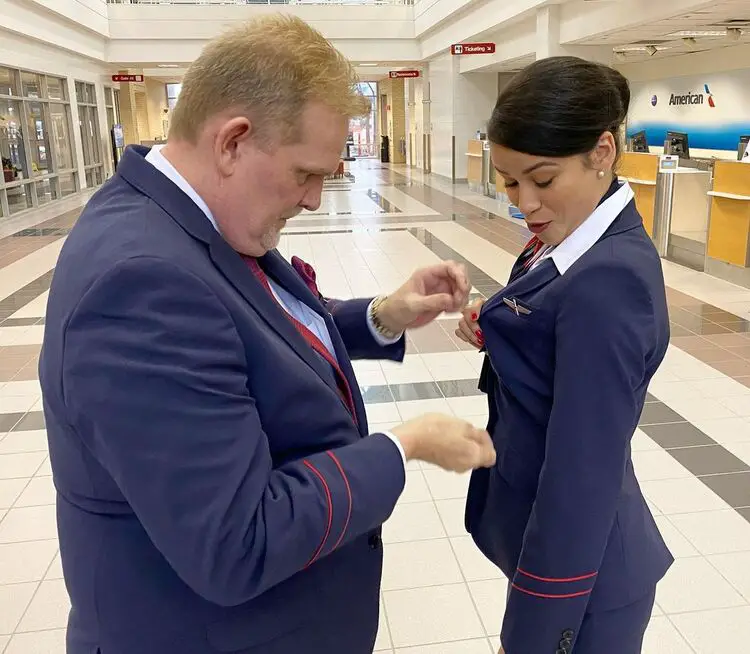 The last step is to graduate training and get your wings.
And celebrate! You did it! You became a flight attendant without any prior experience, and I am so proud of you for coming all this way!
It's a month's  long process but it's worth it, trust me!
Conclusion: How to Become a Flight Attendant Without Experience

Becoming a flight attendant isn't easy. The interview process is long, the competition is steep, and the job requirements can appear quite specific. But it is possible to become a flight attendant without any prior experience.
I'm living proof of that, and I am here to wish you the best of luck as you begin the journey yourself.
Similar Posts: