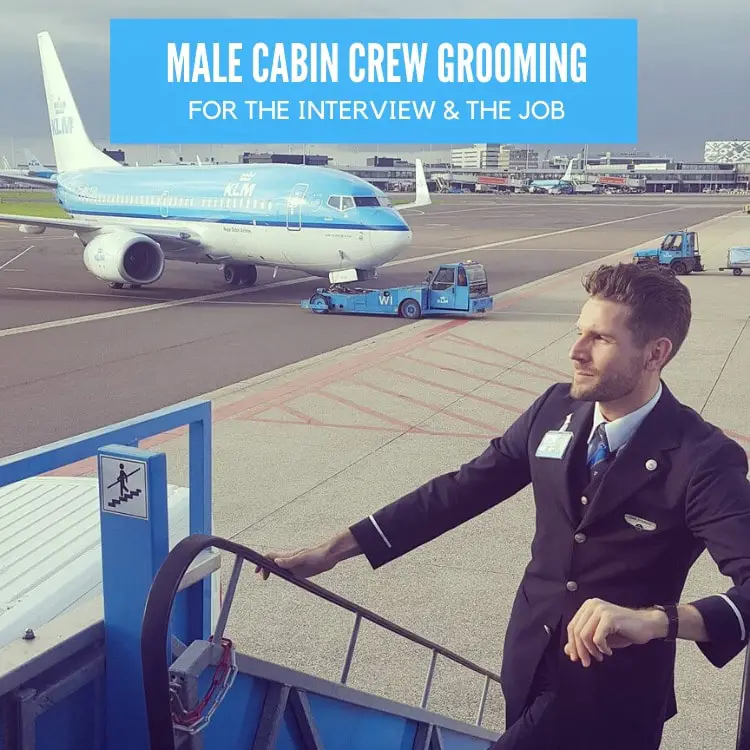 If you are a male flight attendant or you plan to be one, in this article I'm going to give you the best tips on how to always look well turned out and perfectly groomed.
In this, I'm going to be aided by Frank, who is a flight attendant for one of the biggest Dutch carriers and who has previously worked for Emirates, one of the most prestigious airlines in the world.
So he has the experience and the in-depth knowledge that we are looking for.
How to be well-groomed for your interview?
Assessment / Interview day grooming standards
Grooming standards vary a little depending on each country and the local customs.
But there is one constant, regardless of where you are being interviewed or what airline it is for, you must always look smart and well-groomed.
No ifs, no buts, always look your best.
Hair
Your hair should be clean, neat, and cut in a classic hairstyle.
Shaved sides haircuts, slicked back haircuts may have become one of the most popular fashion trends around,  but they are a definite no for cabin crew.
The length can vary, but must not extend below the bottom of the shirt collar.
You can style your look according to your preference but always keep it conservative.
If you have medium/ long hair at the top you'll want it pushed back out of your face.
For example, for a typical quiff haircut (plenty of volume on top) use a blow dryer to blow the quiff up and over and into shape.
Then finish your styling with hairspray, pomade, or additional wax.
By the way, your hair color should be natural, or close to natural.
Highlights, patterns, and fancy colors are not a good idea.
If you have a short haircut you can manage it in seconds, just adding a bit of hair gel or wax to give it a perfect finish.
Remember not to use put too much hair product, it will make your hair look slick and greasy and achieve the opposite of what you are trying to achieve.
Facial Hair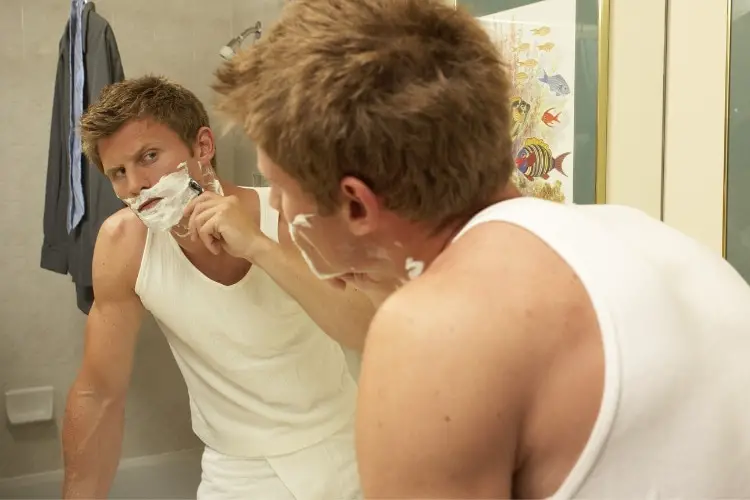 Facial hair for men can be a controversial issue.
If you apply for a Middle East airline such as Emirates or Qatar, you should be cleanly shaven with no 'designer' stubble.
This means no sideburns, chin whiskers, goatees, or beards.
Airlines in the Middle East and Asia are very conservative and have strict guidelines involving dress codes and appearance.
In Europe and the US, they are a little more relaxed about facial hair, so it may not be necessary for you to remove your beard when applying for a flight attendant's position.
But the safe path to follow is to be clean-shaven for the interview.
You can always grow your beard back later.
Just a word on mustaches: when we are talking to people – which is essentially what an interview is – we look predominantly at their eyes for nonverbal clues as to what they are saying and meaning. But research has shown that the second most looked at facial feature for these clues is the mouth. Let the interviewer clearly see your lips by either not having a mustache at all or keeping it well-trimmed.
As Frank says:
"When I went to the Emirates interview I was clean-shaven because that is what it is expected from you to look like while at work. But for many European airlines cabin crew, having a beard is fine, if it's properly maintained and groomed. So it depends on the airline. It might be a good idea though to visit your barber to have the beard professionally trimmed/fixed before the interview day".
Many airlines do accept beards, but they must not exceed 1 inch below the chin.
Trendy facial hairstyles are not permitted (e.g. hipster beard) and sideburns must be neatly trimmed and not extending below the top of the earlobe.
Tip: Use shaving oil to help soothe and hydrate the area before shaving, this will help to prepare, soothe, moisturize, and protect the skin from irritation. One of Frank's top tips is to mix pre-shave oil with shaving cream. This will give you a smooth shave and also prevent acne and blemishes.
Eyebrows
 Shaping and maintaining your eyebrows is an important step in the grooming routine.
Brush, tidy, and trim your eyebrows.
And get rid of that unibrow ASAP, please.
But don't over-do any of the trimming and shaping, it will make your features look different or weird.
You really don't want to look like something out of Star Trek.
Skin
One of the more important aspects of personal grooming is your skin.
Look guys, get it out of your head that personal care products are exclusively for women.
To have good skin you need a good skincare routine: facial cleanser, moisturizer, scrub.
 There are plenty of great products on the market for gents nowadays, so to look your best, buy the best.
Here is a quick, in and out skincare routine with what you need to do will give you great skin:
Step 1: Wash your face daily morning and night with a facial wash. This will remove excess oil and dirt and it will keep you from getting pimples or spots on your face. One of the biggest mistakes most guys do is using bar soap on their face. These type of soaps are not made for your facial skin, which is thinner and more delicate than on other parts of your body. This is a seriously good tip.
Step 2: Exfoliating is also something you should do every 4-5 days. By doing this, you will be removing excess dead skin cells and so regenerate more fresh and healthy skin.
Step 3: Apply moisturizer. Especially if you live somewhere dry, this is going to make your skin softer, healthier and brighter.
Perfume
Remember to use a limited amount of cologne or perfume on the day of the interview.
Less is always better, and some people are very sensitive to strong smells.
So make sure you pick a fresh and light fragrance.
My favorite is Armani Acqua Di Giò.
Make-up
Make-up is a totally different ball game.
Yes, it's great and can make you feel more confident, but it is better not to wear it at all.
If it doesn't look natural, it will ruin your physical appearance, so consequently, it's actually forbidden in most airlines for guys.
Teeth
Be sure to brush your teeth on the morning of your interview.
And If you do eat beforehand, try to brush your teeth afterward or eat a mint so that your breath smells fresh.
Nails
Your nails must be kept short and clean and all nails should be even in length and style.
Sorry, all you budding pop stars, but playing the guitar is no excuse.
Long nails on men are a horror and never look good.
Also make sure your hands are moisturized.
Dry hands are rough to the touch and you'll probably be shaking hands on the day of your interview.
But on the other side of that coin, make sure that you don't have sweaty or greasy palms.
Carry a handkerchief in your pocket and give your hands a quick wipe over before entering the room, just to be sure.
Deodorant
Remember to put on and bring your deodorant with you, because interviews can make you a little (or a lot) nervous, which can sometimes cause you to sweat.
Nervous sweat, as opposed to exertion sweat, usually shows mostly on the forehead.
There's not a lot you can do about that, except try and relax and be yourself.
Tattoos and piercings
Tattoos and piercings are not allowed in this industry, so make sure that if you have them they are not visible.
Tips for the interview
Chewing gum can help with bad breath, but be sure to throw away your gum away before your interview. Chewing during an interview is unprofessional and will do you no favors.
If you do eat anything, avoid smelly foods – you really don't need to be told about garlic, do you? – or things that can end up stuck in your teeth. Use mints to avoid bad breath.
I like this tip – empty your pockets. Your pockets should be free of overstuffed wallets, coins, keys, tissues, receipts, and so on. Keep your wallet uncluttered and slim and just carry the essentials. Having too much stuff in your pockets will not look good.
Don't forget to silence your cell phone. Or better still, or turn it off for the interview. And I mean completely off, do not cheat and set it to vibrate mode.
And while you're waiting to be called in for the interview, stay cool. Don't keep checking your watch or complaining about how long things are taking. You most certainly shouldn't listen to your iPod, play games, call, or check your messages. Focus. You are being observed from the moment you enter the building and first impressions are generally formed while the applicant is waiting in the lobby. You do want to make a good impression, right? So wait patiently, talk to other people and socialize. You are supposed to be a friendly and outgoing person, it's in the job description.
Smokers: you should not smoke before an interview. I know this can be a hard call because you think it will calm you down, but it's not a smart one. Non-smokers will detect the cigarette smell on you, your hands, and on your clothes, so don't let your need for a cigarette overcome your need for a good interview.
Try to get a good sleep the night before. I know, I know, this is far easier said than done, but If you look tired or yawn during the interview, then it's game over. Remember that yawning is a sign of boredom as much as it is a sign of tiredness.
When you meet the interviewer, smile, make eye contact and show that you're sociable and approachable from the moment that you step into the room.
Assessment / Interview day dress code for men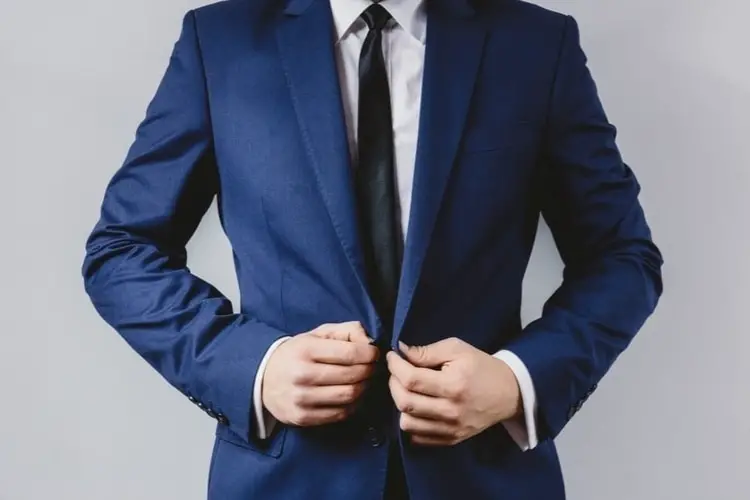 First impressions are incredibly powerful.
The HR people don't know you personally, so they use how you dress and your personal grooming as an indicator of your attitude and professionalism.
The dress code for applying for a flight attendant job will be always formal attire, this means a suit and tie for men.
Your suit can be navy blue, black, or dark gray. Stay away from light-colored pants and blazers and avoid shiny or cheap looking fabrics.
Your shirt: should be long-sleeved and the color should be coordinated with the suit. White, light blue, light pink, or grey are by far the best choice
All your clothes should fit well. You need to ensure that the length of the sleeves is right, the shoulders lie flat, your trousers are not too short or long and your shirt is a good fit. Just because it is under your jacket, don't think that a baggy or tightly stretched shirt won't be noticed.
All clothes must be well pressed and dry-cleaned prior to the interview.
Your tie: Choose a simple conservative design and pattern that matches your suit and shirt. Avoid anything too flashy, such as "novelty" ties with bizarre prints e.g. Disney, or Christmas motifs. But you'd never do that anyway, would you?
TIP: You could wear a tie in the color of the airline as a signal that you pay attention to detail.
Learn to do a nice Windsor knot: it's the most formal, symmetrical, and the widest.
Be careful with the length of your tie, this is one of the most common mistakes men make.
Essentially, the tip of your tie should end in the middle of your belt if you are wearing one.
Your socks must reach above the bottom of the pants when legs are crossed. This is such a small yet important thing. Sit yourself down in front of a mirror and make sure that this is the case. And play it safe, always wear dark socks
Choose conservative leather shoes in black, dark blue, or brown. Oxford shoes are always a good option.
Accessories: I wouldn't recommend overdoing it with jewelry for men. You want to show that you can fit the airline's uniform and grooming standards. If in doubt, leave it out.
However, a watch is a must. You will need one to work as a cabin crew, it's a requirement. So you want something subtle yet elegant such as the Emporio Armani Men's Chronograph AR1733
Sunglasses: Be sure to remove your sunglasses and tuck them in your briefcase before entering the interview room. Please don't perch them on top of your head, you'll look silly and totally unemployable.
If you are carrying documents, opt for a slender briefcase or any professional looking bag in good quality leather, and a discreet color. You want to be able to have your cv, invitation letter, passport, and pictures ready when needed. And make sure you bring enough copies and paper clips to attach the photos. Avoid backpacks. No, let me rephrase that: never, ever wear a backpack to an interview.
Great, you've got the position as a flight attendant, so what are the rules now?
Uniform policy and grooming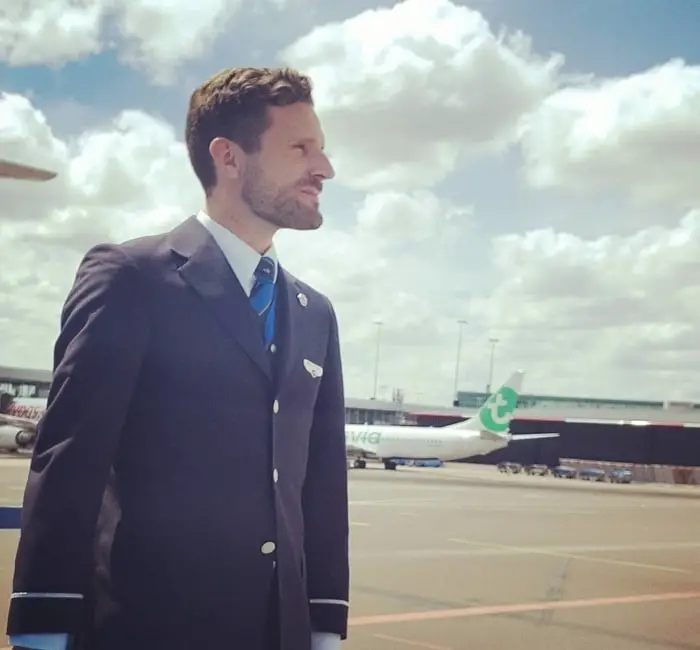 All flight attendants have a manual with all the grooming and uniform standards clearly laid out in it.
These are very specific rules on how to wear the uniform in all different phases of the flight, how you must behave while in uniform etc.
These rules will be different for different airlines because grooming and appearance are very much a part of the airline's brand image. But there are standards and requirements that are common to all airlines.
Blazer: It's usually required during boarding-deplaning and at all times when you are off the aircraft.
Vest: it's used as a serving garment, not for use while off the aircraft.
Sweater: may be worn on the aircraft, but when off the aircraft it may only be worn underneath the blazer. When you are not wearing it, it shouldn't be tied around the neck or waist.
Shirt: Ironed, neat, tucked inside. Must be fully buttoned at all times.
Tie: Must be worn tied in a conservative knot.
Pants: length to touch the top of the shoe.
Shoes: Must be plain, black leather, business-style shoes.
Socks: Solid black, no designs on it.
Accessories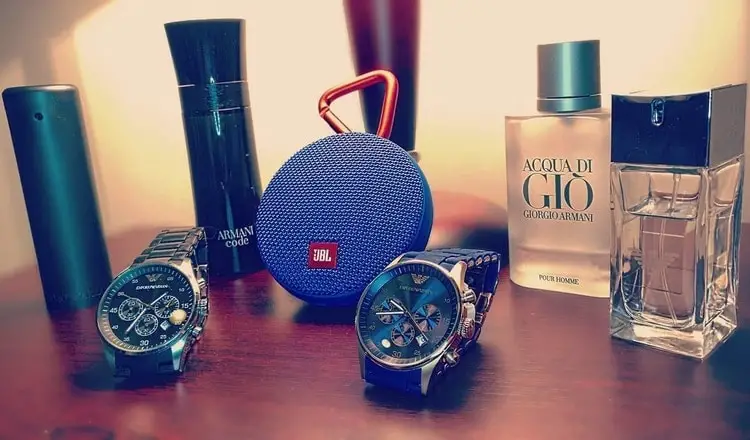 Watch: Moderate size, plain design, a  conservative business-style watch is required.
Ring: Plain single-band ring. Should not be worn on the thumb or index finger.
Bracelets, earrings, and necklaces are not usually allowed. (Although there are some airlines that will permit perhaps one metal bracelet)
Glasses: must be conservative and professional in style
Sunglasses: Must be in neutral colors. Must not be worn inside the aircraft or airport terminal building and never, never on the top of the head.
Weather garments: umbrella, coat, scarf, gloves Only solid black or the airline's issued garments are allowed
Luggage: Stickers on the outside of your luggage items are not permitted.
Hairstyle & Grooming
For hairstyle and grooming please check the section above.
The same things apply when you have the job as they do when you are applying for it.
Conclusion
Before the interview ask yourself one simple question; do I look the best that I can possibly be? Stand in front of a mirror, start at the top of your head and work your way down to your very, very clean shoes. Be proud of the way you look and step out for your interview with confidence.