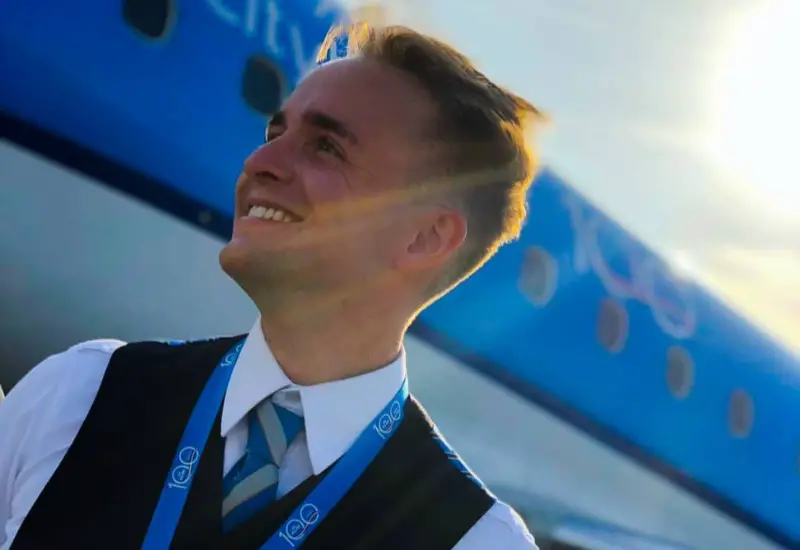 Beginning in 1930, females have dominated the airline industry as flight attendants.
However, in the 1980s, more men began their careers as flight attendants.
While 78% of flight attendants are female, currently, more and more men vie for the highly sought-after position as a flight attendant for several reasons.
1) Free flights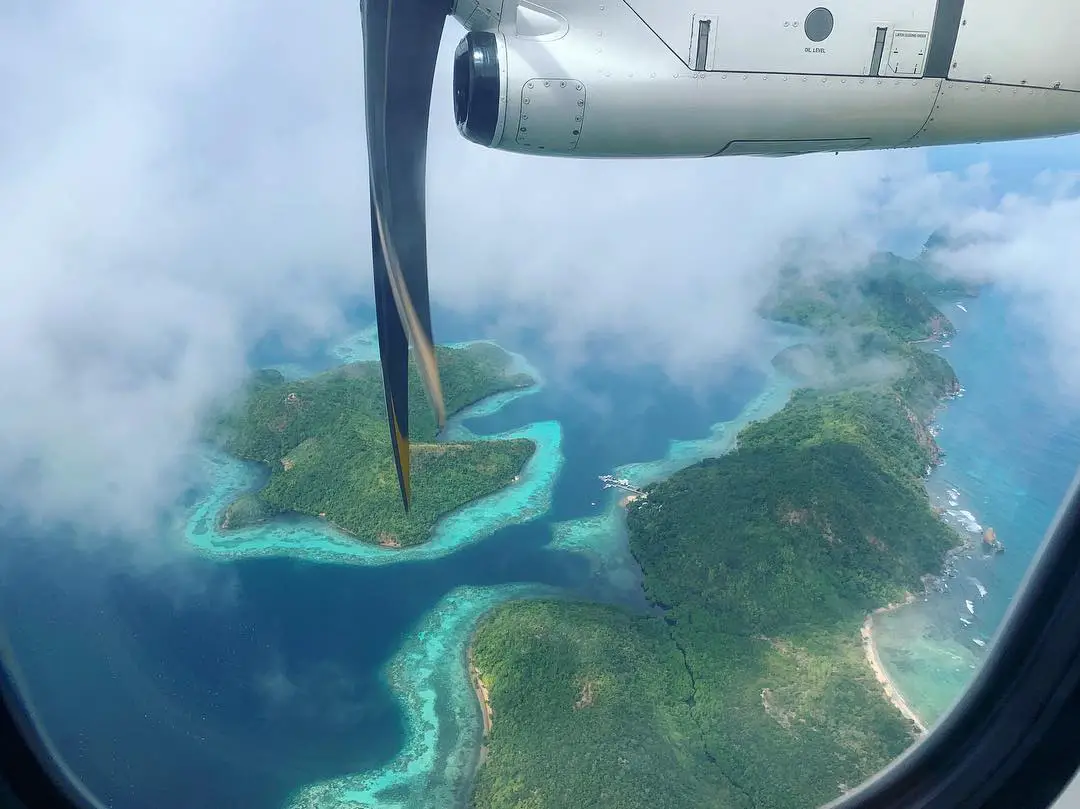 Most airlines offer flight attendants the benefit of having free flights.
Depending on the airline, you may have agreements with dozens or even over 100 different airlines which allow you to fly for free all over the world.
And your registered dependents, including your parents, significant other, and children will also reap the benefits of free flights.
But flying for free means that you will be listed as a standby for the flight.
Flying standby means that if there are available seats on the flight, then you can fly for free!
2) Travel and get paid
Imagine getting paid to travel all over the world.
Flight attendants get to fly from point A to point B, have a nice layover, and then do it all over again to a new place.
While on a layover, flight attendants will earn a per diem pay and get to explore the city.
If it's a longer layover, flight attendants will be paid more and get to sight see!
Depending on the airline, per diem may be $2-$3 per hour.
This means that if you have a 50-hour layover, you are paid a few bucks ($100-$150) for your time exploring a city or sleeping in.
3) Meet people and make lifelong friends from all over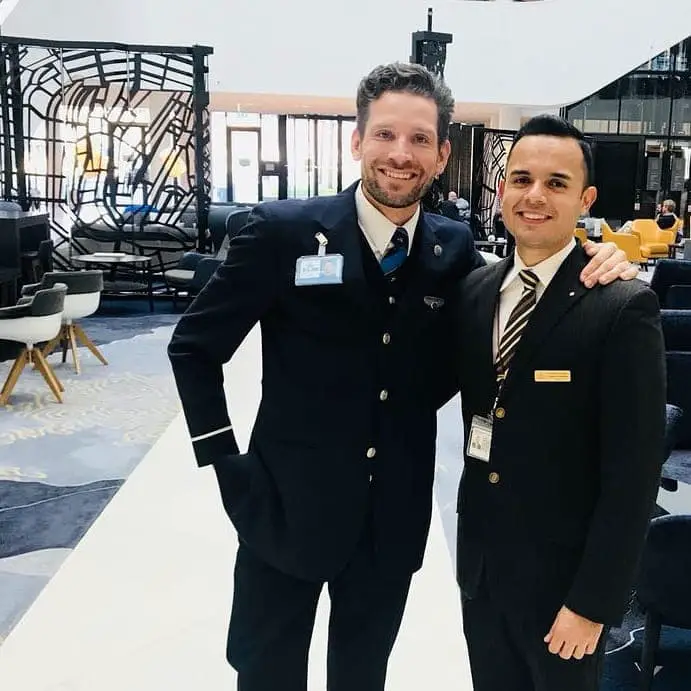 Since you have the opportunity to travel for work while getting paid plus flying for free leisurely, you'll be able to meet people from all over the world.
Soon enough, you'll have lifelong friends that you work with and that you meet while flying thousands of people to their destinations.
If you work the same routes, you may even see the same people on your flights!
This is also a great time for you to visit friends from all over the world while flying for free using your flight benefits.
4) Career possibilities
While being a flight attendant is simply awesome and comes with exciting benefits, there is career growth within the airline industry.
As a flight attendant, you can become a purser or lead flight attendant, a language of destination speaker, be part of the hiring program, or even train the new flight attendant hires.
Each company has a variety of different positions that will give you more experience and allow you to grow with the company.
5) Salary
The starting pay as a flight attendant typically isn't a substantial amount but it all depends on how much you want to work, the type of trips you work, and the pay will continue to increase each year.
The average Flight Attendant salary in the United States typically falls between $30,000 and $85,000.
But a flight attendant's salary is based mainly on their hourly flight hours and seniority.
Senior mamas that stay with the company for several years can even max out in pay so it pays to be loyal to the company that you decide to work for.
6) To break the still existing gender gap and promote equal opportunities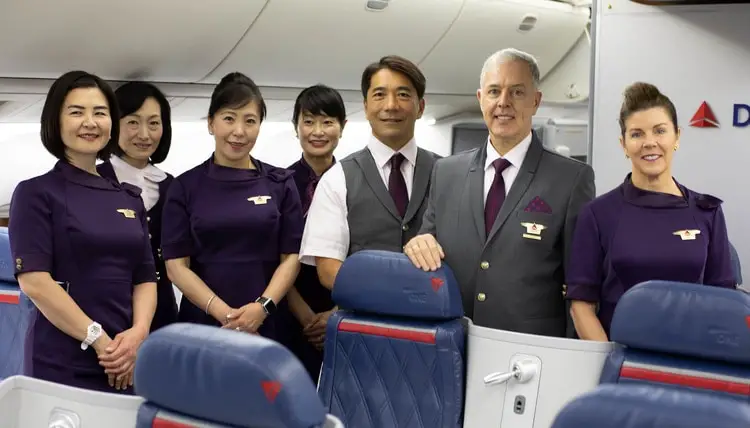 It wasn't until the 1980's that men began working as flight attendants.
Currently, flight attendants are still predominantly female.
According to DataUSA, 78.3% of all flight attendants are female.
This is a great time for men to promote equal opportunities by working closing the gender gap that has been created within the flight attendant industry.
The picture below shows the recent number of female and male flight attendants in the United States.
7) A career in demand
A flight attendant career is highly sought after and always in demand since it is still a growing industry.
Also, the number of passengers continues to grow at a rapid rate meaning a greater need for flight attendants.
Hundreds of thousands of individuals vie for the prestigious position each year at various companies.
It may take months or even years to obtain a position at the airline of your dreams so continue to keep applying and interviewing.

8) Nice working environment
The work environment can vary but in general, colleagues are nice and you'll see how easy it is to bond with other flight attendants.
The camaraderie between flight attendants is extraordinary.
Most of the people I've met at work, I just clicked right away.
And many of them have become my best friends now.
9) Lifestyle
The lifestyle of a flight attendant is absolutely different from the typical 9-5 job which makes it adventurous and different every day.
While flight attendants are usually always on the go in different cities and through several airports, the flexibility and ability to control your lifestyle is incredible.
Some flight attendants opt to work day turns (and come back home to sleep) and not have layovers while others may decide that they enjoy staying in a different city for 2 days on a layover.
It all depends on the individual and how you would like your lifestyle to be.
This is the beauty of the job!
10) Rewarding Career
While being a flight attendant is a highly sought-after position, it is also one of the most rewarding careers.
People fly everyday day for a variety of reasons including work functions, vacations, funerals, births, graduations, reunions, and sporting events.
While not every person is flying for a happy reason, it is a flight attendant's job to make that flight the safest and most comfortable flight for all passengers.
Flight attendants also train for emergency situations such as medicals, fires, and evacuations.
Oftentimes, flight attendants wear several different caps and are able to react to any situation thrown at them.
The feeling of getting passengers from point A to point B safely and comfortably is absolutely rewarding.
11) Flexible schedule
One of the best perks of being a flight attendant is the ability to have a flexible schedule.
While each airline is different, typically you can work as little or as much as you want.
Some flight attendants opt to work night shifts while others prefer mornings.
Depending on your seniority, you may even get the schedule of your dreams and have nice layovers in interesting cities.
Finally, having a flexible schedule means that you can plan vacations and use your free flight benefits to see the world!
Similar Posts: