I became a flight attendant for Southwest Airlines about 6 years ago and never looked back.
It's a great career with very few drawbacks, especially if you're someone who doesn't vibe with a normal 9-5 schedule and are looking for something a little less structured-y and a little more flight-y!
People ask me all the time what made me think about being a flight attendant in the first place, and as much as I love passing out delicious snacks, there's a huge main reason that stands out:
Employee Benefits!
Music to my ears. 🥲 I get lots of questions about the ins and outs of Southwest employee benefits and travel privileges, so let's dig into them!
💡 KEY TAKEWAYS

Unlimited domestic travel for flight attendants and immediate family.
Discounted international travel with ZED fares.
Flexible vacation time based on seniority, up to 35 days.
Strong financial rewards: 401k with 9.3% match, profit sharing, stock purchase.
Comprehensive health benefits, including PTO and free counseling sessions.
Bonus SWAG points program for appreciation and rewards.
Flight Benefits
Let's start with the most asked-about benefits. ✈️
Not all flight benefits are created equal. By that, I mean, it depends which airline a flight attendant works for.
First, we have the most commonly used travel benefits:
✅ Domestic travel benefits
It's pretty typical among airlines that flight attendants receive free and unlimited domestic travel. That's right! Anywhere in the US, unlimited flights, on any airline.
The next part is where things start to differ per airline. And that's the matter of who can fly with us.
Parents, a spouse/committed/registered partner, and eligible dependent children are the automatic VIPs. They can match our benefits.
However, if one doesn't have children or a spouse/partner, they can assign one companion per year to fly on just their Southwest benefits. (Sorry future potential boyfriends, that spot is currently occupied by my bestie.👩🏽‍🤝‍👩🏼💕)
✅ International travel benefits
International benefits are a little different from domestic benefits and also vary by airline. See, Southwest doesn't fly overseas, so if I want to go to Europe or elsewhere, I'll be flying on someone else.
It's not free, but it is heavily discounted.
ZED (or Zonal Employee Discount) fares are applied, and we end up paying just the necessary taxes for a ticket.
Is it free? No. Am I complaining about paying a small tax fare to go to Italy to see beautiful scenery, drink fancy wine, and eat all the most delicious carbs in the world? Absolutely not.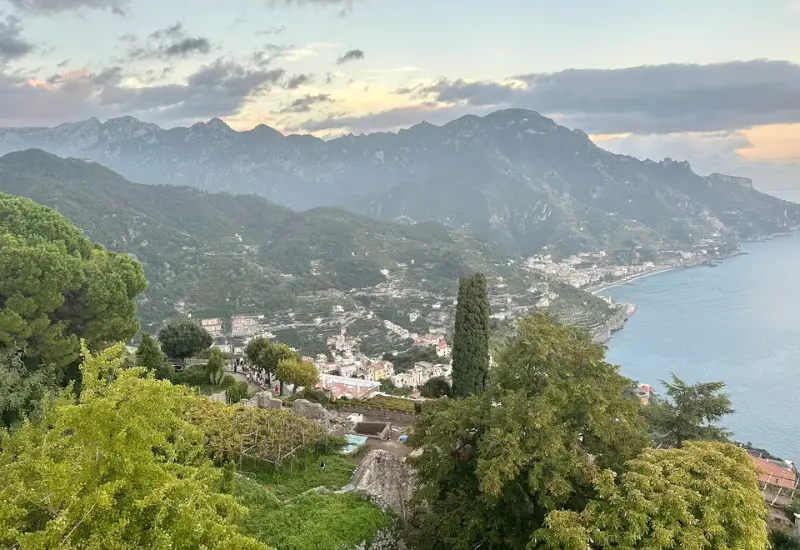 As far as a travel companion for international travel, the same rules apply as domestic travel for flying in any airline besides Southwest. Only parents, spouses/eligible partners and children under 19 can join.
Don't all flight attendants get buddy passes?
Yes! Well, kind of.
At Southwest, we are given the option for either 2 round-trip buddy passes or 12,599 Rapid Rewards points per quarter.
Rapid Reward points can be redeemed through the Southwest website towards air travel (only on Southwest) for a guaranteed seat. 
Buddy passes can be used anytime on Southwest, but it does not guarantee a seat. Since they are based on seat availability (standby) only, I'm a lot more hesitant to give these out.
As much as I want to give all my friends and the nice lady who works at my local coffee shop free flights, sometimes buddy passes can be very stressful if the planes are too full. If my buddy pass friend can't make their flight, they might be in for an unexpected, extended vacation!
This leads right into my next section…
Time Off
Flight attendants love vacation.
It's our most exciting benefit.
All flight attendants receive vacation time, but the amount of vacation per year is based on seniority.
Junior flight attendants receive 2 weeks of paid vacation at 1-4 years of service, 3 weeks of vacation at 5-9 years, 4 weeks of vacation at 10-17 years, and an impressive 35 days of vacation at 18 years or more for those senior mamas and daddies out there!
Vacation time can be taken separately in single weeks, but I personally like to smush all my vacation time together and ship out to somewhere warm right when I'm about to swear off the snow forever sometime around the mid-February winter in Chicago. 🙃
Financial Rewards
I like travel benefits, but money is also pretty cool.
Southwest offers some strong financial rewards, such as the following:
401k
Flight attendants can elect to put 1-50% of their compensation into from their paycheck, with a company dollar-for-dollar match up to a generous 9.3%.
This is pretty competitive as you'd be hard-pressed to find another company with such a high percentage match!
Profit Sharing Plan
Profit-sharing bonuses are also distributed annually, where the company contributes a percentage of their profit into a collective trust fund for eligible flight attendants, based on when they were hired and how many hours they have worked during the plan year.
(ESPP) Employee Stock Purchase Plan
This is also another competitive perk that Southwest offers.
Admittedly, stocks are not my strong suit for knowledge but I DO know a good discount when I see one, and Southwest offers 10% off their own stock through payroll deductions, while everything is managed through Fidelity.
Having a handy dandy tax/financial advisor is probably the way to go for this one.
Health Benefits
Southwest has some great health benefit options.
We have a few different plans available for health benefits – a regular plan and Benefits Plus.
The regular program doesn't cost anything monthly but doesn't include as many perks as the Benefits Plus.
Varying elections within the plans include tax savings accounts such as FSA/HSA (investing pre-taxed paycheck money into a health savings account), short/long term disability, life insurance, supplemental hospital, critical illness, and AD&D (accidental death and dismemberment).
Separate from these plans includes vision and dental care. The all-inclusive treatment! 🏥
What if we can't afford to get sick?
We can! We get PTO (paid time off/sick time)  just like everyone else!
Okay, maybe not exactly like everyone else.
PTO is accrued throughout the month, depending on how many hours we work.
As our sick bank grows, we have more and more funds available to cover us when we get sick. And in a field where sinus infections are considered dangerous, this bank is enormously helpful.
Free Counseling Sessions and Work/Life Balance Tools
Not always, but sometimes being a flight attendant can include some lonely times in a hotel room far away from home, not to mention any added life stressors we have going on in our personal lives.
Keeping tabs on our own mental health is a critical part of the journey.
That's why Southwest has a wonderful program called ClearSkies, a company-run mental health organization that we can reach out to for help anytime, day or night.
Also, included in our health insurance is free therapy sessions via our EAP (Employee Assistance Program.)
Southwest Airlines Gratitude (SWAG) Points
Southwest always likes to be a little outside of the box, and they do so with a bonus program, called SWAG (I know, cute. It stands for Southwest Airlines Gratitude) program.
Flight attendants can earn SWAG points for all sorts of things, such as Southwest's anniversary or even if the company just wants to show appreciation for our hard work!
Points can be traded in for gift cards or other random goodies.
It can really help to ease the stress of Christmas shopping! 🎁
Wrap Up
Whew! The benefits that Southwest has to offer to their employees can be accurately described as very extensive.
This covers all the main benefits, but believe it or not, there are even smaller perks available such as hotel and car rental discounts through participating companies.
Employees can feel secure in their many health benefit options, and also find time to jet set to their favorite island-y vacation spot, relax, and also take care of family and mental health needs when life calls for it.
As an airline that has been around for almost 60 years, it's safe to say that they have their bases covered! ❤️💛💙
Similar Posts :