As you're booking your trip to Washington DC, a question might have popped into your mind. What airport should you land in?
If you're wondering which is best for you, Washington Reagan vs. Dulles, you've come to the right place. In this article, I'll walk you through the differences between the two airports.
Washington Reagan vs. Dulles Overview
Here's a quick comparison between Reagan and Dulles to get you started.
| | | |
| --- | --- | --- |
| | Reagan (DCA) | Dulles (IAD) |
| Average number of passengers | 23.9 million in 2022 | 22 million in 2022 |
| Overall size | 1.35 sq mi. (3.484 sq km) | 20.3 sq mi. (52.6 sq km) |
| Number of Runways | 3 runways | 4 runways |
| Distance from downtown Washington | 3.9 mi. (6.28 km) | 27.3 mi. (43.9 km) |
| Number of terminals | 3 terminals | 3 terminals |
| Airlines served | 8 airlines | More than 30 airlines |
| Amenities | Air lounges and a few shopping stores | Lounges, concierge, and a wide variety of shopping options |
Air Traffic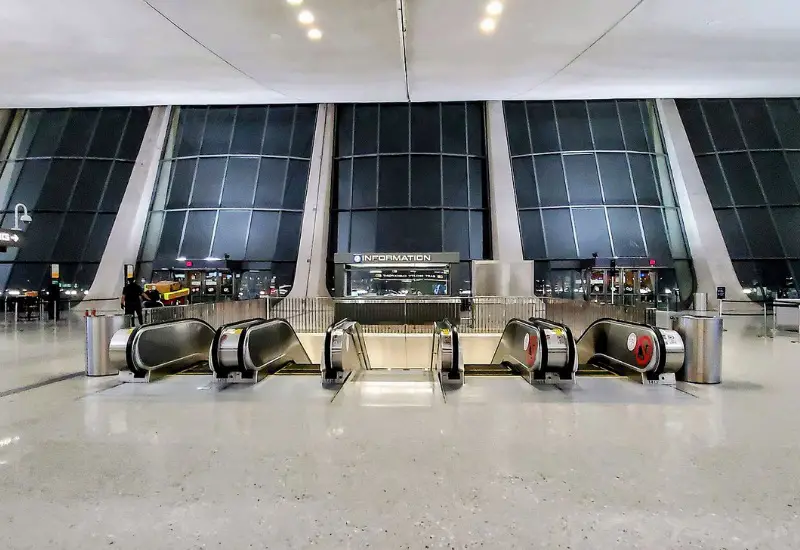 Reagan and Dulles are two of the busiest airports in Washington DC.
On average, Reagan will receive about 819 movements per day.
This is a large number, considering the size of the facility.
Moving on, Dulles sees just over 800 landings and departures each day.
As you can tell, even though Dulles is much larger than Reagan, they both have similar air traffic.
Destinations
Both airports have routes that can take you all over the world.
For starters, Reagan offers non-stop flights to over 105 destinations. 100 of these are domestic and only 5 are international.
The airport can take you to various locations in Canada and one spot in the Bahamas. To do that, it partners with eight airlines. These include:
Frontier
JetBlue
United
Southwest
American Airlines
Alaska
Air Canada
Yet, Dulles has the advantage when it comes to the sheer number of destinations. The airport has routes that go to about 139 locations worldwide.
77 of these are domestic trips, while 62 of them are international.
This includes:
7 locations in Africa
4 locations in Asia
6 locations in Canada
21 locations in Europe
7 locations in the Middle East
15 in Central, South America, and the Caribbean
2 locations in Mexico
On top of that, Dulles has connections to over 30 major airlines. Some of the most notable names are:
Delta
British Airways
American
United
Southwest
South African Airways
JetBlue
Distance to Downtown Washington
While Dulles is one of the most popular airports in the state, it's quite far from the heart of Washington. It's about 27 miles away from downtown.
This is a long way to travel after an extended plane trip. Yet, to make your life easier, the airport offers a variety of transportation methods.
Metro (12 stops): 60 to 70 minutes
Shuttle service: 45 to 60 minutes
Private transfers: 45 to 60 minutes
Super shuttle: 60 to 90 minutes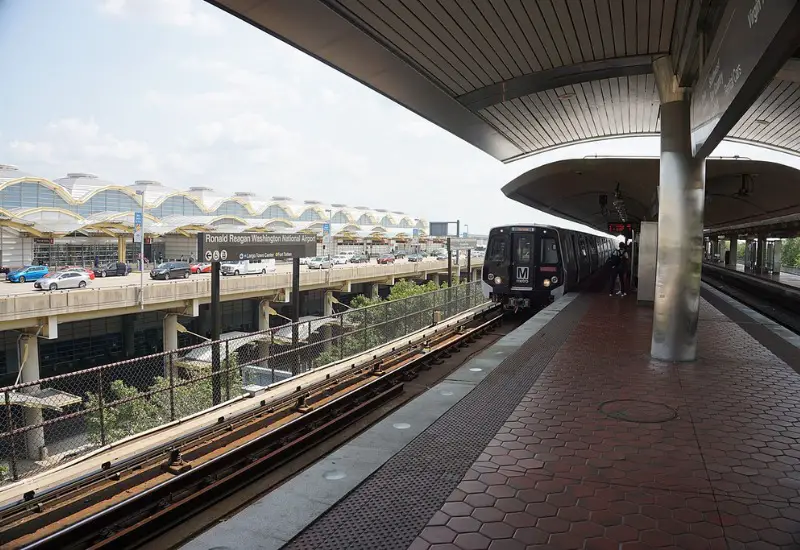 As you can tell, the trip duration will depend on the mode of transportation you use.
On the other hand, Reagan is much closer to downtown than Dulles. The trip is only about 4 miles.
Plus, you can travel this distance in a variety of ways.
Metro (blue line): 25 minutes
Shuttle service: 30 minutes
Private Transfers: 11 minutes
Super shuttle: 30 minutes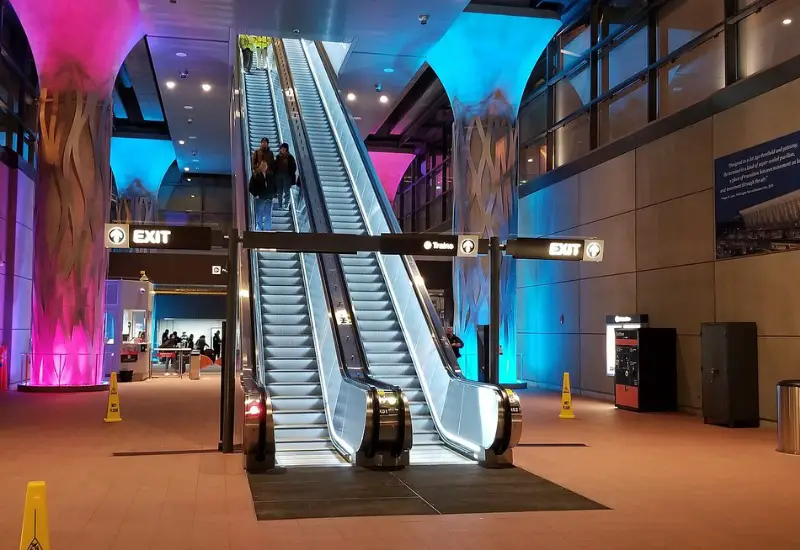 Wait Time
One of the worst aspects of traveling via plane is the security lines. You just have to stand there and wait for your turn to go through TSA.
Thankfully, with Dulles, this isn't usually a major issue.
That's because, on average, you only have to wait about 10 minutes in line.
Although, this may increase depending on the number of people at the airport.
For instance, if you're traveling on a Friday evening, your wait time may be closer to 30 minutes or more.
Unfortunately, Reagan's service isn't quite as speedy. Typically, you'll need to stand around in line for a minimum of 25 minutes.
Yet, this is only when the traffic inside the airport is low. During the holiday season, some people had to wait close to an hour to pass through security.
That's why it's always a good idea to arrive a few hours before your flight.
So, Dulles is the better option if you don't want to wait in line. Plus, this airport offers many more amenities than Reagan.
Because of that, you should find something to do with all the extra free time you'll have.
Accessibility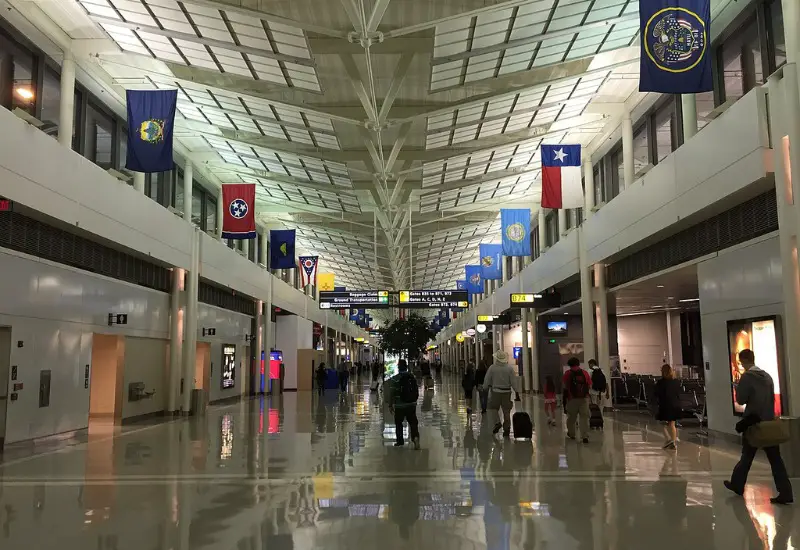 Reagan and Dulles have done their best to ensure everyone can use their facilities. They offer many services that help people navigate the airports.
For instance, you'll find ramps and elevators at every turn. That way, people with mobility impairments can get around with ease.
In addition, there are wheelchair services that are available to anyone in need.
Other than that, there are signs at all the intersections to help you find your way. Plus, if you manage to get lost, you don't have to worry.
Both airports display detailed maps that'll make locating your destination much easier.
Generally, it's easier to get lost in Dulles than in Reagan. That's because the former is much larger, with more twists and turns.
Although Dulles is usually less crowded. So, depending on your preferences, your choice of airport may change.
Moving on, Reagan and Dulles have all-gender bathrooms and public phones. Finally, they both offer pet relief areas.
Amenities
Most airlines recommend that you arrive at the airport at least two hours before your flight. That means you'll have to wait for quite a while for boarding to start.
To ensure you have fun as you wait, the two airports provide a variety of amenities.
In this section, I'll compare the service of Reagan and Dulles.
Food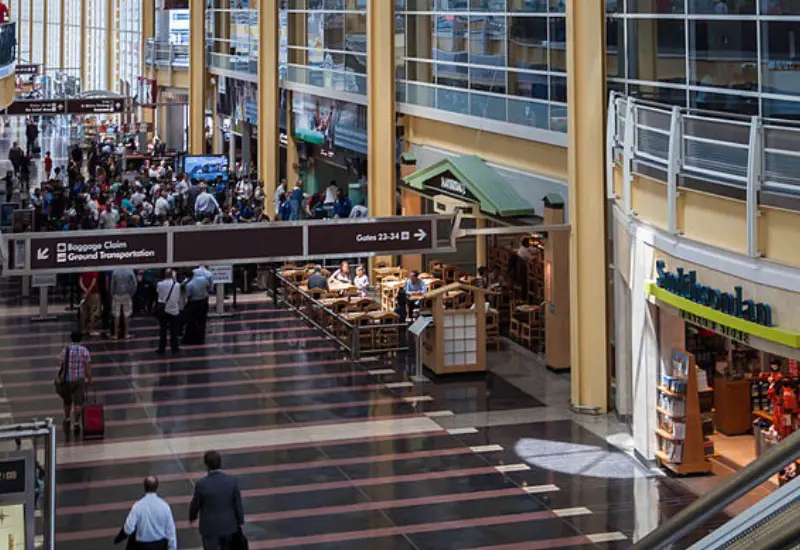 A trip to the airport can be an incredibly stressful experience. That's why many travelers forget to eat before they get there.
Thankfully, both Reagan and Dulles offer a wide selection of restaurants. Although, the latter has a few more options.
From fast-food places to fancy dining, there's a little something for everyone.
This means you should have no trouble finding a spot to eat.
On top of that, there are many smaller bistros scattered across both airports. So, if you're in the mood for a cup of coffee and a light snack, you won't have to walk far to the nearest cafe.
Wi-Fi
When traveling, Wi-Fi is an incredibly useful tool. You can use it to check on flight times, book a hotel or a shuttle and call friends and family to say your goodbyes.
That's why most airports today offer a free Wi-Fi service.
Thankfully, Reagan and Dulles are no different. They provide free internet in the main Terminal and Concourse areas.
The service is unlimited in both data and time. This means you'll be able to surf the web to your heart's content.
On top of that, there are charging stations all over both airports. You can find them next to the gate waiting areas and in the Concourses.
Workspaces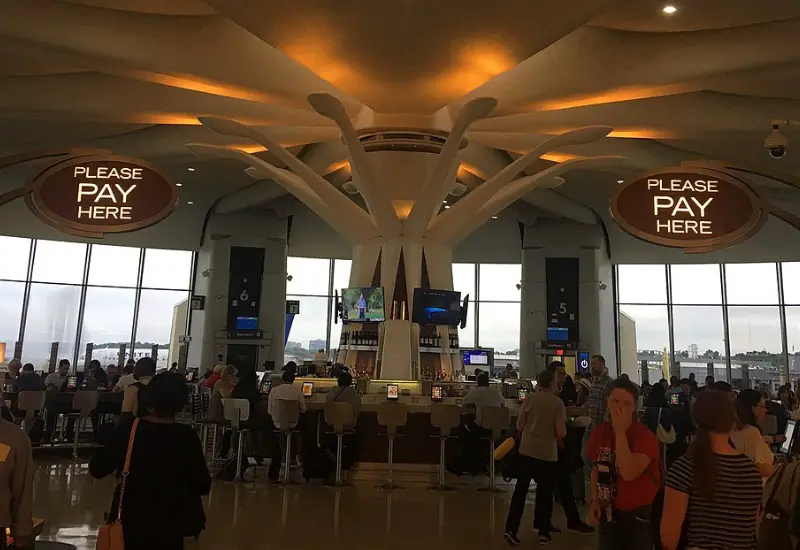 Not all trips to Washington are for personal entertainment. Some people travel to the state to conduct business.
For that reason, Reagan has a massive conference room. It's a quiet area with plenty of space for you and your colleagues to work on important projects.
Plus, there's an event hall where you can hold large-scale gatherings.
Moving on, Dulles also provides travelers with a few workstations. Although you may have to book these a few days in advance.
In addition, they can be a little pricey.
Relaxation
After a few hours of travel, most of your muscles will be tense and stiff. That's why a relaxing spot is crucial in an airport.
Because of that, you'll find a few lounges in Reagan and Dulles. There, you can sit back and relax while you wait for your plane to start boarding.
Plus, if you're looking for a more spiritual break, then you're in luck. Both airports have chapels of various faiths that are always open to passengers.
Finally, there are kid's playrooms in both facilities. That means you'll be able to drop off your children and enjoy a moment of peace before your flight.
Accommodations
Neither Reagan nor Dulles offer any in-house accommodations. Although, there are many hotels around the airports.
For instance, as soon as you leave Reagan, you'll find a Hilton and a Holiday Inn.
As for Dulles, Crowne Plaza and Fairfax Marriott are just around the corner.
Wrapping Up
In determining your choice between Washington Reagan and Dulles, consider your travel needs and preferences.
For families or those looking for a quicker commute to downtown, Reagan's proximity is ideal.
On the other hand, international travelers or those seeking diverse flight options might find Dulles more suitable due to its extensive range of international connections.
Additionally, business professionals who require substantial workspaces during layovers might lean towards Reagan.
Similar Posts :