One of the best ways to fully immerse yourself in any country's culture, language, and landscape is to visit it on your own. This is one of the many reasons why female solo travel has been rising in popularity over the past few years.
The thrill, independence, and excitement of conquering a new locality by yourself are like no other, but there is one special concern—safety. Choosing a secure and welcoming destination is essential for you to freely enjoy all aspects of the experience without any worries.
To help you decide on the right location for your next global getaway, I've put together this diverse and dynamic list of 25 world destinations for 1st time female solo travel.
Hopefully you'll get inspired!
1. Singapore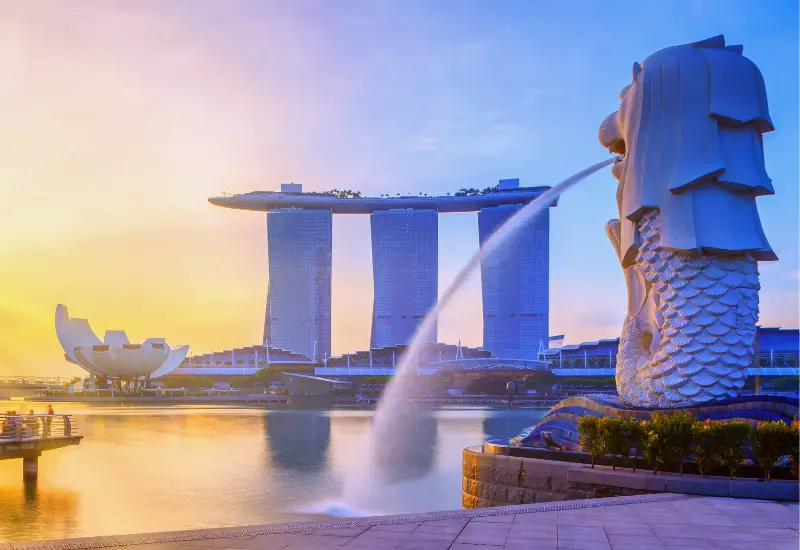 Whether it's show-stopping skyscrapers, centuries-old temples, or extraordinary gardens you seek, Singapore offers them all.
This clean and green city is also home to state-of-the-art performance venues, high-fashion shopping districts, and some of the best cuisine in the world.
Safety Level: Very Good
Why I Love This Place:
Plenty of quirky and unique parks, art venues, and cultural spots to discover
Impressive architecture and well-maintained public spaces
Streets and neighborhoods are easy to navigate
2. Dublin, Ireland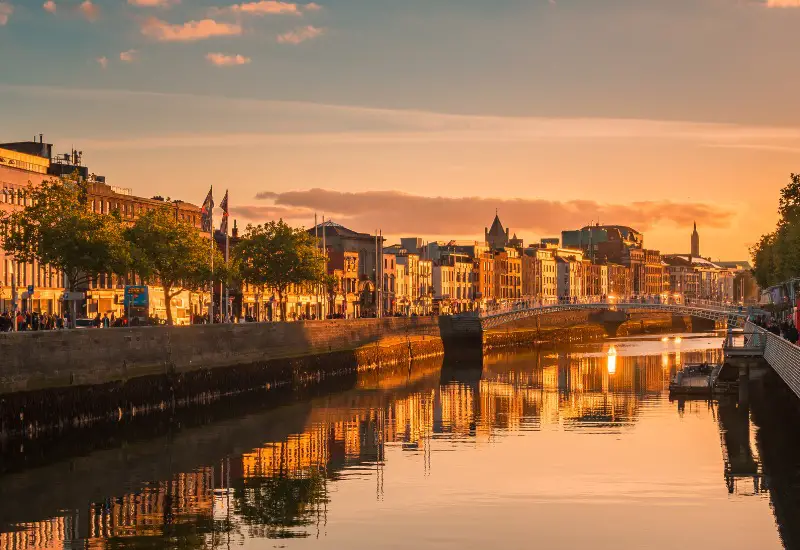 Immerse yourself in a mixture of European traditions, historic buildings, pub culture, and jolly communities by visiting Ireland's capital city.
Some of the best things to do include touring the Dublin Castle, stepping into St. Patrick's Cathedral, and joining an Irish dance party.
Safety Level: High
Why I Love This Place:
Wonderful live music and jig performances on Grafton Street
Lots of lovely markets selling flowers, books, art, and more
Locals are notably friendly and helpful to travelers
3. Venice, Italy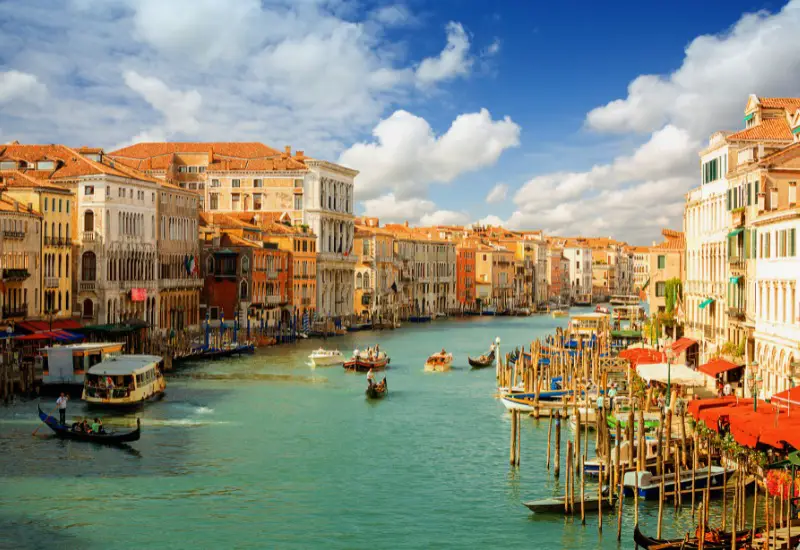 Take a walk through Venice's maze of canals and marvel at the city's exquisite beauty and historical charms.
You'll never run out of things to do as you're surrounded by Italian pizza, pasta, and wine, ancient landmarks, opera music, and Renaissance art.
Safety Level: Secure and Traveler-Friendly
Why I Love This Place:
Top attractions are usually filled with other tourists you can socialize with
Interesting activities to try, including mask making, dinner cruises, and wine tours
4. Rishikesh, India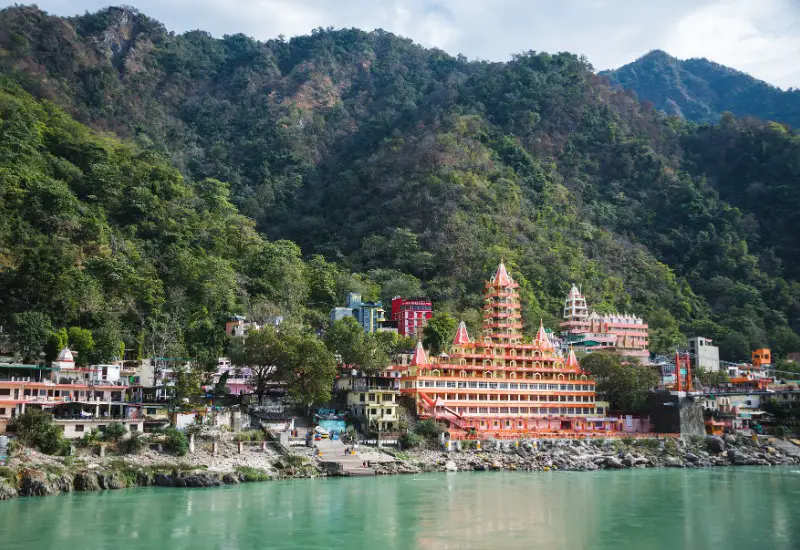 If you're the type of solo traveler who prioritizes wellness and wants to get in touch with their spiritual side, Rishikesh, India, is the place to be.
It's dubbed the "Yoga capital of the world" and boasts spectacular vistas, stunning resorts, and refreshing spiritual retreats.
Safety Level: 10/10
Why I Love This Place:
Plenty of natural spots for mountain biking, river rafting, and camping
Religious and cultural experience in visiting Hindu temples
5. Melbourne, Australia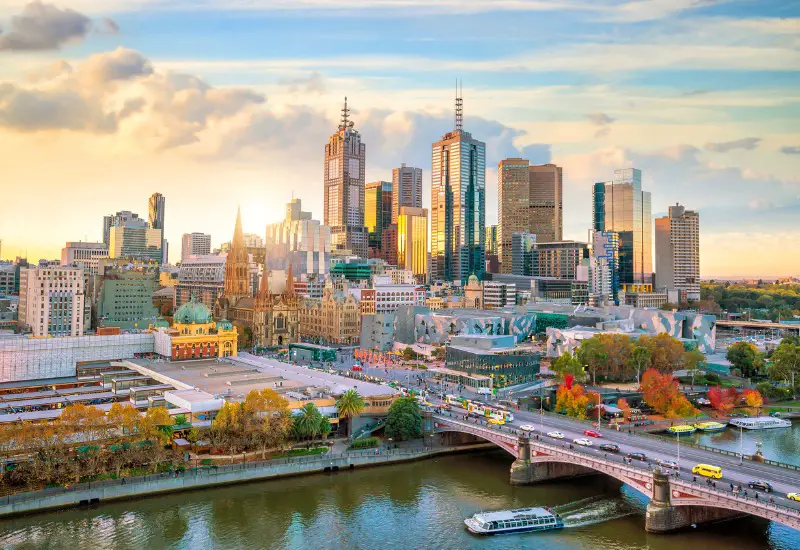 Sophisticated, vibrant, and diverse are some ways to describe Australia's cultural capital.
Whether it's trying the city's signature coffee, strolling along the Yarra River, or sunbathing at St. Kilda Beach, there's no shortage of exciting things to do here as a solo traveler.
Safety Level: Very Safe
Why I Love This Place:
One of the safest cities in Australia, with a very low crime rate
Eclectic nightlife
Sports fanatics will enjoy the Melbourne Cricket Ground and National Sports Museum
6. Bali, Indonesia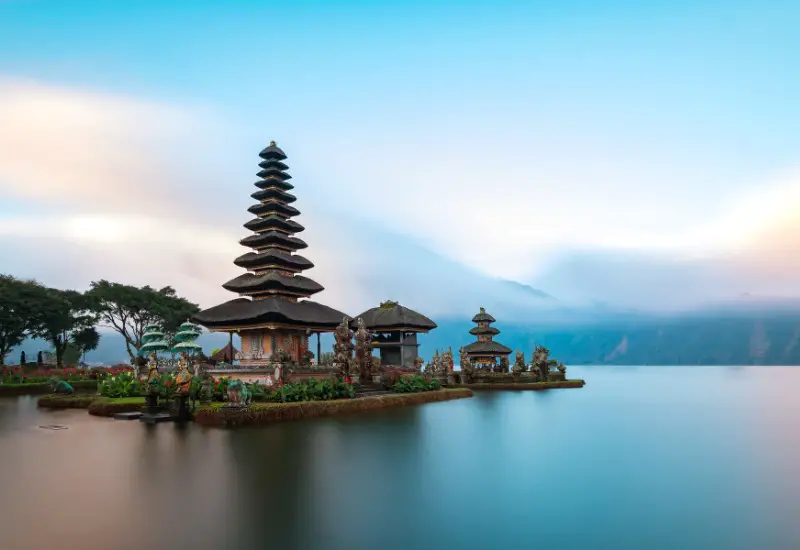 You'll know true peace and tranquility when you get a glimpse of Bali's white sand beaches, cliff-carved shrines, and sacred temples.
Go hiking and pass through picturesque villages, explore Ubud Monkey Forest, or visit one of the city's many waterfalls, canyons, and lakes.
Safety Level: Very High
Why I Love This Place:
Art markets filled with patterned dresses, wooden sculptures, and handcrafted artwork
Great hostels and low cost of living in the area
7. Reykjavik, Iceland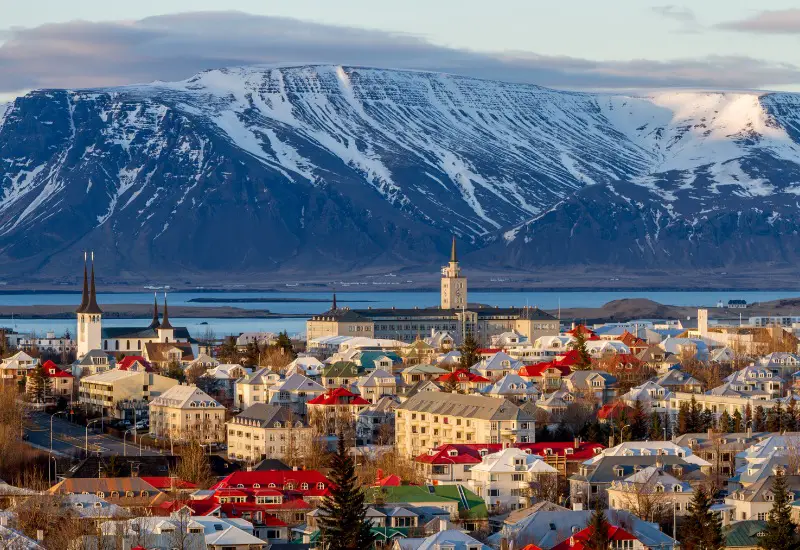 If you're seeking some alone time, Iceland's remoteness and frosty beauty will keep you company.
Reykjavik's size makes it easy to explore solo, and you'll find it conveniently walkable.
Experience the Icelandic bathing culture at one of the city's oceanside geothermal lagoons.
Safety Level: Very Safe
Why I Love This Place:
Many magnificent mountains make it a hiker's heaven
Opportunity to witness the awe-inspiring aurora borealis
8. Siargao Island, The Philippines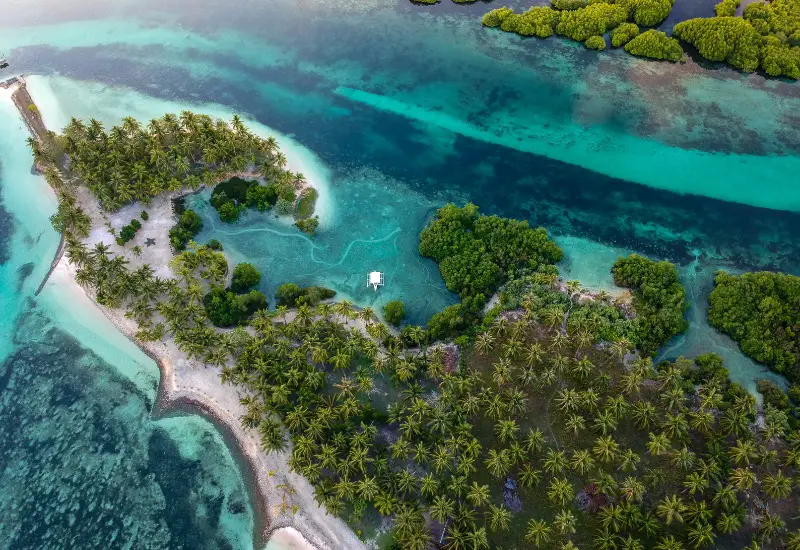 This tear-drop-shaped island is a popular surfing destination and was awarded the best island in the world by Condé Nast Traveller.
If you're fond of crystal clear waters, coconut palm trees, sandy beaches, scuba diving, and island hopping, you'll find paradise in this tropical destination.
Safety Level: Secure and Traveler-Friendly
Why I Love This Place:
The laidback vibe and hospitable locals
Wide selection of restaurants with delicious seafood and local cuisine
Low cost of living
9. Stockholm, Sweden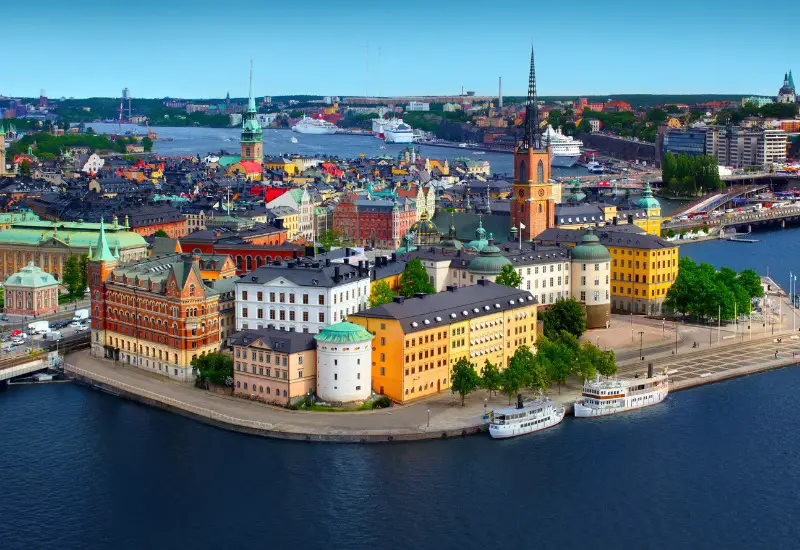 This waterfront city is packed with colorful architecture, bustling streets, and endless miles of coastline, making it the ideal getaway for any solo traveler.
Even a trip on the metro system is an eye-catching experience, as it doubles as an art gallery with unique murals and installations.
Safety Level: 10/10
Why I Love This Place:
Biking trails, boat rides, and kayaks available for outdoor enthusiasts
Fish restaurants, souvenir shops, cozy cafes, and the ABBA Museum
10. Krakow, Poland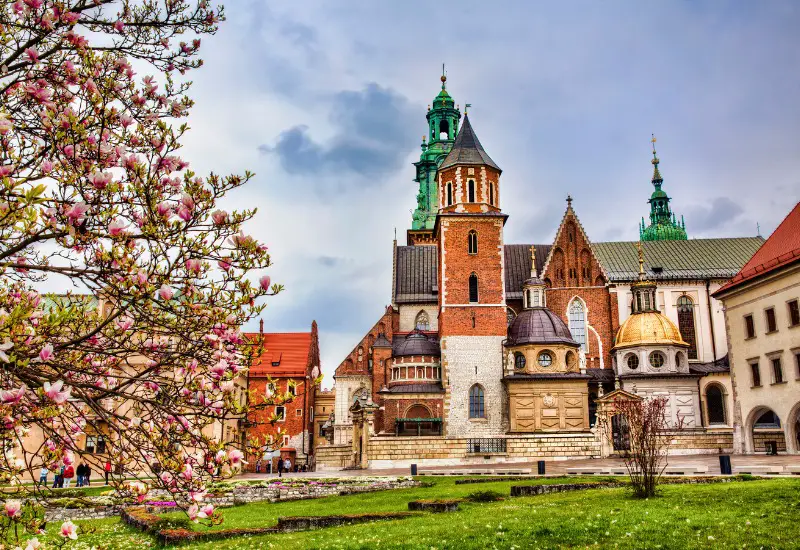 Krakow's medieval squares, Renaissance castles, and baroque architecture will make you feel like you've traveled back in time.
Adventure seekers can go cross-country skiing, take a boat ride along the Vistula River, explore salt mines, and even take a tour of Auschwitz.
Safety Level: Very Good
Why I Love This Place:
Never feel lonely with buzzing restaurants and a sizzling nightlife and bar scene
Beautiful café terraces all over the city
11. Barcelona, Spain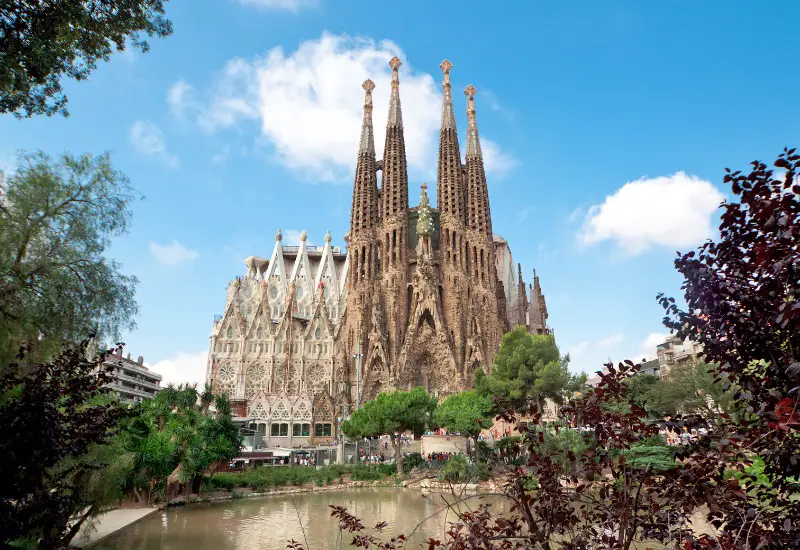 Spain is one of the most visited countries in the world, and Barcelona is a favorite among solo travelers for its architecture (home of Gaudi's work Sagrada Família, Park Güell, and Casa Batlló), climate, nightlife and stunning beaches.
Safety Level: Secure and Traveler-Friendly
Why I Love This Place:
The city's transportation system, metro lines, and bus routes are easy to navigate
Neighborhoods are well-lit and safe to wander alone, even during late hours
12. Paris, France
The French capital has some of the best sights, tastes, and experiences for females traveling on their own.
Enjoy garden picnics, strolls along the Seine River, boutique shopping, and of course, a trip to the Eiffel Tower! Visit the iconic Mona Lisa at the Louvre, or people watch the fashionable Parisians at a typical parisian café.
Safety Level: Good
Why I Love This Place:
You could spend days discovering new spots, beautiful streets and nice restaurants.
The transport network is well-designed and accessible from anywhere in the city
13. Tokyo, Japan
The clean, beautiful, and polite city of Tokyo is a Type-A solo traveler's dream!
From commuting to ordering food, everything in the city is organized and runs on a perfectly timed schedule.
The food is incredible, the culture is fascinating, and the streets are always safe to wander.
Safety Level: Excellent, one of the best in the world
Why I Love This Place:
Fun and quirky entertainment, shops, and restaurants where solo dining is common
Ramen bars, sushi restaurants, and capsule hotels convenient for solo travelers
14. Lisbon, Portugal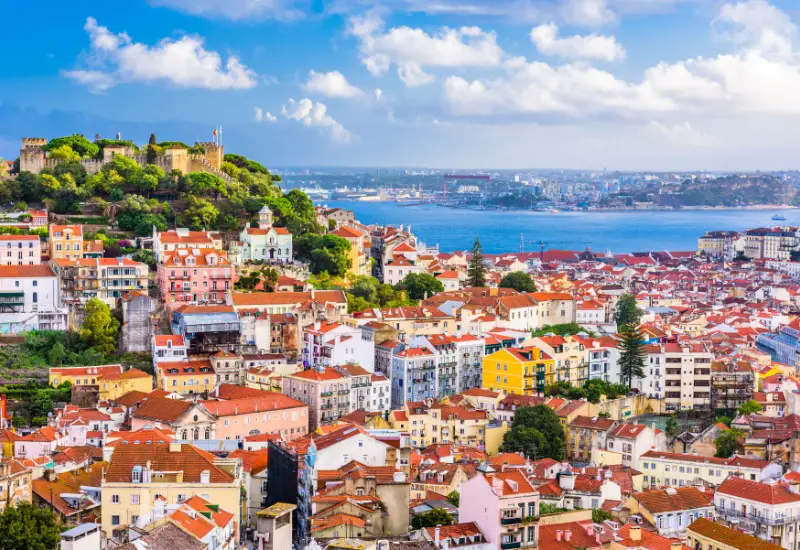 A few days strolling through the enchanting and historical city of Lisbon, sampling the city's iconic pastries, hanging out with locals at the riverfront plaza, checking out the hilltop castle, and sipping port wine will make you never want to leave!
Safety Level: Safe
Why I Love This Place:
Navigate the city's narrow streets on beautiful vintage yellow trams
Highly likely to meet other travelers in this well-known solo female travel destination
15. Dubrovnik, Croatia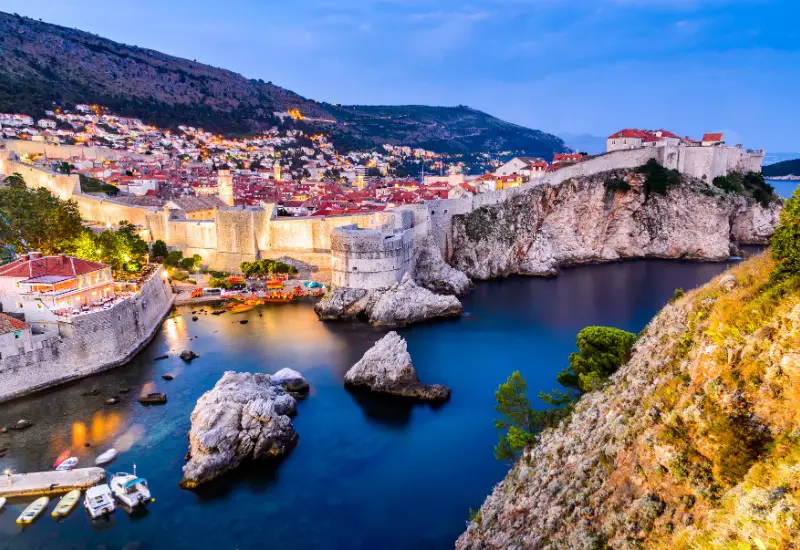 The alluring city of Dubrovnik is home to Old Town, a UNESCO World Heritage Site with ancient city walls surrounded by a gorgeous sea and mountains.
As a female solo traveler, you'll feel at home with the city's warm and friendly locals, tasty food, and charming neighborhoods.
Safety Level: High
Why I Love This Place:
More affordable than neighboring European destinations
One of the filming locations for the popular TV series "Game of Thrones"
16. Rwanda, Africa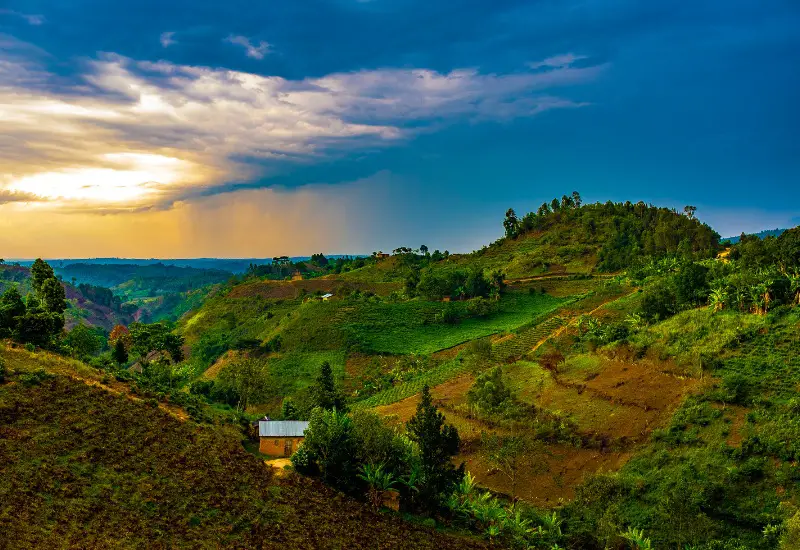 Did you know that Rwanda is the sixth safest country in the world for solo travelers?
It's also the safest overall country in Africa.
You'll instantly feel a welcoming vibe as you step foot into this dynamic destination that's rich in history, wildlife, lush greenery, exotic food, and natural beauty.
Safety Level: Good
Why I Love This Place:
Countless trekking spots like the Nyungwe Forest National Park
Refreshingly clean and green communities
17. Munich, Germany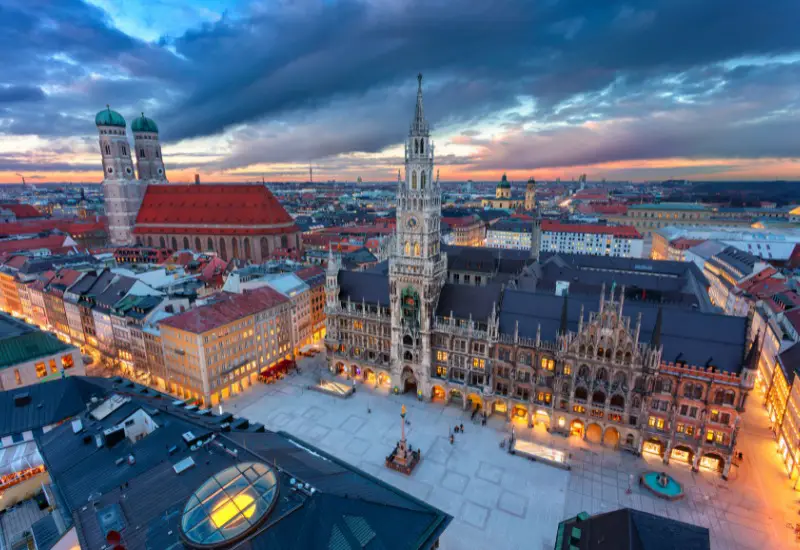 Traveling to Munich is like stepping into a fairy tale.
Charming cobblestoned towns, verdant views, gargoyle-adorned buildings, and nearby towns with magnificent castles—what more can you ask for?
There are beer festivals, Bavarian food markets, and an opera house, too.
Safety Level: High
Why I Love This Place:
Plenty of vantage points offer excellent panoramas of the city
Mouthwatering Bavarian beer and cuisine
18. Taipei, Taiwan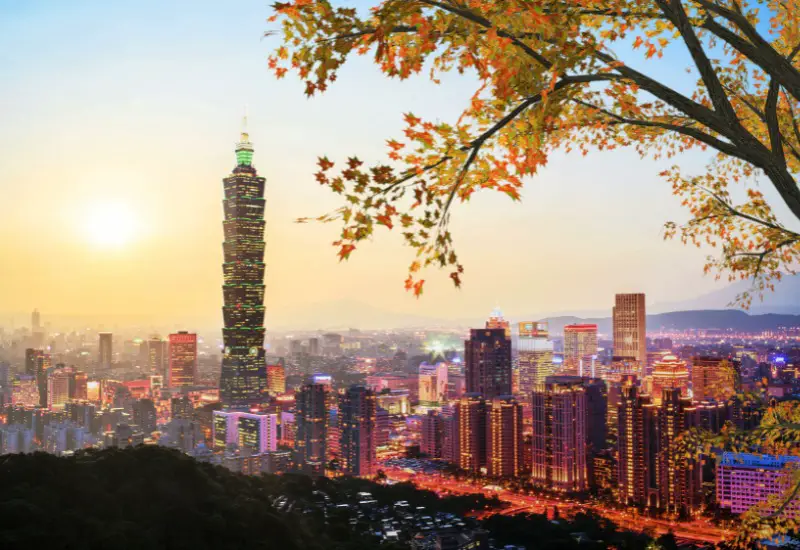 As a solo female traveler, you won't encounter gender prejudices in Taiwan. No one's going to ask why you're out on your own.
There are lots to do and see in this urban jungle, whether you're into Chinese festivals, Taiwanese night markets, or cool skyscrapers like the Taipei 101.
Safety Level: Excellent, one of the safest in the world
Why I Love This Place:
Safe and welcoming streets with many brightly lit convenience stores open 24/7
Fantastic yet affordable accommodations and lots of free activities
19. London, England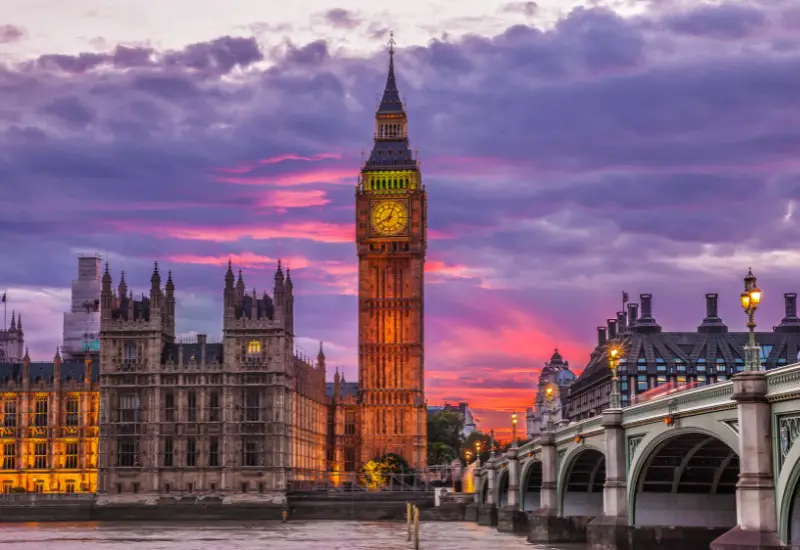 Due to its laidback and safe environment, London is an ideal destination for both first-time travelers and experienced adventurers.
Rent a bike and see the city's museums, bookshops, and theaters.
Safety Level: Good
Why I Love This Place:
Iconic landmarks like the Roman Baths, Windsor Castle, and Stonehenge are a few hours away
Plenty of hostels that can help you save cash and meet fellow travelers
20. Bangkok, Thailand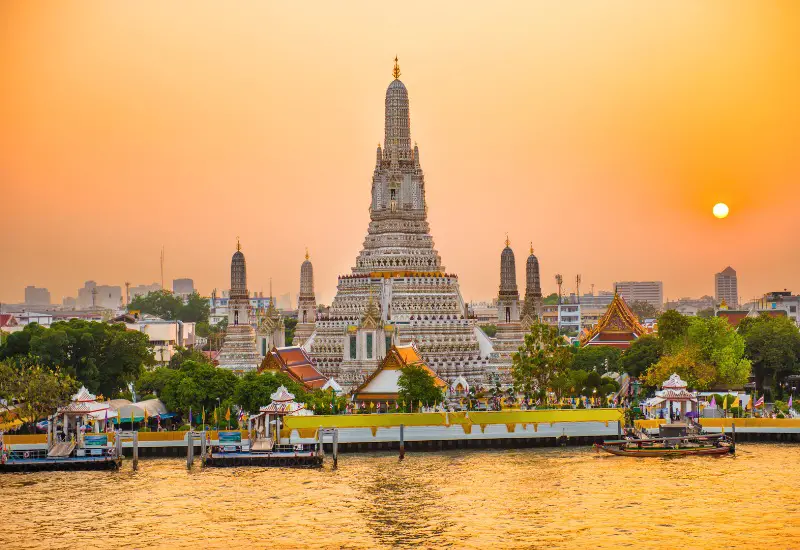 Thailand is a fantastic place to kickstart your Asian journey as a solo female traveler.
As long as you follow the usual safety precautions, you can roam the city all you want, go clubbing on your own, and wear anything you like while touring temples, weekend markets, and historic towns.
Safety Level: Secure and Traveler-Friendly
Why I Love This Place:
Thai chili-laden dishes, seasonal vegetables, and other delicious cuisine
Home to some of the most awe-inspiring temples in the world
Chinatown and colorful flower markets are a feast for the eyes and nostrils
21. Costa Rica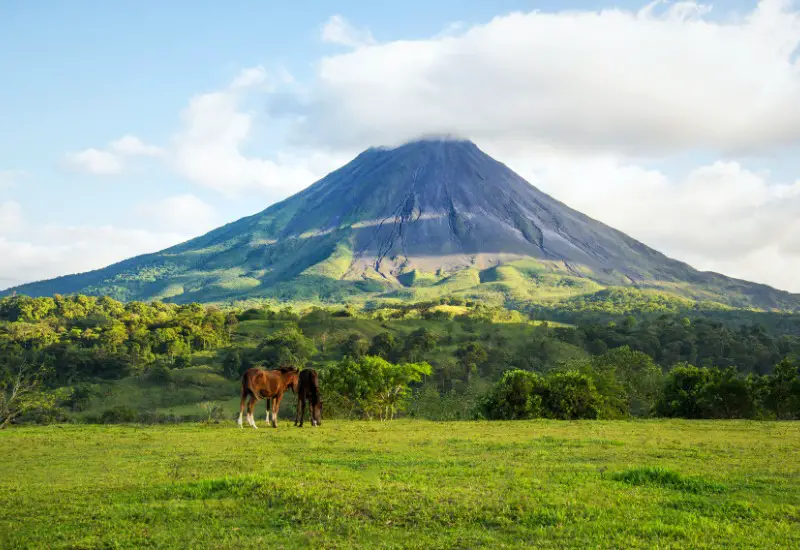 Chocolate farm tours, cloud forest hikes, zip-lining, hot spring bathing, gold museums, and volcano parks are some of the thrilling things you can do as a solo traveler in Costa Rica.
You'll have the time of your life in this very safe country with kind and friendly locals.
Safety Level: Good
Why I Love This Place:
So much natural beauty all around you
Restaurants, transportation, and hostels are tailored for tourists
22. Lucerne, Switzerland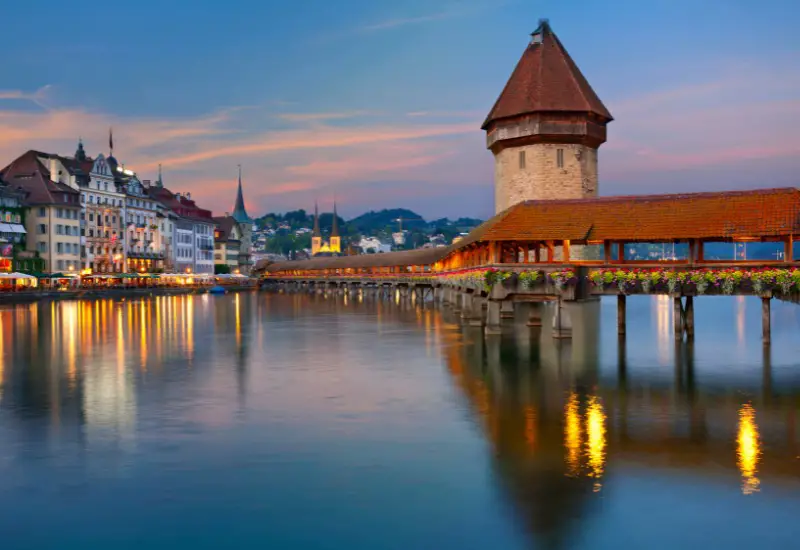 Switzerland is another remarkably safe spot for solo travelers, and Lucerne is well-governed, with a low crime rate.
Lake Lucerne is one of the city's top attractions, along with some beautiful old-town bridges, skiing and snowboarding areas, and breathtaking summits like Mt. Rigi.
Safety Level: Very Safe
Why I Love This Place:
Rail, helicopter, and balloon tours give captivating views of the area
Specialty museums with lots of bizarre and interesting exhibits
23. Athens, Greece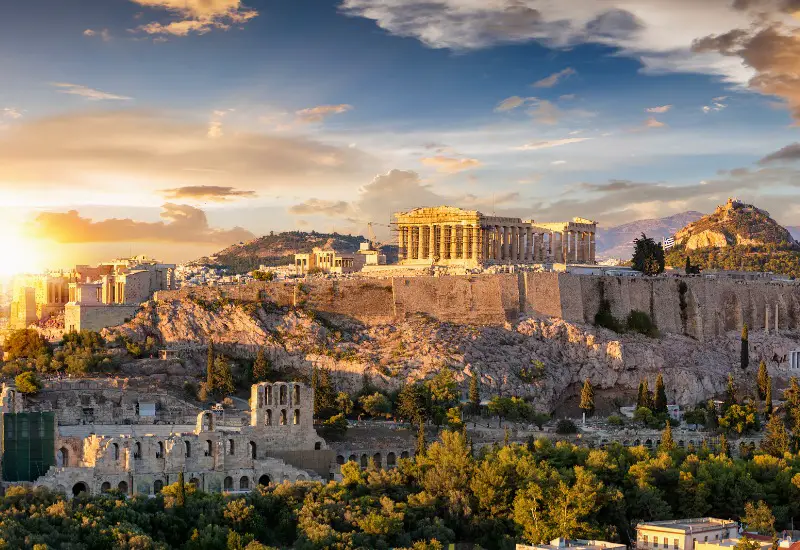 If exploring ancient ruins sounds like fun to you, then Athens, Greece, should be at the top of your travel bucket list!
From the marvelous Parthenon to the well-preserved Temple of Hephaestus, you won't run out of jaw-dropping historical sights and structures to marvel at.
Safety Level: Good
Why I Love This Place:
Birthplace of democracy and Western civilization
Amazing food such as moussaka, souvlaki, and baklava in numerous tavernas, cafes, and restaurants
Mediterranean climate, characterized by mild winters and warm summers
24. Auckland, New Zealand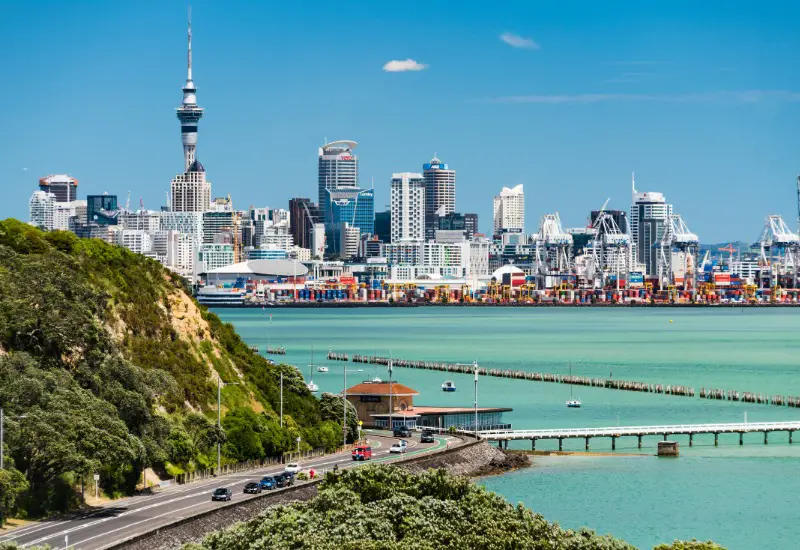 Auckland is the place to be if you want your solo traveling experience to be filled with pristine beaches, stunning volcanic peaks, twin harbors, music and arts festivals, delectable seafood, and delicious cocktails.
It's best enjoyed in the summer months when it's warm and sunny.
Safety Level: High
Why I Love This Place:
The perfect blend of urban life and natural beauty
Auckland consistently ranks high in global surveys for quality of life
25. Seoul, South Korea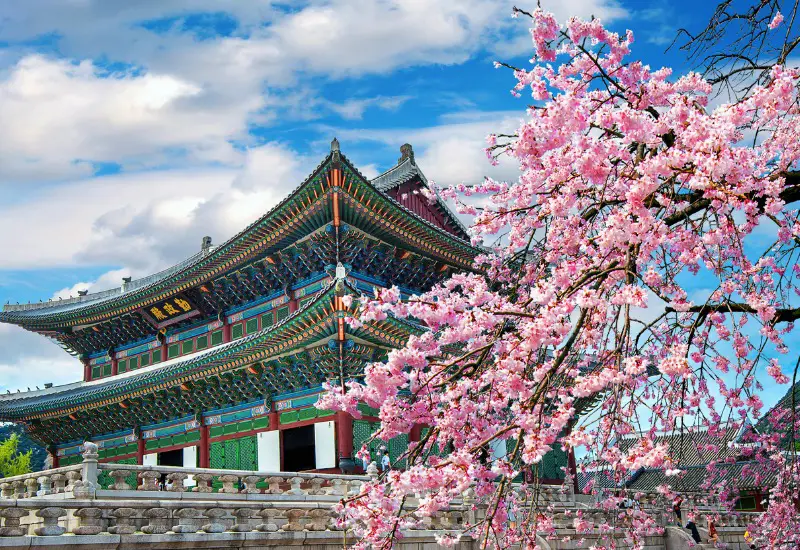 This fun, fashionable, and dynamic city offers endless fun activities for solo female travelers!
From palatial hotels, traditional kimchi, and tasty noodle shops to ceramic galleries, Namsan Park, and the N Seoul Tower, you'll want to extend your adventure-filled stay indefinitely.
Safety Level: Very Good
Why I Love This Place:
Home of K-pop, K-beauty, and K-dramas
Hongdae is a youthful hub for Korean entertainment, art, and nightlife culture
Similar Posts :