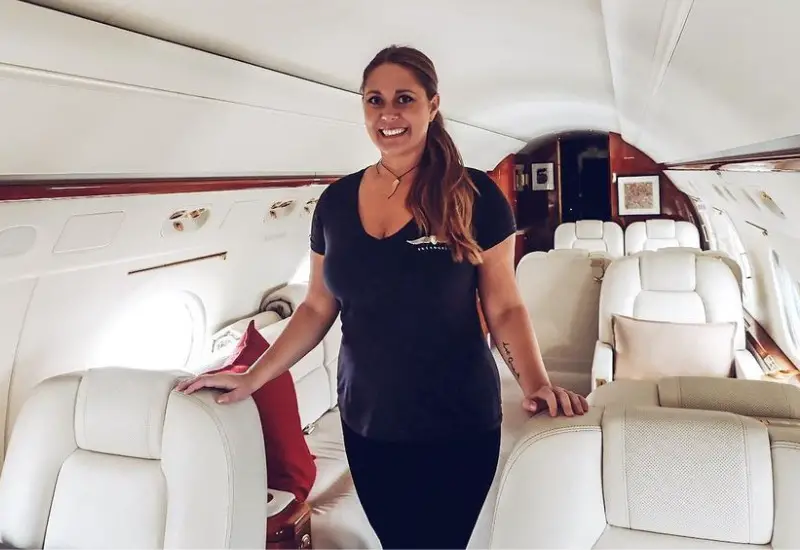 Working as a corporate flight attendant appears on the surface to be a very easy job.
Easy and glamorous.
Sorry, but while there may be glamor and excitement and great enjoyment, there's also a lot of hard work going on behind the scenes.
To make sure clients enjoy the flight, whether it's a business or leisure trip, the corporate flight attendant has to be at the very top of their game.
Each flight is a challenge, and it's important for you to think of your passengers as guests that are visiting your home. And we all pay special attention to our guests, don't we?
In this article, we'll take a look at what a day in the life of a corporate flight attendant really looks like.
An overview of what a corporate flight attendant does on a normal day
Normal day?
Sorry, but in our world, there is no such thing.
Every day is completely different from every other day.
But, that being said, I'll do my best to describe what a 'typical' day might look like and what skills and attitudes you need to use to get through it.
So let's roll up our sleeves and get started!
Let's start with the calls, calls that can happen anywhere at any time.
But, thankfully, not so much on your days off, you will mostly be called when you are on standby –  a day on which you are contactable and available in case of a last-minute flight.
However, this shouldn't prevent you from leading a normal life: hanging out, going to the gym, grocery shopping… just make sure that you are close enough to be ready to go at any moment.
Okay, so, let's say that they call you and tell you that you're flying in a couple of days.
The first thing you need to do is to write down all the relevant information. That's why on these standby days, it's a good idea to always carry a pen and a notebook.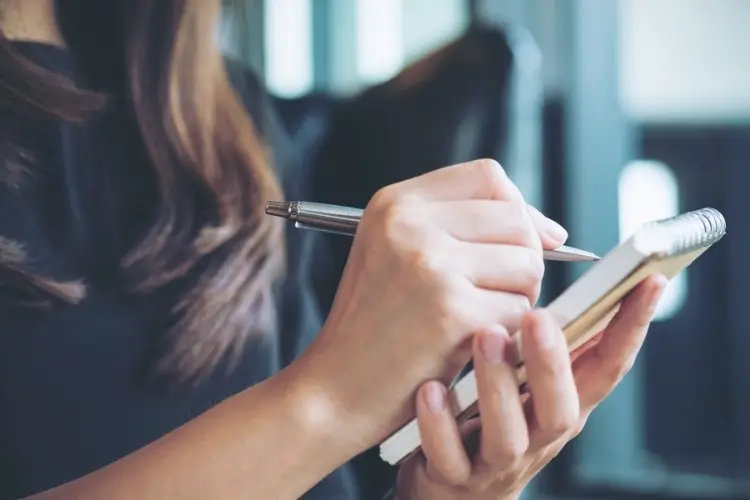 Once you have jotted down all the info, immediately process all the tasks that you will need to complete in order to prepare for your flight.
Work mode ON!
Your Pre-flight preparation
The phone call will usually be followed up with an email stating all the relevant information you need for the incoming flight: Date, time, destination, number of passengers, return date, catering preferences and specific requirements.
If the guest is a frequent passenger, you will also receive his or her profile, also by email.
Their likes and dislikes, food preferences, allergies, newspaper, movies and any amenities of their choice will be recorded on the profile.
This makes the preparation process much smoother for you.
Now, armed with all this information, let's talk about what you need to do.
One of the key ingredients for the success of any flight is the catering.
I highlight that a little because if it goes wrong, it can go badly wrong.
That's why, once you decide where and what you want to order, you should book the catering as soon as possible.
The company you use may well need a few days to provide you with all the catering services you have specified.
Once that is done and secured, you need to arrange all the other details, such as snacks and flowers to be delivered to the aircraft on the day of departure.
If you are expecting kids onboard, you may want or need to purchase some toys or coloring books to keep them entertained during the flight.
If the passengers are traveling with pets, it's a good idea to get treats for them, (the pets, I mean, not the people!)
Go the extra mile and try to find out if the passengers are celebrating something special: a honeymoon, a birthday or an anniversary and order a customized cake or balloons.
It's small details and touches like this that create a successful flight experience for your guests
Once all the catering and amenities are set, I recommend that you put a reminder on your phone for the evening before the flight to check on your orders and delivery times and make generally sure everything is going as planned.
Sometimes the items you ordered aren't available and it's better to find out earlier so that you can find an alternative.
It's an old saying, but a great one to remember as a flight attendant in the corporate sector: proper planning prevents poor performance.
Getting ready for work – packing
Do this the night before if you can, just to make sure that your uniform is properly cleaned and pressed and that you have all the personal items you need.
Don't forget to go through your work handbag to make sure you have all your documents, passports, visas, vaccination certificates, medical insurance and airport ID.
When it comes to packing, every flight attendant has a different method and list of essentials that they bring to every single flight, no matter the destination.
For example, here is what I pack:
Pair of black leggings
A white oversize blouse
A pair of flip flops
A light jacket: denim, trench style or similar
A pair of jeans
Few basic t-shirts
A light jumper
A light puffer jacket – depending on the destination
A pair of comfortable high heels
A pashmina or scarf. This can be very handy in locations where you are required to cover your shoulders or head for cultural reasons
A pair of comfortable sneakers
A basic dress for dressing up or down depending on the occasion
Pajamas
Fluffy socks
Swimwear
Headset. Good to have if you are flying back as a passenger in a commercial flight. There is nothing worse than noise when you are trying to sleep, even though you are used to it
Toiletry bag
Mini first aid kid
These items are all must-haves, very versatile and can be used on all occasions.
TIP:

My advice is to never take them out of your luggage. Imagine that you've planned a hike with the crew and you forgot your gym trainers? No problem, you can use the sneakers that you always carry.

Same goes with the black dress. If you are going out to a fancy restaurant, you'll have something to wear.
A thorough packing checklist is also a must, as the last thing you want is to forget something.
You can tick items off your packing list as you go and then run a second list with other items that you need depending on the destination.
It's a great idea to organize everything into travel pouches day, night, gym etc.
I would also encourage you to pack your own first aid kit, it can literally be a lifesaver in case of medical emergencies. You never know if you will travel to remote destinations or developing countries with no pharmacies or hospitals nearby.
I remember once in Africa I had the worst lip sunburn of my life. The sore was so big it covered half of my bottom lip. I had no medicines with me and there were no pharmacies around. Terrible experience!
Since that day I ALWAYS travel with tablets for cold sores and patches.
Note: Choose the items that fit your needs, but never forget a mosquito repellent, sunscreen and a multi adaptor.
On board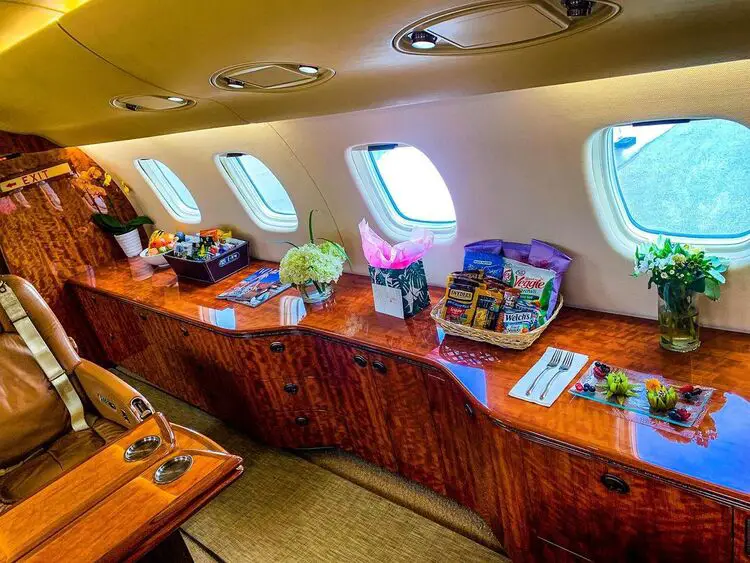 Try to check-in two hours before your flight.
Better be early than late.
This may be obvious to most people — but some don't realize that showing up late can throw off your entire day and there's nothing worse than starting your day stressed.
Traffic jams, your car breaking down on the way to work, a last-minute spillage on your uniform, these are all inconveniences that can cause you to arrive late, that's why I always like to be at least 30 minutes early, if not more.
Next, clock in and go straight to the aircraft where you will receive your catering order and flowers.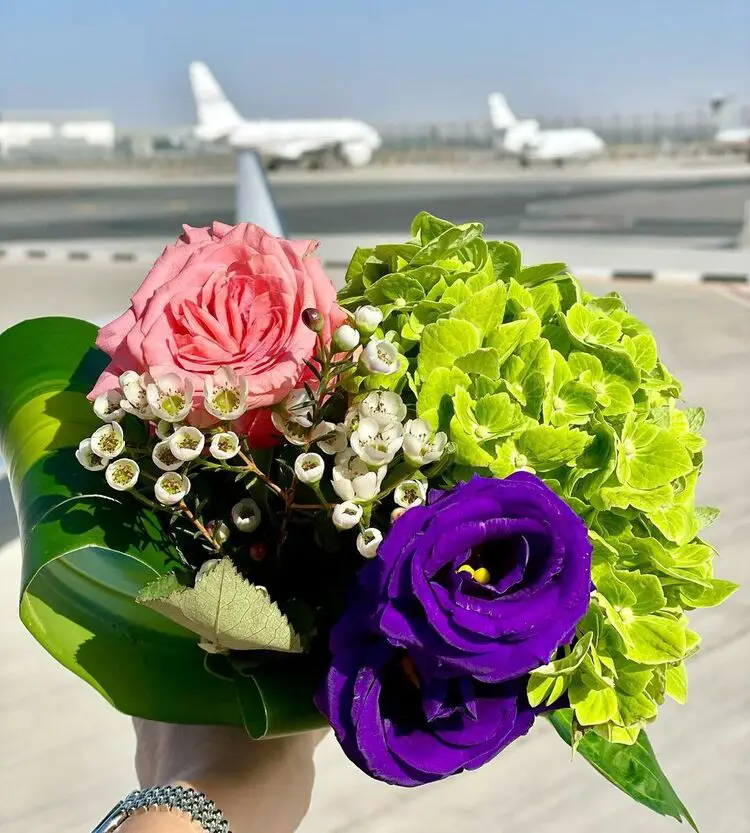 Before checking the catering order, the first must-do in your routine are the safety and emergency equipment checks, you need to make sure they are up to standard.
Then yes, you can proceed to check that the catering is in order and according to your requirements.
Turn on the oven and coffee machine to make sure they work.
This is a small detail that can easily be overlooked.
Once all the service is prepared and ready to be heated and presented, you should set up the cabin.
Place cushions on the seats, check that all surfaces are cleaned and polished, and do whatever is needed to make sure they all are.
Now, the flight crew boards the aircraft, so it's time to greet them and maybe offer them something to eat and drink and get the flight deck ready with refreshments.
Briefing
Right after this, you will probably receive a briefing from the Pilot in Command (PIC) with the relevant flight information: flight time, weather on route, emergency procedures etc.
Last details: spray a bit of air freshener and place out the amenities for the guests.
Lastly, make sure the cabin has appropriate lighting and temperature.
Run through your checklist and make sure all tasks have been completed.
Then retouch your hair and makeup and you're ready to welcome your guests!
During the flight
When greeting your boarding guests, make sure you smile and genuinely appear friendly.
Take their jackets or coats and help them with setting their luggage in the correct place.
At this point, I like to give them a few minutes to sit down and make themselves comfortable, just a period of settling in.
If you are a flight attendant in an aircraft with 19 passengers or less, the space is very limited. So it's very important to be aware of the environment around you, to give personal space to the guests but still remain in eyesight in case they need something. 
Once the guests are settled, introduce yourself and talk to them a little.
You can now offer the latest editions of newspapers and magazines from all over the world and a refreshment towel.
Then ask them when they would like to eat and sleep.
After takeoff, we usually proceed with the service as agreed, and check the pilots at least every 20 minutes to ensure their health and safety.
Treat them just as you treat your passengers.
Prior to landing, all trays and rubbish must be collected and secured, all hot liquids must be disposed of and everything must be tidied and cleaned up as much as possible.
Post flight duties
Once landed, passengers leave the aircraft, but your shift is not over.
As they say, the job's not done until the work is all finished.
You have to do an after landing check for anything left behind and you will have to clean and polish all the surfaces, vacuum the cabin, restock the galley area, clean the lavatory, prepare stuff to take to the hotel or catering unit if any, and prepare the laundry to be washed at the destination, things such as kitchen towels or duvets.
TIP:

It's a good idea to always have chocolates, mints, chews, etc. readily available. But be aware that if the weather conditions aren't right, they may have to be offloaded. Lastly, it's mandatory to complete a report about the flight. But this is something that you can do at the hotel.
Layover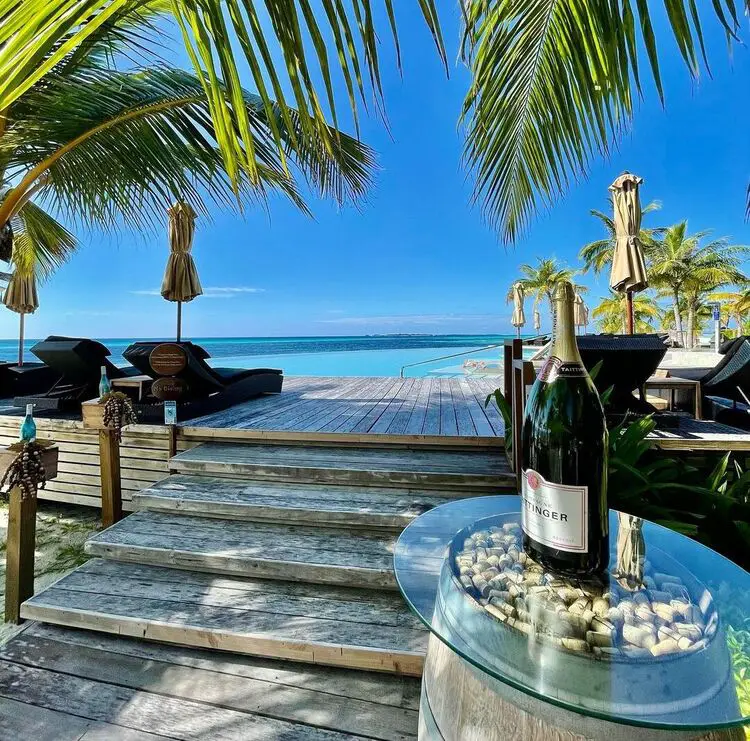 All done! Finally, you're at the hotel!
If you are lucky, you will have a few days to enjoy yourself.
Immerse in the local culture, go sightseeing, go on some excursions or simply enjoy doing some shopping.
Maybe meet some friends or family at your destination, and catch up with them?
It's your time, make the most of it.
If the layover is short, you may just want to rest, chill and unwind to prepare yourself for your next leg.
Why not treat yourself to a little bit of pampering at the spa after the flight?
Some hotels have crew discounts and your legs will surely thank you for thinking about them and looking after them!
Conclusion
As you can see, there is a lot going on behind the scenes and the shifts are not limited just to when the passengers are on board, there is a lot of work before and after.
But if it is done well and your guests are all very pleased, the feeling of satisfaction will be tremendous and a reward in itself. After all, making people happy makes us happy too!
Happy flying!
Similar Posts: