Some flight attendant uniforms are not only beautiful but so iconic that they can be identified with the corresponding airlines right away.
This is a personal evaluation of which airline has the best flight attendant uniform based on comfort, recognition (easily identifiable), style, and cultural representation.
#13 SkyUp Airlines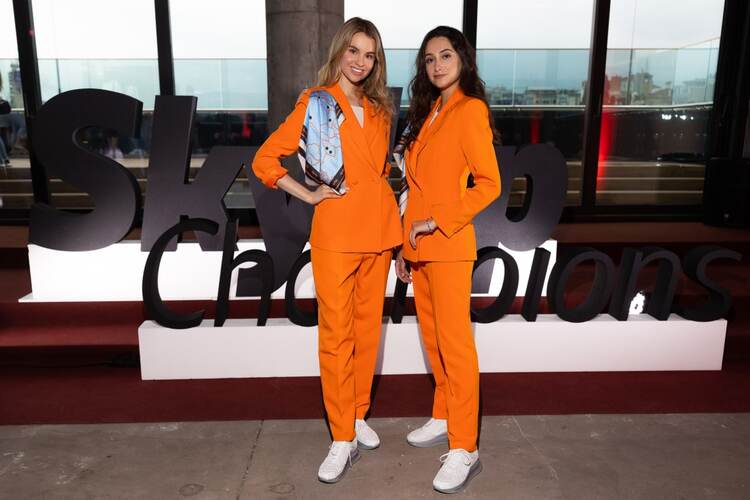 During my research looking at different airline uniforms, I stumbled onto this… flight attendants wearing Nike Air Max sneakers as part of their uniforms!
My mind is blown away.
A low-cost carrier based in Ukraine, they made news when they revealed their new uniforms consisting of orange pantsuits and white sneakers.
Bright orange is a hard color to wear and pantsuits does nothing for cultural representation so it ranked low on my list, but the absolute TRUTH about the comfort of sneakers cannot be denied.
It won't become a mainline flight attendant look anytime soon, but it does deserve a mention on this list.
#12 Royal Brunei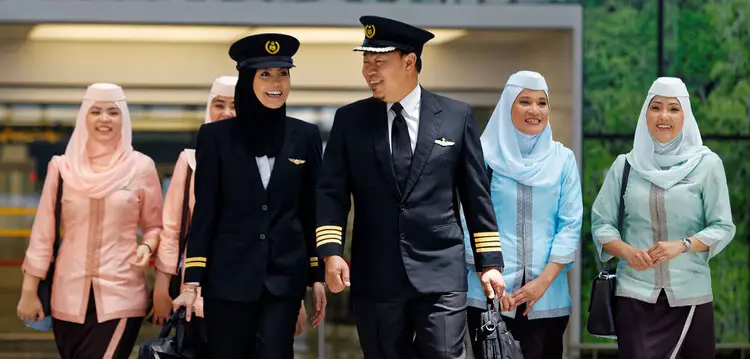 As an Islamic state, I can imagine it being hard to look good while being covered from head to toe, or in this case, from every hair strand to toe.
However, I think they did a very good job adhering to their modesty codes while bringing their cultural colors and style into their uniforms.
#11 Qantas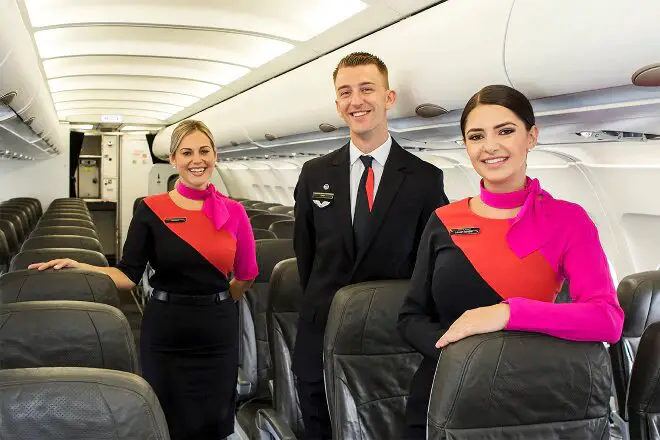 There is a great divide when discussing Qantas uniform.
You either love it or hate it.  I'm not a big fan of the ruby red or fuchsia or the combination of the two together, but it is widely recognizable.
#10 American Airlines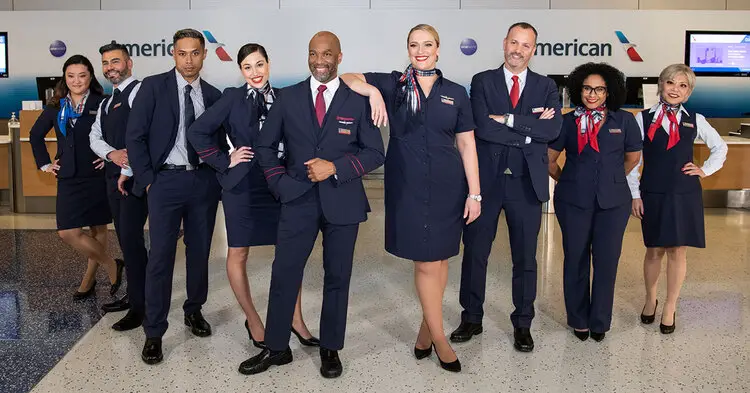 Most Western carriers didn't rank so well in the cultural representation category because formal suits don't represent any culture but modernization.
However, they all ranked higher in the comfort category.
They have the most uniform options available, such as dresses, skirts, blouses, vests, and etcetera, and it is meant to fit a more variety of body types.
American Airlines especially had to spend millions of dollars and seriously invest in their uniforms because they dealt with a major fiasco regarding their new uniforms.
When the flight attendants wore the new uniforms that rolled out after over two decades, many began to break out in hives, have respiratory problems, or worse.
Now, they are able to choose from between two different types of textiles, wool-blend or synthetic, that are both STANDARD 100 certified by OEKO-TEX.
#9 Alaska Airlines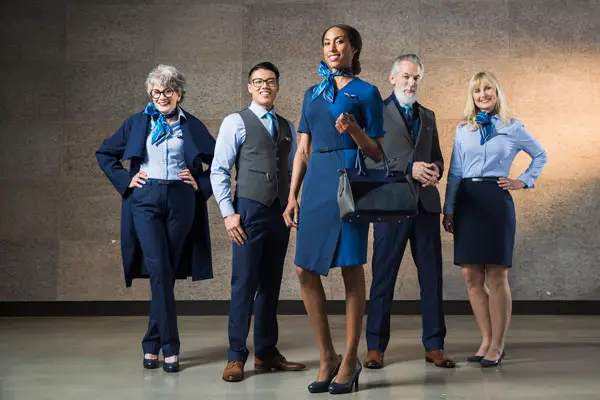 I am a big fan of how the uniform design incorporates all the colors of the airline including lime green.
The contrasting color that cut through the uniform is sleek and modern.
It's also a breath of fresh air away from dark-toned uniforms.
#8 Malaysia Airlines
I am a sucker for traditional wear uniforms.
When traveling internationally, the inside of a flight cabin can be a place where many can first encounter a country's culture; the flight attendants, meal options, language exposure, and more.
It's where their journey starts and ends and being able to be greeted and saying farewell to these beautiful images is a treat.
#7 Delta Airlines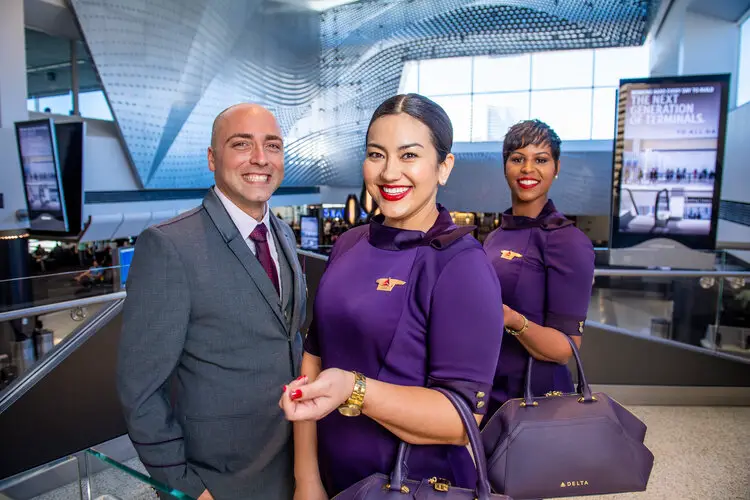 Delta Airlines' uniforms ranked the highest among US carriers.
I adore the dress neckline that is feminine and stylish.
The US carriers have a bigger challenge designing uniforms that look great for everyone because their employees consist of individuals from many different backgrounds (other airlines do too, Emirates hire from around the world, but either they still have weight/appearance regulations or the proportion of minority representation is smaller).
These uniforms are made to look great from the most petite Asians to curvaceous mamas while being comfortable.
#6 Hainan Airlines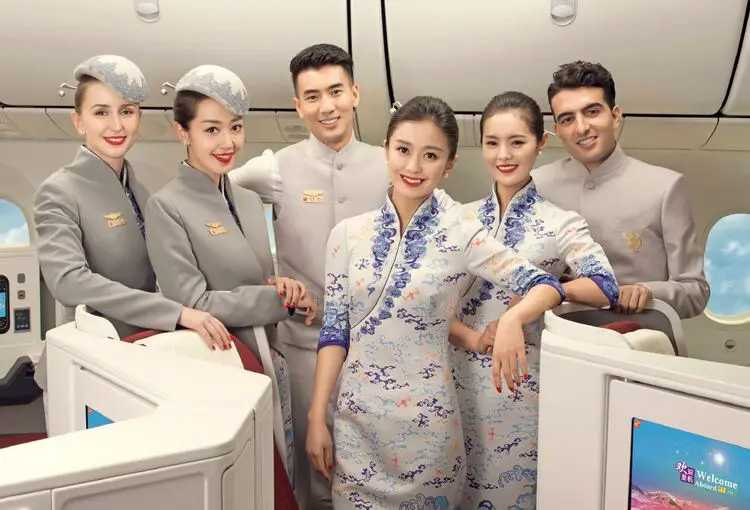 I have to admit, it is an absolutely beautiful uniform.
It would be the top ranking uniform just on design.
However, the question of functionality and comfort has to be questioned.  The traditional Chinese outfit 'Cheongsam' allows for one and only one body type: thin.
It is so form-fitting that the functions of a flight attendant seem impossible.
Also, can you imagine the state of the uniform after meal service (even with the apron!)?
#5 Air France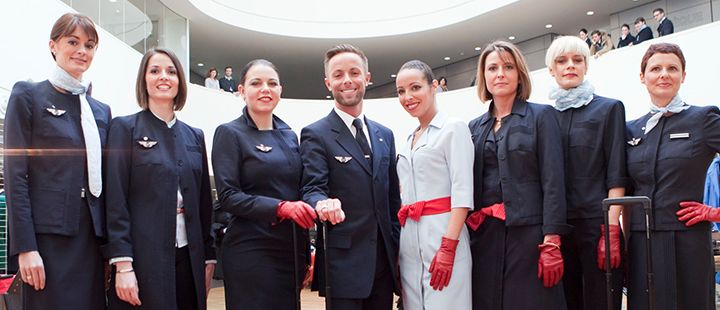 It's like a statement from the fashion capital of the world: simple, elegant, and timeless.
#4 Singapore Airlines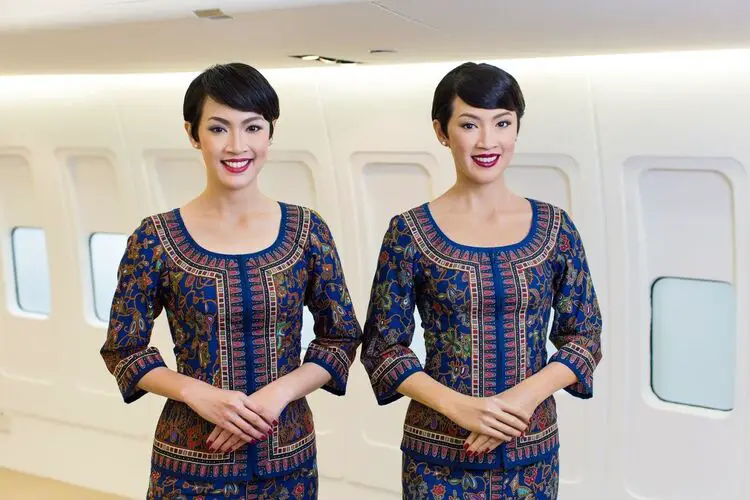 Singapore Airlines is another airline that is infamous for their flight attendant uniform.
Though many of the Southeast Asian carriers wear 'kebaya,' traditional upper garment of the area including Indonesia, Malaysia, and Brunei, as their uniform, Singapore Airlines has maintained their fabric print since 1972.
Though the outfit is tight-fitting and impossible to breathe in, it would be nice to wear open toe sandals after a long flight (minus the odor)​😅​
#3 Emirates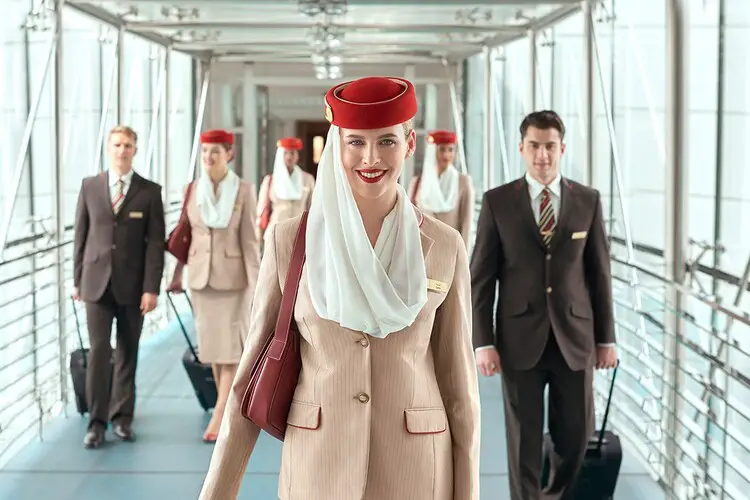 No uniform list is complete without Emirates.
Despite being a formal suit, it is one of the most well recognized flight attendant uniforms in the world.
Their red pillbox-style hat and white scarf, while beautiful and iconic, can't be the most comfortable item to have on during service or keep clean for that matter.
#2 Korean Air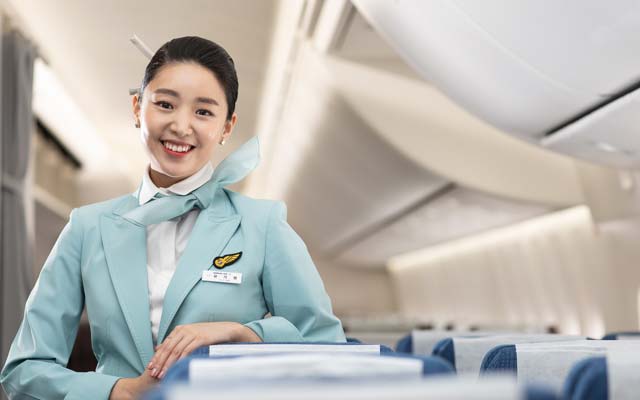 Unlike the other Asian carriers on this list, Korean Air has opted to not do traditional clothing and went with formal suits.
The decision to do so was well made because the Korean traditional clothes 'hanbok' dress flares out  and flows on the bottom and has wide arms that would be very inefficient to work inside an airplane.
Their distinctive hair accessories and their stiff scarf that are part of the uniform add style and recognition to their unique look.
#1 Vietnam Airlines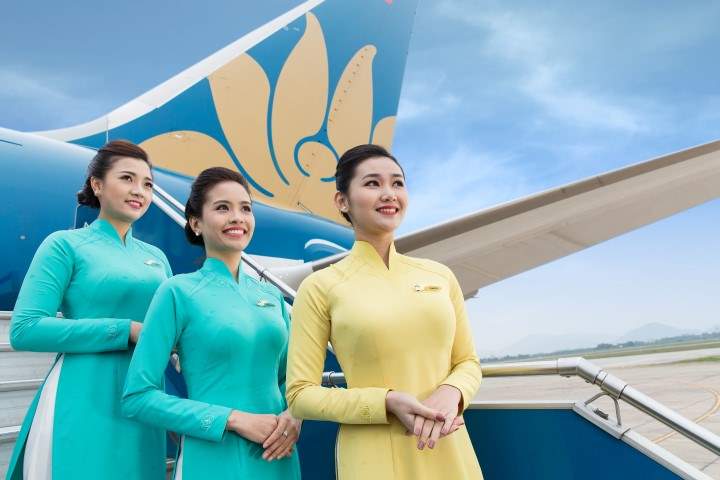 Vietnam Airlines uniform came out top as the best flight attendant uniform because it has a good balance between all four categories.
The traditional Vietnamese 'ao dai' dress makes the airlines immediately recognizable and represents their culture.
Even though it is very form-fitting, it ranked higher on the comfort category than other traditional clothing because it has pants.
Here are the 13 best airline uniforms based on 4 factors of my choosing with Vietnam Airlines coming out on top.  It doesn't matter which airline the uniforms represent; all of them are an object of envy and adoration of a lifestyle selected for the special at airports worldwide.
Similar Posts: