Jetsetting on your own is thrilling and self-empowering.
But don't worry if you're a first-timer.
I've done the research and rounded up the best locations in terms of safety, friendliness, and leisure opportunities.
Without further ado, here are my top USA destinations for female solo travel to fulfill your wanderlust. Hopefully it'll inspire you!
1. New York City, New York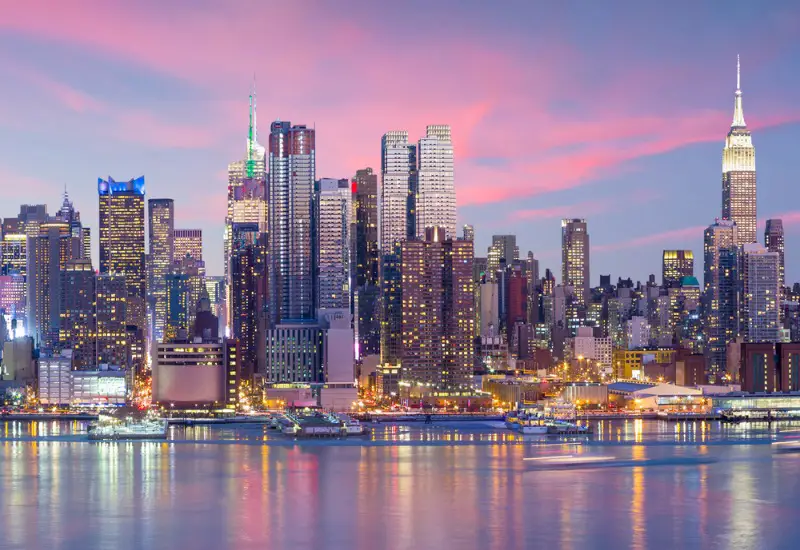 Ranked as one of the safest US places to live in, NYC beckons with big-city energy for the solo adventurer.
The vibrant nightlife will keep you partying until the wee hours. But before you embark on an epic pub crawl, treat yourself to guided food tours.
If you're up for some retail therapy, shop 'til you drop in the fashionable districts of SoHo and Fifth Avenue.
Why I Love This Place:
Iconic landmarks and sprawling urban oasis
Endless shopping options
Cultural diversity
2. Cambridge, Massachusetts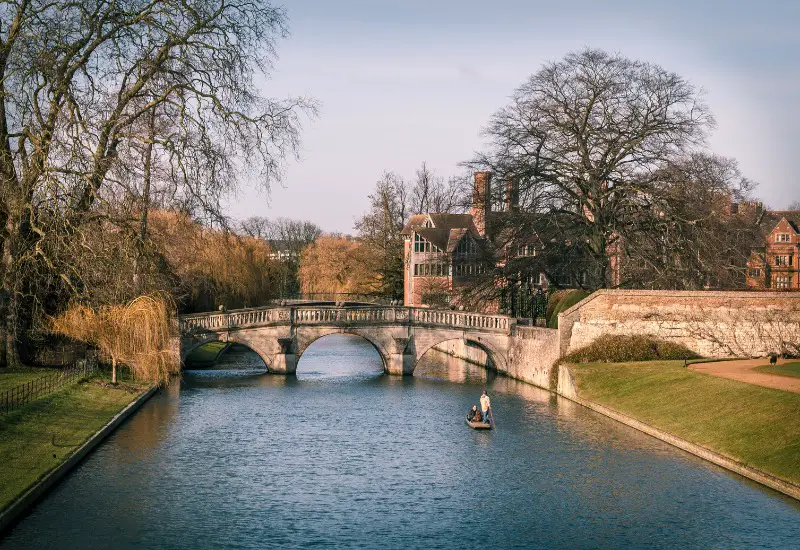 Home to Harvard and MIT, the college town is a dream destination for history buffs. Besides campus tours, it has countless museums, art galleries, and libraries.
To enjoy the scenic skyline, cruise down the Charles River on a boat or stroll the esplanade on foot.
For something more offbeat, spot public sculptures, walk a hidden labyrinth, or visit old garden cemeteries.
Why I Love This Place:
Rich historical sites
Museums left and right
Quaint neighborhoods
3. Phoenix, Arizona
What's a city girl who loves the great outdoors to do?
The answer is simple—book a solo trip to Phoenix! Here, you can explore geological wonders and vast wilderness while basking in the desert sun.
Trails lead to tranquil fishing lagoons, sandstone formations, and mountain summits with 360-degree views of The Valley.
Other famous stops include Goldfield Ghost Town, Butterfly Wonderland, Old Town Scottsdale, and Taliesin West House.
Why I Love This Place:
Breathtaking desert landscapes
Fat bike tours
Steamboat cruise
4. San Francisco, California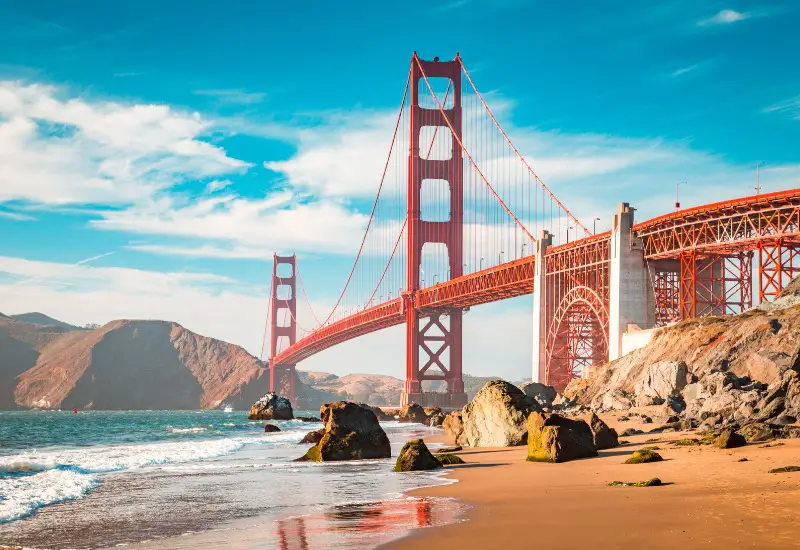 Bay City has it all for a woman flying solo.
The Golden Gate Park, Painted Ladies, Academy of Sciences, de Young Museum, and SFMOMA should fill your camera rolls with mementos.
There's more: an island prison tour, a speakeasy disguised as a library, church-turned-roller-disco, cable car rides, and world-class pizza.
Why I Love This Place:
Instagrammable cafes
Colorful street art
Free admission days to museums and parks
5. Honolulu, Hawaii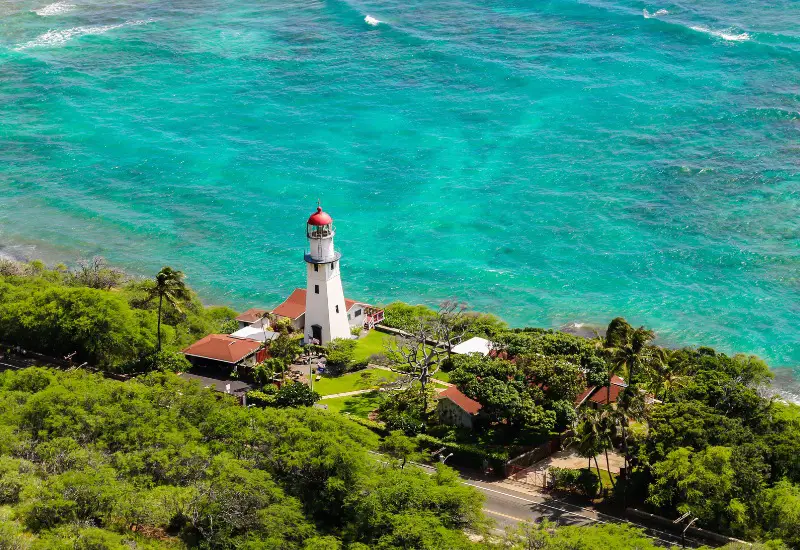 The Big Pineapple tops MoneyGeek's list of safest large cities in 2023.
Nestled on Waikiki Beach, the coastal city has an infectious Aloha spirit and views for miles.
A trolley circles the island to take you to sandy beaches and rugged landmarks for a few dollars.
Or, you can take the red line to get to museums or the historical Iolane Palace.
Why I Love This Place:
Stunning vistas and pristine beaches
Miles of hiking trails
World-class surfing and diving sites
6. Seattle, Washington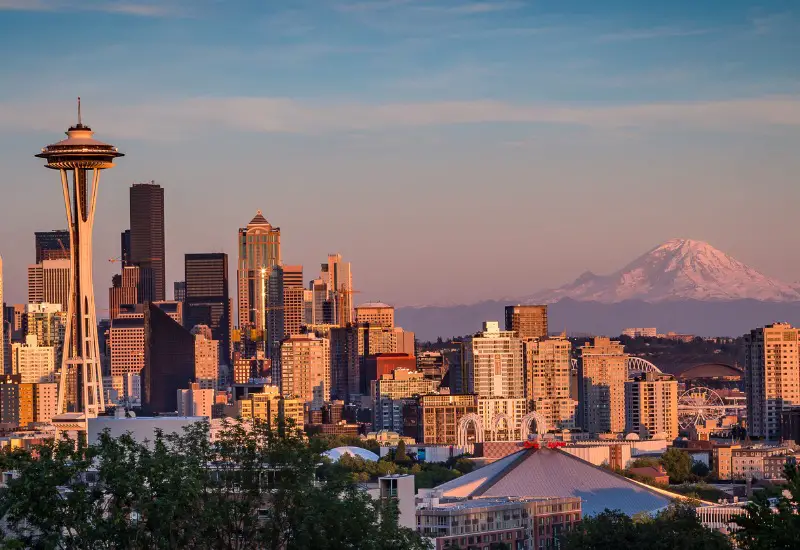 Seattle is the birthplace of grunge rock, Starbucks, and latte art.
And with a thriving music and coffee culture, Seattle is a perfect destination to enjoy your own company.
The Pike Place Market can suck you in for hours, and it's a mixed bag of local fares and international cuisine.
Besides art houses, you can visit the Museum of Pop Culture and record your music at the Sound Lab.
Why I Love This Place:
Gorgeous waterfront
Coffee and food paradise
Live music
7. San Diego, California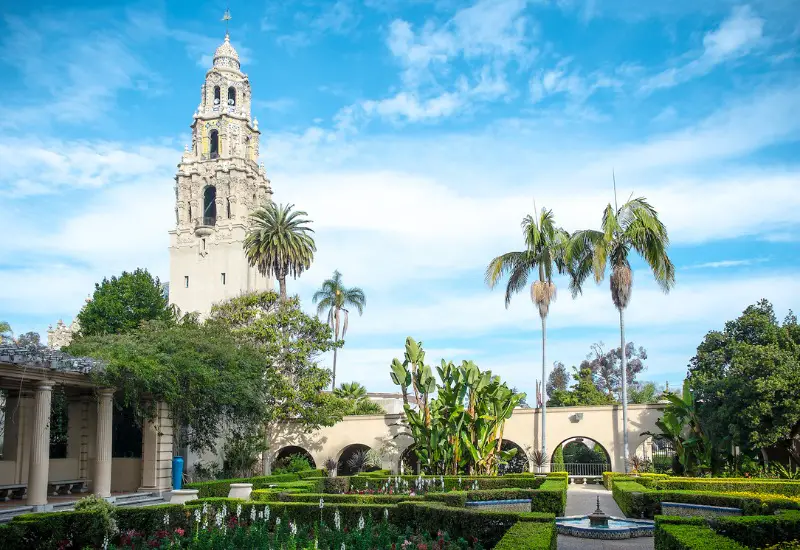 There's never a bad time for a San Diego getaway.
Wander through Old Town, sample handcrafted spirits, and get on a harbor cruise for a chance to sight dolphins.
Feel the shores of Pacific Beach beneath your feet and glide the calm waters of Mission Bay on a paddleboard.
To complete your tan, lace up your hiking boots for Torrey Pines State Park before hitting the waves of La Jolla Cove.
Why I Love This Place:
Pleasant year-round weather
Street food and artisanal crafts
Stunning beaches
8. Lake Willoughby, Vermont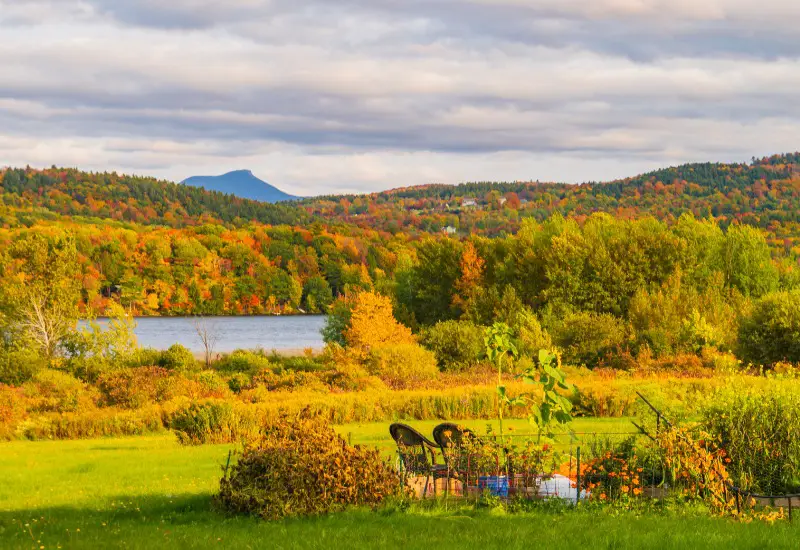 Lake Willoughby is a slice of heaven for the outdoorsy traveler.
Scenic trails for all skill levels point to stunning viewpoints overlooking glistening waters and surrounding mountains.
For a more laid-back experience, relax by the lake's edge and wait for the sunset.
And when the night falls, witness the Vermont skies turn into a starry spectacle.
Why I Love This Place:
Crystal-clear lakes and sweeping mountain views
Wildlife spotting and water activities
Nature trails and camping grounds
9. Huntsville, Alabama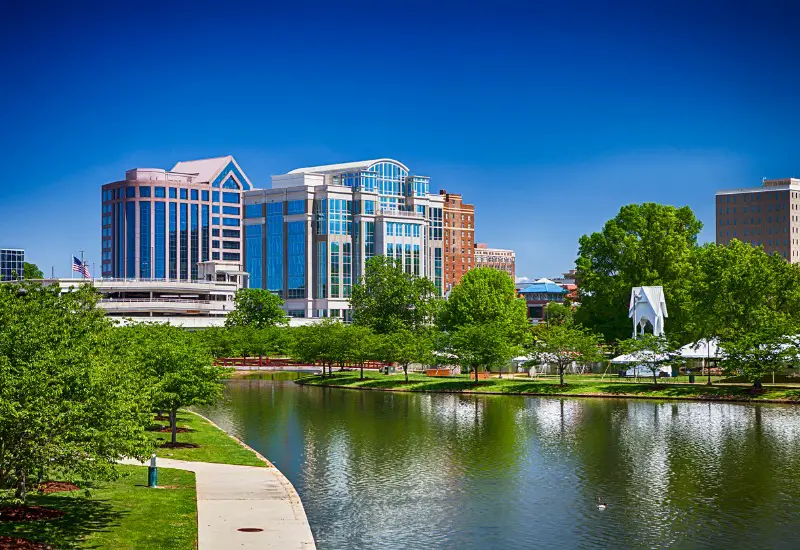 If you love STEM, Huntsville is right up your alley.
Get the thrill of a lifetime by walking under gigantic rockets and trying the simulated space mission at the US Space and Rocket Center.
Then, head downtown for a quick bite at Bridge Street Town Center.
For a dose of culture, Lowe Mill Arts and Entertainment has art galleries, studios, workshops, and hundreds of artists.
Why I Love This Place:
Warm Southern hospitality
Space and tech exhibits
Ghost walks, greenways, and park trails
10. Charleston, South Carolina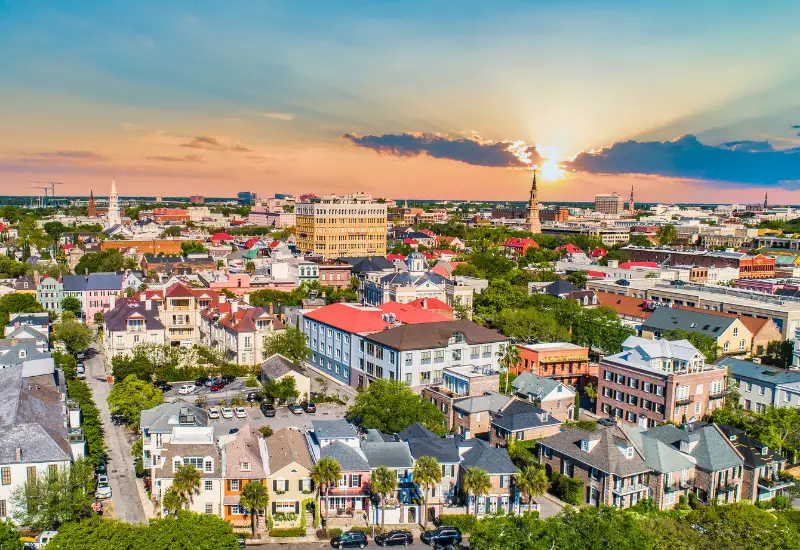 For solo travelers looking to relish the small things, Charleston is a dream.
The Battery, Magnolia Plantation, Rainbow Row, and Drayton Hall offer glimpses of the port city's rich past.
At the Charleston City Market, you'll discover Gullah art, storytelling, and music.
And don't leave without trying some Lowcountry cuisine!
Why I Love This Place:
Charming historic district
Soul-soothing garden tours
Local crafts and fine art galleries
11. Chicago, Illinois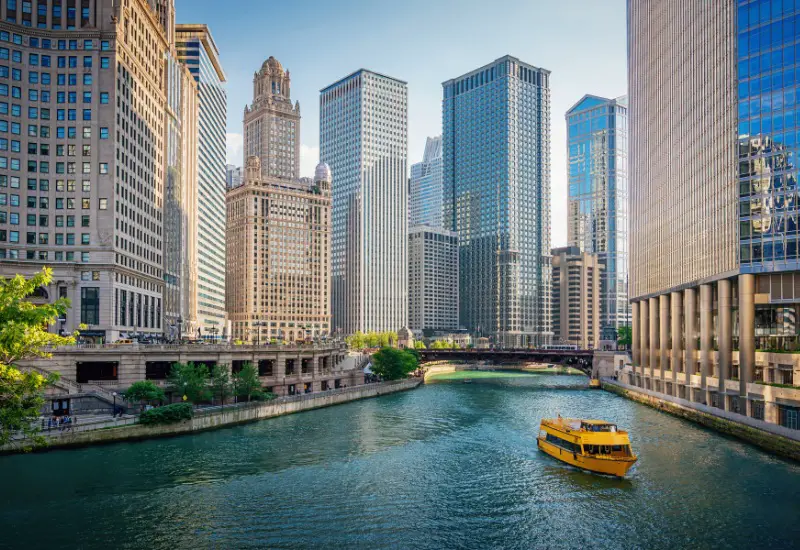 Sports entertainment, carnival rides, impressive sculptures, and gorgeous gardens—Chicago has something to satisfy every curiosity.
The Magnificent Mile is a shopper's mecca and home to the Wrigley Building and John Hancock Center.
If you're lucky, you'll find a pizzeria or hotdog stand right around the corner. The Windy City is world-renowned for deep-dish pizza and Chicago hotdogs.
Why I Love This Place:
Deep-dish pizza
Stunning architecture
Lakefront adventures
12. Washington, DC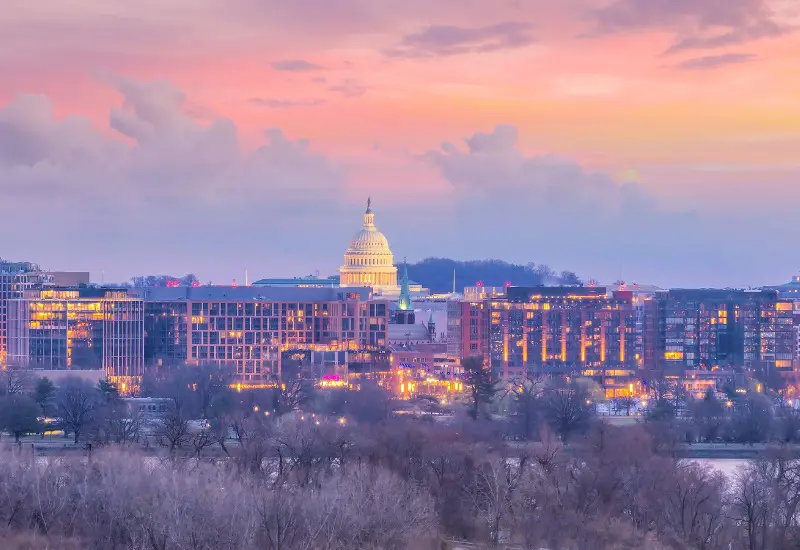 Sightseeing in DC won't break the bank. You can explore the city on free walking excursions and visit iconic landmarks, like the Lincoln Memorial and Smithsonian museums.
During springtime, the cherry blossom season is truly magical!
Of course, no trip to the US capital would be complete without an educational tour of the White House and Capitol Building.
Once you've soaked in history and culture, head to one of the city's food markets for a chow.
Why I Love This Place:
Nighttime tours and pub crawls
Cherry blossom festival
Historical landmarks and museums
13. Portland, Oregon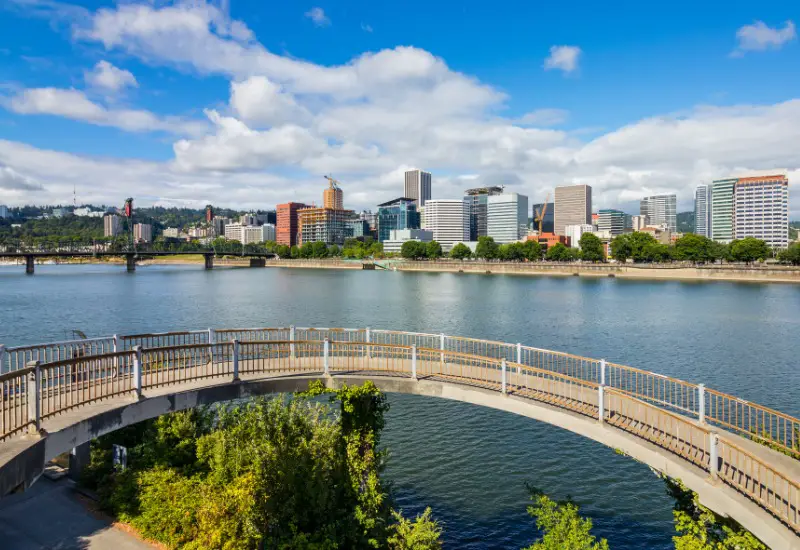 Portland's laidback vibe and moody weather are the perfect backdrop for solo time and self-reflection.
Rose City is a paradise for introverts and caffeine addicts. With dozens of local drips every few blocks, P-Town will keep you eternally buzzed.
Also, exploring the city by bike is a cinch, with bike-sharing and dedicated cycling lanes.
And Portland drivers are way too kind. You might want to adopt local etiquette when wandering the area in your rental car.
Why I Love This Place:
Bike-friendly city
Miles-long scenic drives
Indie shops and food parks everywhere
14. Salt Lake City, Utah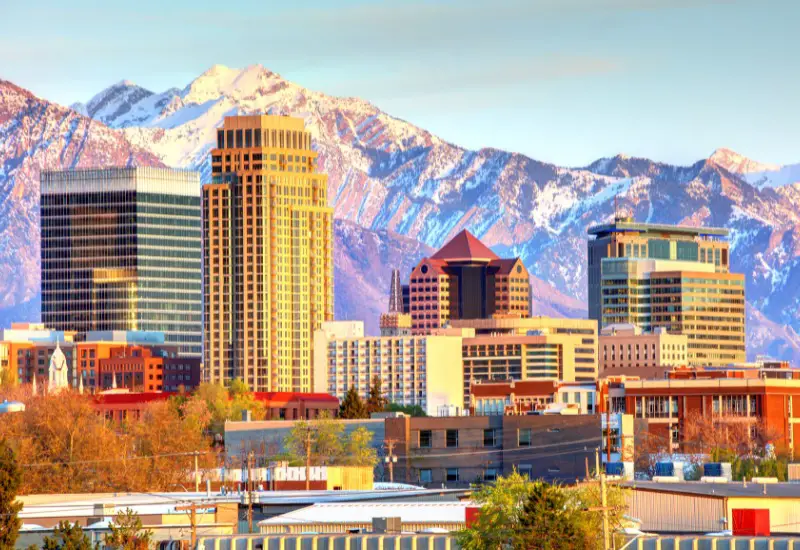 With a mix of cultural attractions and outdoor adventures, Salt Lake City is fantastic for solo travelers.
Start your journey at Temple Square, the spiritual heart of the city. Then, take a hike in nearby canyons, like Millcreek and Little Cottonwood.
If you visit in winter, Park City Mountain, Snowbird, and Brighton are top-notch ski resorts.
Why I Love This Place:
Well-preserved history
Various outdoor recreations
Idyllic small-town vibe
15. Stamford, Connecticut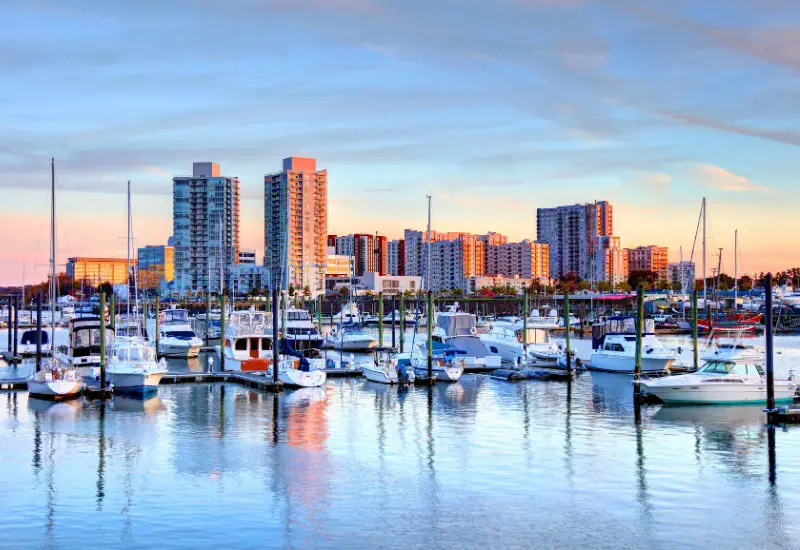 A well-connected public transport makes getting around Stamford a breeze. You can hop on and off to check out all the sights.
Make sure to swing by the Stamford Arts Center and catch a show at the Palace Theater.
Oh, and take a relaxing walk along Harbor Point Boardwalk.
Feeling active? Chelsea Piers is crawling with indoor sports, like ice skating and rock climbing.
Why I Love This Place:
Arts and cultural attractions
Expansive nature parks and diverse wildlife
Vibrant art scene
16. Edison, New Jersey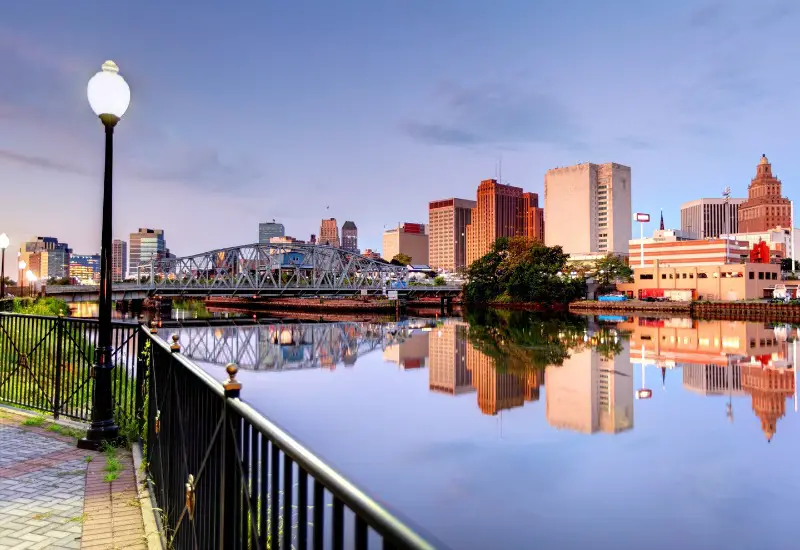 Right in the heart of New Jersey, Edison is a culturally diverse suburb and commuter hub that feeds the NYC metro.
There's tons to love about Edison: live music, artisanal beer, and great food.
Besides the "Light Dispelling Darkness" fountain, Roosevelt Park has a lake, picnic groves, tennis courts, and an amphitheater.
Why I Love This Place:
Variety of dining and shopping options
Acres of green spaces to visit
Friendly locals
17. New Orleans, Louisiana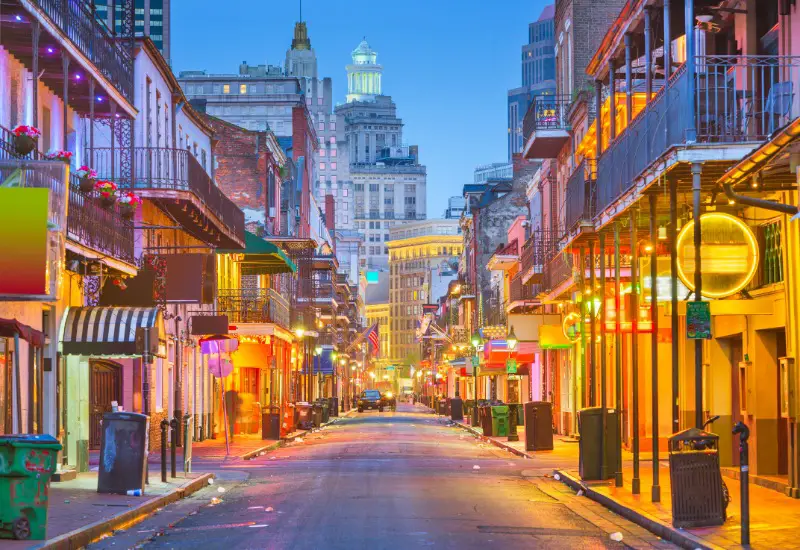 There's no room for boredom in the Big Easy.
For one, Bourbon Street is buzzing with jazz music and nightlife. There's the Swamp Tour for a close encounter with Louisiana's wildlife.
Want to learn how to cook gumbo and jambalaya while listening to local folklore? Attend a class at the School of Cooking.
And don't forget to snap pictures of the wrought-iron balconies in the French Quarter for your Instagram feed.
Why I Love This Place:
Delicious Creole and Cajun cuisine
Lively festivities and curbside parties
Unique architecture and colorful neighborhoods
18. Sedona, Arizona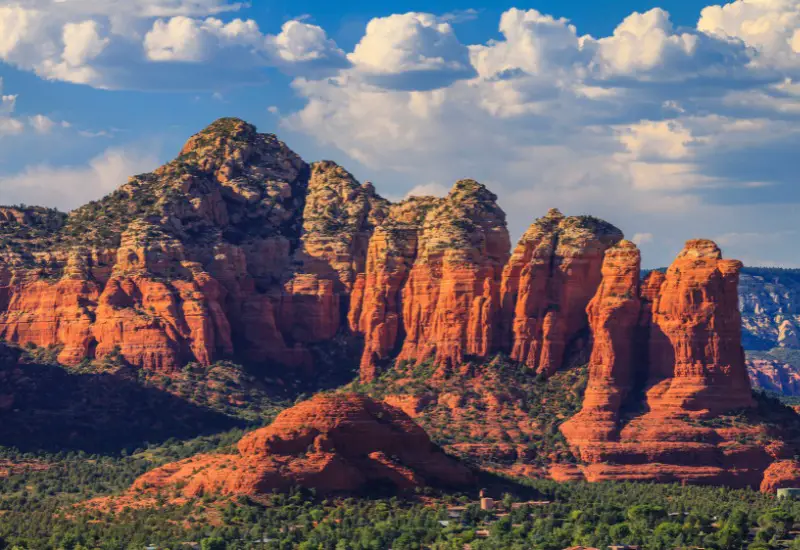 Swirling in vortex energy, Sedona is a haven for healing spas and wellness treatments. The crystal sound bowl meditation is pure bliss.
After getting your chakra realigned, take a soothing dip in hot springs or hit the rocky terrains in a Pink Jeep.
And if you want to witness the Milky Way in its splendor, plan your solo trip around the new moon.
Why I Love This Place:
Majestic red rock formations
Spectacular sunsets and star-filled skies
Spa and wellness haven
19. Savannah, Georgia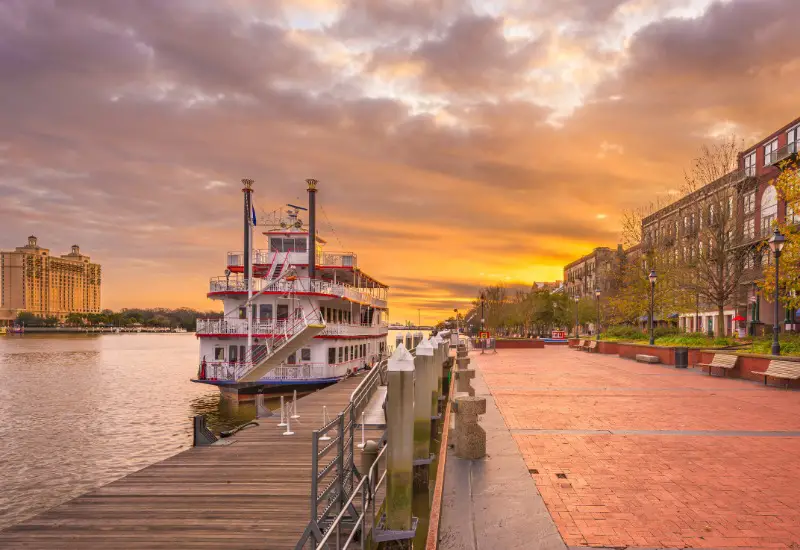 The Georgia city's 22 squares are ideal for peaceful walks and photo shoots. Moss-draped trees, horse-drawn carriages, and rainbow-colored shutters—Savannah is pretty as a picture.
You can learn about the city's history through hilariously narrated daytime tours and spooky night strolls.
For some beach time, Tybee Island is just a short drive from Savannah.
Why I Love This Place:
Postcard-perfect streets
Elegant antebellum architecture
Diverse culinary offerings
20. Boulder, Colorado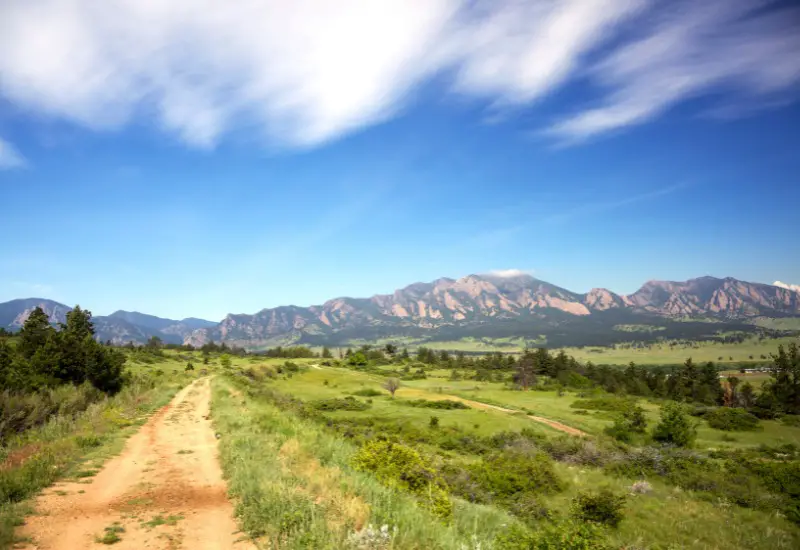 Sitting at the foothills of the Rockies, Boulder is a modern city with plenty of natural marvels.
The downtown is teeming with trendy shops, food parks, brewpubs, and street performers.
But it's Boulder's grand outdoors that truly dazzle. Skiing, mountain biking, and all sorts of adventure await thrill-seekers far and wide.
Why I Love This Place:
Youthful energy and bustling street scene
Lively cultural hub
Picturesque sceneries
21. Berkeley, California
College towns are some of the safest destinations for females on lone trips, and Berkeley is no exception.
If you're planning to visit, check out UC Berkeley's calendar of events. Something might pique your interest while you're in the city.
Look for film screenings, art exhibitions, and theater performances at local venues or on campus.
Why I Love This Place:
Beautiful UC Berkeley campus
Panoramic views of the Bay Area
Botanical and rose gardens
22. Bellevue, Washington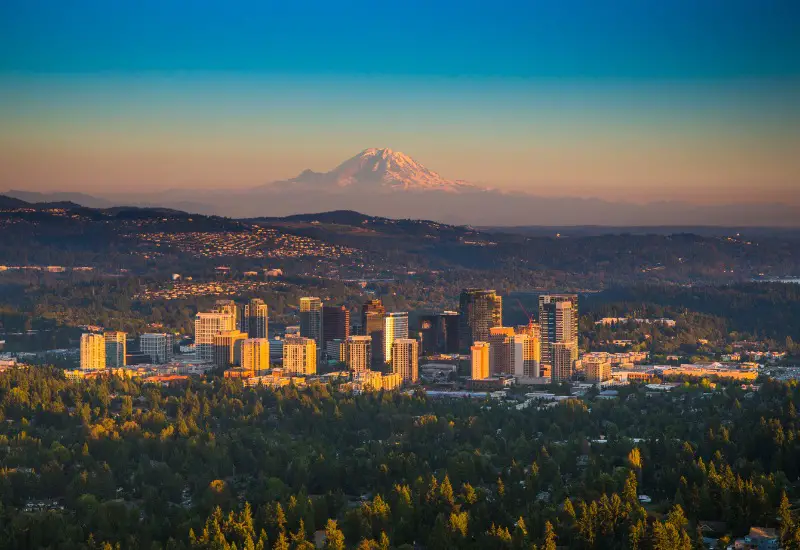 Bellevue isn't the typical tourist circuit, but it's got tons of activities to keep a solo traveler occupied.
It is a tech hub but has the most lavish greeneries. Downtown Park, Mercer Slough, and Bellevue Botanical Garden are only a few.
For some treetop adventure, the Bellevue Zip Tour is an absolute must-try.
And if you love wine, the city has plenty of wineries and tasting rooms.
Why I Love This Place:
Bellevue zip tours and outdoor adventures
Shopping haven
Lush nature parks
23. Austin, Texas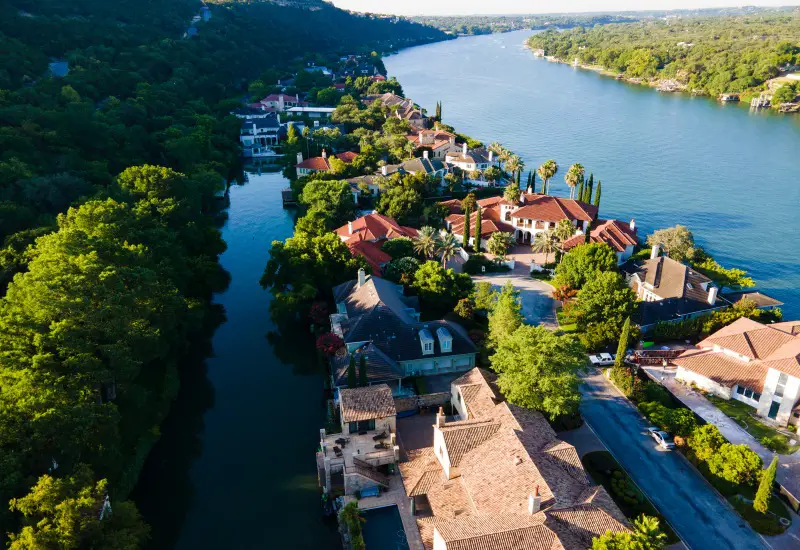 Get the full weird Austin experience with the nudist Hippie Hollow beach, all-year Christmas at Lala's Little Nuggets, and the Cathedral of Junk.
If you're feeling artsy, bring a spray can to Baylor Street and add graffiti to the walls.
Then, grab a blanket and settle in for free entertainment at Zilker Park.
Why I Love This Place:
Kitschy shops and hipster bars
Food trucks at every corner
Eclectic music scene
24. Portland, Maine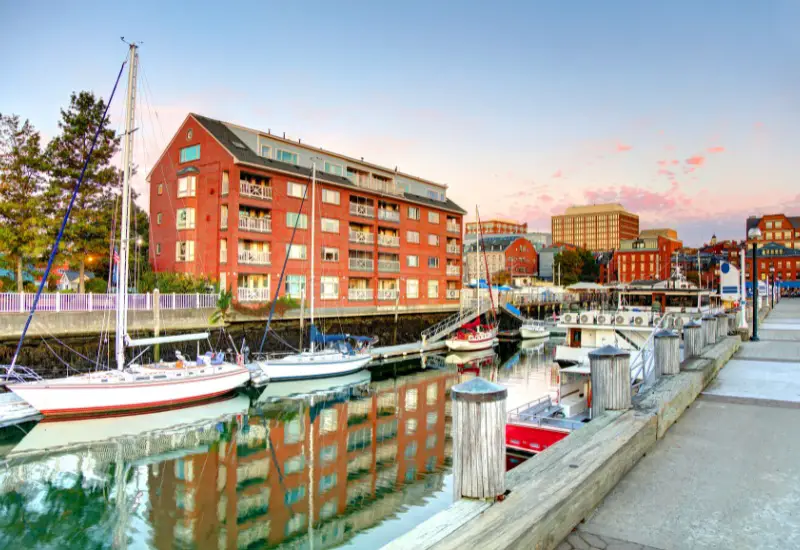 You'll find every reason to fall in love with Portland.
With beautiful lighthouses and opulent Victorian architecture, Portland is one elegant city.
It's one of the safest to live in the US, making it a secure destination for solo female travelers as well.
Treat yourself to the day's freshest catch at any waterfront restaurant or a cold pint at local breweries.
And don't miss the donut-tasting tour at Old Port!
Why I Love This Place:
Postcard-perfect coastlines and lighthouses
Thriving craft beer industry
Open-air entertainment and music festivals
25. Newport, Rhode Island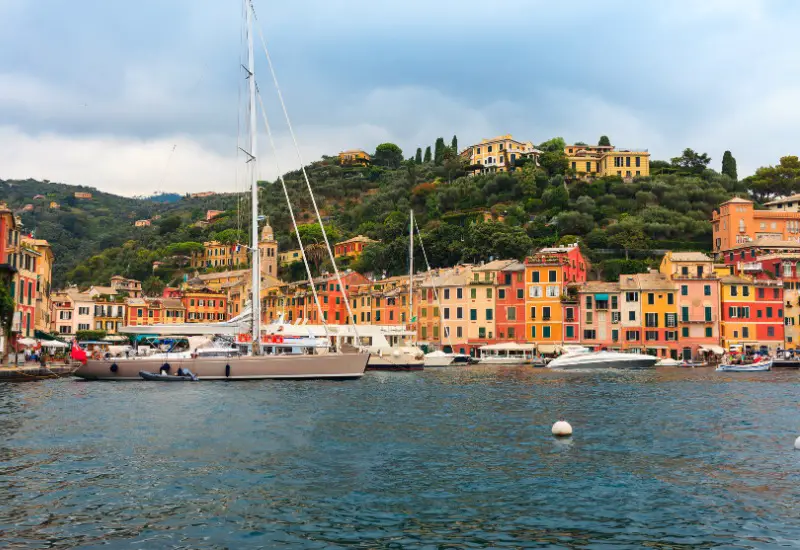 Fans of The Gilded Age should put Newport on top of their solo travel list.
The seaside resort town is all about glitz and glamour. The Breakers, Rosecliff, Marble House, and The Elms—see these estates on the HBO show up close.
Then, take sailing tours or watch regattas right at Ocean Live Park.
You can also try the cliff walk for splendid views of the ocean and the mansions along the way.
Why I Love This Place:
The mansions!
Self-guided cliff walks
Sailing events
Similar Posts :