You've done your homework on the 3 big Middle East airlines, the ones that you would really like to work for, but at the end of the day, you feel that you still don't have enough information to make up your mind. This is understandable, there is a lot to take in and it really is hard to know which one would be the best to work for as a cabin crew member.
In my experience, after flying several years for both Qatar Airways and Etihad, the right decision depends on what your priorities are.
There is no best, it just depends on what you want from the airline that you work for.
And this is where I can help.
So, based on my personal experiences and observations,  here is my perspective on all three airlines which will hopefully help you to come to a decision that suits you the best.
The company itself and the airline's rules
Every company has its own way of dealing with its employees.
However, Emirates and Etihad are known to be more relaxed in terms of letting their cabin crew carry on with their personal lives.
In the UAE, Emirates and Etihad allow visitors to stay until the early morning  (1.00  am for Emirates and 3.00 am for Etihad), whereas Qatar allows visitors to stay only until 10.00 p.m.
There are no rules regarding sleeping outside the provided accommodation for both the Emirati airlines,  but with Qatar, it's forbidden.
Only Qatar,  the Doha based airline, imposes a 12-hour minimum rest rule for its cabin crew, where they have to stay at home.
Both the Emirati airlines, Emirates, and Etihad allow their cabin crew to keep alcohol and pork products at home while in Qatar this is prohibited.
If you smoke, you need to be aware that this is banned in QR accommodation, but is allowed in both Emirates and Etihad.
If the opportunity arises, you can choose to live outside and apply for housing allowance in Emirates and Etihad, but in Qatar, this isn't an option.
More on this topic: Qatar Airways Cabin Crew Accommodation a Rules
Overall, these rules can have a big impact on an employee's life, so in making your choice you need to be aware of them and that you will be expected to follow them.
On balance,  I believe that both Emirates and Etihad are equally good in terms of allowing people to lead a normal life in relation to their working one. 
The city where you will live
This is a very important component of your future life.
If you have applied for a position with all three of the airlines we are discussing, be careful to choose a city that fits well with your lifestyle.
Doha – the capital of Qatar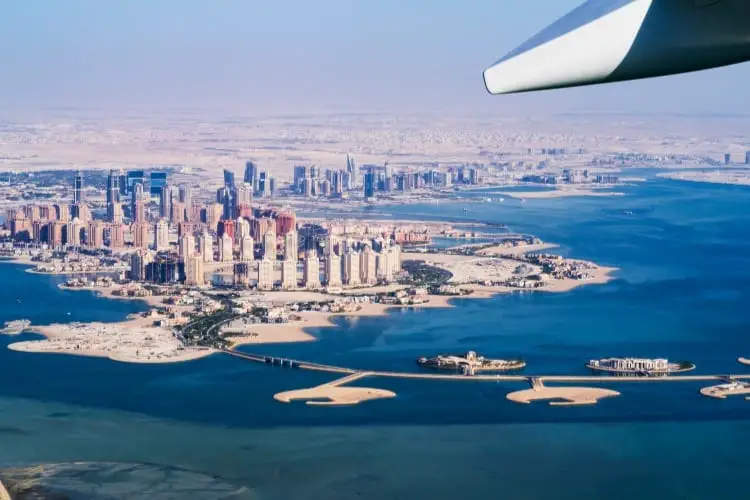 If you're looking to spend a couple of years flying the world while trying to save money for the future, then Doha (Qatar Airways) can be the right fit.
It's a small and somewhat conservative city which offers limited options when it comes to spending your free time.
There are a few restaurants, bars, beach clubs, and malls.
So, fewer chances to spend your money weighed against less things to spend your leisure time on.
Abu Dhabi –  The capital of the United Arab Emirates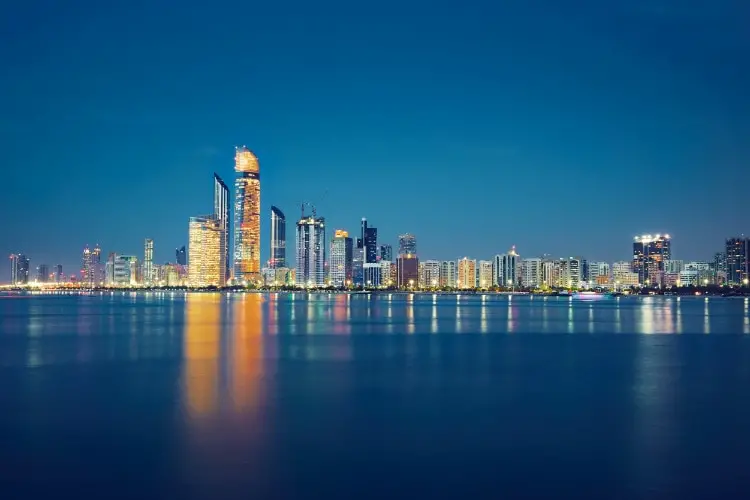 This is the biggest territory of the 7 Emirates. This city is more of a family-oriented place where people can live in peace and quiet while still getting a city feel.
It's becoming a popular destination for relaxation and it hosts important events such as Formula One Grand Prix.
There is a variety of restaurants, shopping malls, bars, and nightclubs as well as outdoor/nature involved activities to do.
If you are someone who likes action but also enjoys periods of calmness, then Abu Dhabi (Etihad Airways) is the perfect combination of both.
Dubai – The Las Vegas of the Middle East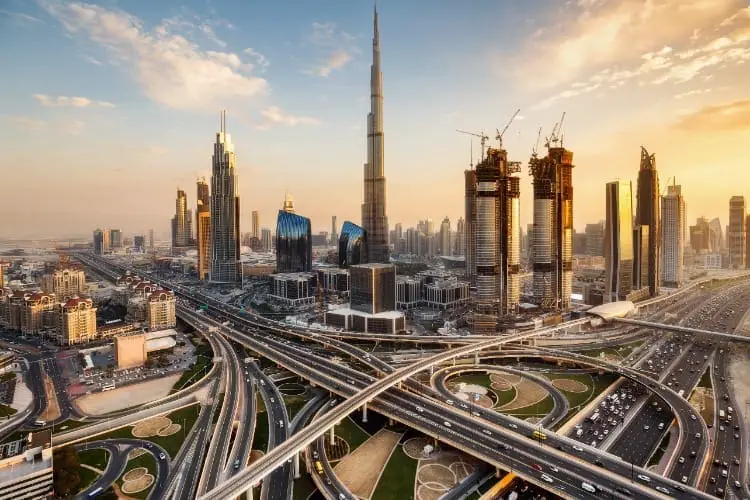 The city that rarely sleeps!
With events happening every day, crowded streets, lots of restaurants, bars, the biggest shopping malls in the region, traffic jams and fast-paced life, Dubai (Emirates Airlines) is the choice for a younger crowd looking to have a busy agenda on their days off! 
Best schedule/roster
All 3 airlines have two things in common:
monthly rosters are created by a computerized system
cabin crew get 30 days of annual leave per year
Having worked for Qatar and Emirates,  I know that cabin crew still struggle to get all of their Schedule Requests for any specific month granted.
However, most crew agree that Etihad is the one where these requests are usually granted.
Flying hours are quite similar for all airlines,  ranging from 80 to 120 hours a month.
As you might have heard, flying hours vary depending on which flight crew operate; they can be short, medium, long or ultra-long-haul.
When it comes to flexibility, Etihad Airways allows its crew to have a more balanced work/life routine. Their bidding system has options where crew can ask for turnarounds only, flights to a specific continent, weekends of specific weekdays off, etc.
Destinations / Layovers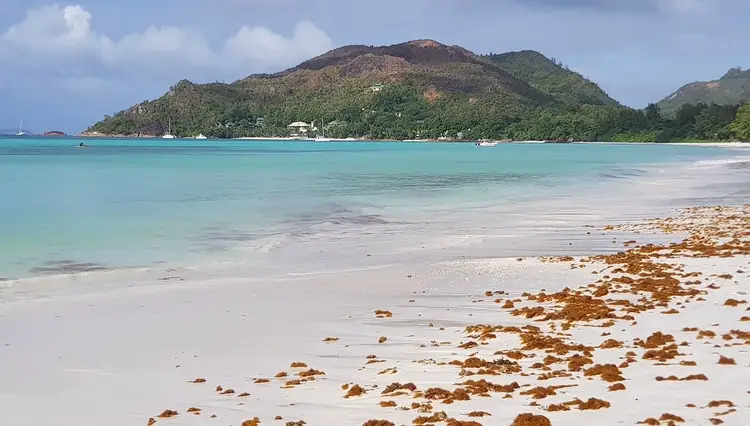 If we compare a roster based on destinations, then QR (Qatar) and EK (Emirates) have the advantage compared to EY (Etihad).
The first two have a wide network of destinations –  Qatar flies to 171 while Emirates goes to 161. Etihad has had a difficult financial situation in the past few years which has led to the airline canceling some routes. They currently fly to 100 destinations.
I must say that Emirates is the winner in terms of having the best destinations to fly into. Qatar comes in second and Etihad follows in last place as they have focused more on regional flights (the Middle East, the Indian subcontinent  and Asia).
Growth opportunities and timeline
If you don't have prior flying experience, you will work for at least 2 years in Economy class before getting a promotion. This rule applies to all the airlines.
A typical career path will look like this:
2 years as FA (Economy),
2-3 years as Business class crew, 2 years as First Class (optional),
3 years as Cabin Senior and then you attain the position of  Purser, also known as Cabin Services Director or Cabin Manager.
Best working environment
People will always have different ideas about this, but I will commit to saying that Etihad has the best working environment. 
Most crew who join have come from other airlines and know what to do and how to behave. This makes the workload easier and allows people to enjoy being at work.
On the other hand, in Emirates, the majority of cabin crew are new and quite young. So it can be stressful to work as some people don't take the job as seriously as you would expect as they plan to only stay for 2 years maximum.
In Qatar it is a totally different story, cabin crew are trained to work according to very strict rules and any breaches may be reported by your fellow cabin crew. This means that there is no sense of trust while working and this can result in flights being quite exhausting and stressful.
Highest pay
Whoever chooses to work in a Gulf airline will earn a tax-free salary!
When it comes to the highest pay scale there's not much difference between Emirates and Qatar, but Etihad falls a little behind in the rates.
All new joiners in the airlines will start on a specific basic salary as a FA (Flight Attendant) and this increases as the person gets promoted to other categories.
Basic Salary & hourly rate for an Economy class cabin crew:
EMIRATES: 4,020 AED ($1,094 USD) & 55 AED per hour ($14.97 USD)
QATAR: 4,000 QAR ($1,098 USD) & 45 QAR per hour ($12.36 USD)
ETIHAD: 3,640 AED ($991 USD) & 44 AED per hour ($11.98 USD)
Don't forget that this is the base salary and that add-ons such as layover allowances and hotel and product discounts. 
Final thoughts
Having worked in both Qatar and Etihad, I'll say that  I  have had great times with both airlines and both places.
But look,  at the end of the day, you have probably become a cabin crew because you want to spend some time discovering and exploring the world. And, if you fall in love with doing that, you may turn it into a career for the rest of your working life.
Depending on your age at the time you apply, think about whether you prefer parties or peace, stress or relaxation, a challenging workload, or a steady as it goes working routine.
But remember, regardless of which airline you choose to work for, Emirates, Etihad or Qatar, you will always have on your resume that you worked for one of the leading airlines in the world!
Related Posts