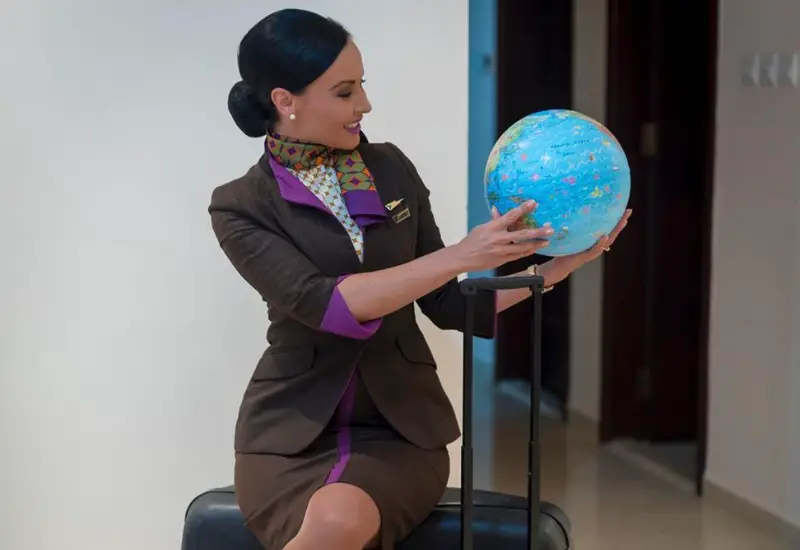 Exactly 4 years ago today, I arrived in Abu Dhabi to start my new life as cabin crew with Etihad Airways. I wasn't nervous about living in a Middle East country,  but still, there were many things that would have been handy for me to know before I started living and working in Abu Dhabi.
Bits and pieces of knowledge that I think will be helpful to others thinking of going down a similar career pathway.
So, from the point of view of an Etihad cabin crew, let me give you an insight into where I live and what it's like to work as a member of a team for one of the world's best airlines. Sit back, relax, and enjoy the trip.
Moving to Abu Dhabi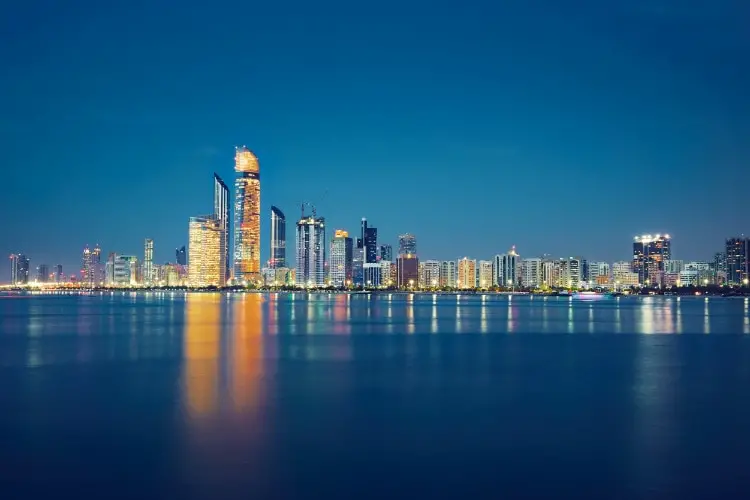 Abu Dhabi is the capital of the United Arab Emirates.
Compared to its neighbor Dubai, the capital is known to be a more family-oriented place. It is the perfect getaway from the hustle and bustle of busy streets and crowded places.
Many families establish themselves here and commute to Dubai for work.
If you are the type of person who enjoys walks on the beach, kayaking surrounded by nature and an overall calm lifestyle then Abu Dhabi is your place of choice!
Plus being Etihad Airways staff has its perks in this city, as you will be able to enjoy countless discounts in hotels, restaurants, retail stores and activities across the emirate.
Safety and culture differences
Do not worry about safety because Abu Dhabi is known to be amongst the safest cities in the Middle East.
However, it must be noted if you are planning to make the jump to any Middle East country that there are many cultural differences.
Like many other Gulf countries, people who choose to live in United Arab Emirates (UAE) have to abide by the customs and regulations and must respect Muslim culture.
During the Holy Month of Ramadan (when Muslims fast from sunrise to sunset),  there are certain rules which expats should respect.
This includes refraining from eating in public and dressing modestly.
Don't worry there's no need to wear a hijab.
But women are always advised to cover their legs and shoulders, unless at the beach.
Apart from this, as a woman you can drive, you can drink, and you can move around alone without any problems.
What to do in your spare time?
If you want to learn more about the local culture, you can head downtown to Heritage Village or Qasr Al Hosn.
There, you can have a glimpse of how Emiratis used to live prior to modernizing the city.
Overall, Abu Dhabi is a vibrant city home to modern infrastructure, malls, hotels and beautiful landscapes where water meets sand dunes.
It's also becoming more open to tourism and hosts some of the world's biggest sports tournaments like the Formula 1 Grand Prix, which Etihad is the sponsor of.
During that time of the year, the city prepares itself to host people from around the world with concerts, parties and elite gatherings.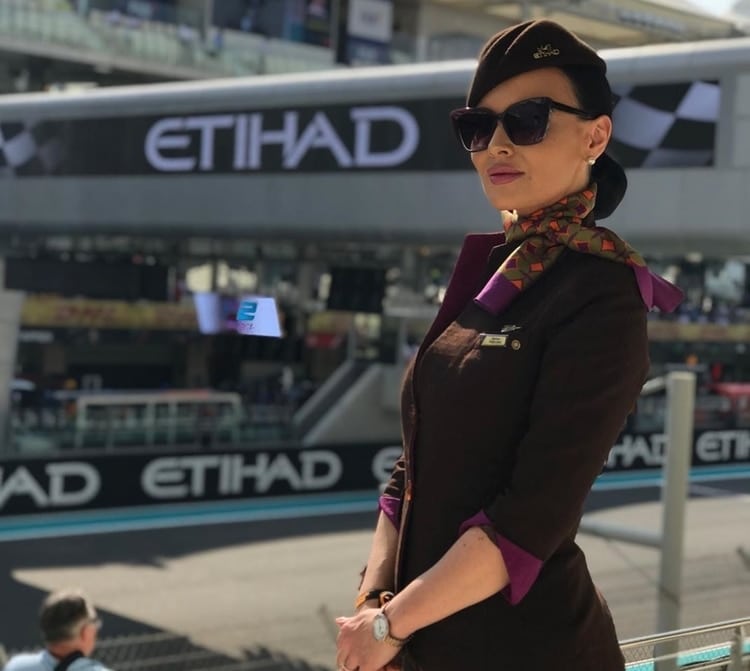 Making friends in Abu Dhabi is quite easy. You'll meet people from many parts of the world and they are all eager to be part of a community. Take advantage of this opportunity to socialize with people from other cultures and countries.
If you are a night person who likes to have a couple of drinks, alcohol is served in licensed restaurants, bars and nightclubs. You are also able to buy it in specialized shops if you have a license permit.
Cost of living
Compared to cities like New York or Singapore, the cost of living in UAE is not too expensive.
However at the end it depends on your lifestyle, you either choose to have a meal for 30AED ($8) or 500AED ($136).
One of the biggest advantages of being a flight attendant for Etihad is that you do not have to pay for housing.
This relieves a lot of pressure and allows you to splurge more, but don't forget to save;) It's important to have a budget and keep yourself on track!
Accommodation
Etihad Airways provides its cabin crew with fully furnished accommodation in a shared basis.
You could either have 1 or 2 flatmates from the same gender, in a smoking or non-smoking accommodation.
All of the buildings are gender-mixed.
The apartments are spacious and provided with all the necessary furniture such as dining tables, bedroom furniture, main appliances (microwave, oven), washing machine, TV etc.
You do not have to pay for utilities as the company covers the cost.
The Internet is not included so you should organize this with your flatmate/s.
Buildings are within the proximity of the airport making the commute to and from work quite easy for crew who live in company provided accommodation.
If you are married to another employee, you can opt to live outside and get a housing allowance or choose to remain in company premises on a single accommodation.
This is given based on availability and seniority.
How to get around?
Transportation to the airport is provided through designated shuttle buses which run every 20 minutes on a 24-hour basis.
It is your own responsibility to plan which timing suits best. However, if you wish to do so, you can also drive your personal car or take a taxi.
While Etihad accommodations are close to the airport, they are far from downtown Abu Dhabi, it takes around 30 to 40 minutes depending on traffic.
However, getting around is easy, whether you choose public transport such as buses or taxis or other options like "pay per minute" car rentals or Uber, transportation within the Emirate is not a hassle. 
What's it like living in Abu Dhabi as an Etihad cabin crew?
The airline is quite easygoing when it comes to cabin crew personal life and they have recently eased visiting hours.
Friends including the opposite gender, are allowed to visit from 8am until 3am.
However, outsiders are not able to sleep over unless they are from the same gender as the employee and a visitor request has been approved by corporate security. This includes visitors from abroad.
If you plan to bring family or friends to visit, you must apply for a Visitor's Request at least 1 week prior to their arrival.
Keep in mind that, if you are a female, your father or brother are not allowed to sleep in your apartment and the same applies for male crew and their mothers or sisters.
Each crew member is authorized to have long stay visitors for a maximum period of 28 days.
In general, lifestyle is quite relaxed and the company does not control their employees.
There are no rules regarding minimum rest or sleeping outside while on days off, you are free to do what you like while off work.
The important thing is that you report to each duty on time and have a good performance on board.
You can have parties and keep alcohol in your house as long as you have an alcohol license and abide by the 3am curfew.
If you want to have a social life, it is important that you have a good relationship with your flatmate/s as everyone has different schedules and might not appreciate someone else having gatherings, while they try to sleep.
Communicate with each other and do not forget to respect each individual preference. At the end of the day, everyone is there to work.
Benefits & Healthcare
Etihad Airways tries to keep their employees content and with these comes benefits.
All employees have access to a discount program called iSave.
It is an electronic card which allows people to have countless offers in dining, hotels, retail and activities within Abu Dhabi and sometimes, other Emirates.
Discounts range from 20% to 50% off and it is an excellent way to save some cash while enjoying what the city has to offer.
When it comes to healthcare, cabin crew are provided with an Enhanced Platinum insurance that covers them in the United Arab Emirates and their home country.
If you get sick, you must visit Etihad Medical Center (EAMC) to seek treatment free of cost.
Also, if you require to see doctors outside the company, you must have a referral from EAMC.
Consultation fees for outside clinics and hospitals are 50AED ($13).
If you decide to seek medical attention in your home country, you must pay for everything and then submit the receipts for reimbursement.
Work environment & salaries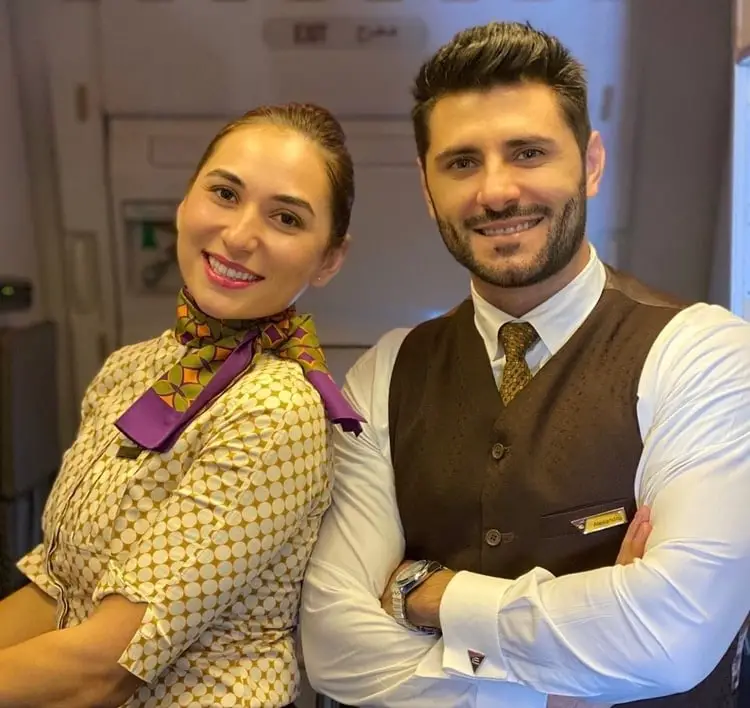 I can assure you that Etihad's work environment is amongst the best of the airlines in the Middle East.
There is a sense of support within the crew community and most times people have fun during the flights.
If you work and know what to do, nobody will pick on you.
Most of the crew stay at least 5 years with the company so the workload is efficiently distributed as everyone knows what their roles & responsibilities are.
In terms of salary at Etihad Airways, cabin crew working in Economy class earns around 10,000 AED (USD $2,700) in total.
While their base salary starts at 3,640 AED (USD $990) you have to add flying hours which are 41 AED (USD $11) plus layover allowance if there is a stay overseas.
Salary may increase or decrease depending on the flying hours that each crew works per month, usually between 80 to 90hrs.
Also, salaries increase once people work their way up from FA (economy) to higher ranks like Cabin Senior and Cabin Manager.
Wrap up
Generally speaking, Etihad Airways is a well-established airline where I felt comfortable working at.
While it may not have a lot of destinations, the human factor makes this company a choice for those seeking a balanced work/life environment.
Similar Posts: