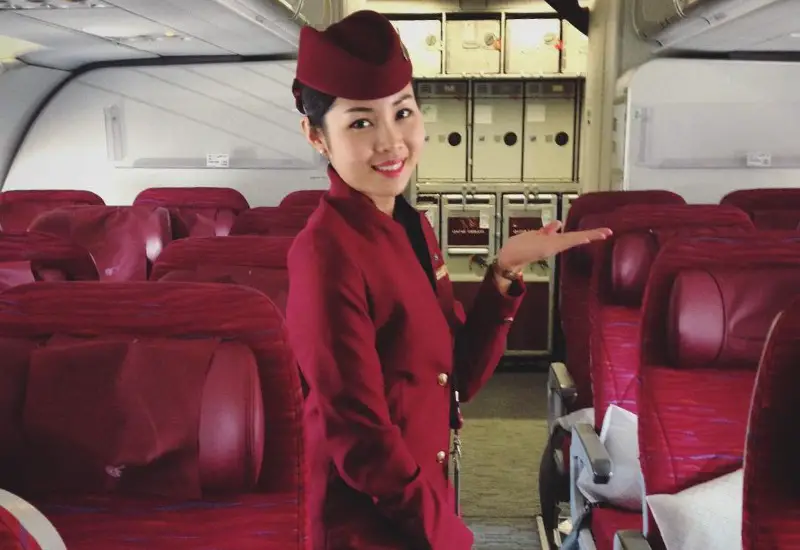 Working for Qatar Airways is a dream airline for many future cabin crew. If that is the case for you,  let's discover if you are eligible and you meet all the requirements in order to achieve your goal.
In a word; Do you have what Qatar Airways is looking for?
In this article, we will share with you all the information and insights on what requirements you need to join one of the best award-winning airlines in the world – QATAR Airways.
Below is a detailed list, of each of them expanded with tips and comments from experienced Qatar cabin crew.
Qatar Cabin Crew Official Requirements
A minimum of 21 twenty-one years of age
Minimum arm-reach of 212 cm (on tiptoes for females)
High School Diploma
Fluency in written and spoken English
Outgoing personality with excellent interpersonal skills
Ability to work within a multinational team
Passionate about customer service and traveling
Excellent health and fitness
Willingness to relocate to Doha, Qatar
Age
In order to be considered for the job, you need to be at least twenty-one years of age.
The airline doesn't have a maximum age limit for applications,  so officially anyone above twenty-one years of age can apply.
However, in practice, they usually prefer candidates between twenty-one to thirty years old, considering that they have customer service experience and the "it" factor.
This said, it doesn't mean that you won't be considered if you are older than thirty years old.
Just a few years back, the upper age limit was thirty-five, and there were occasional exceptions, so it can still happen.
Height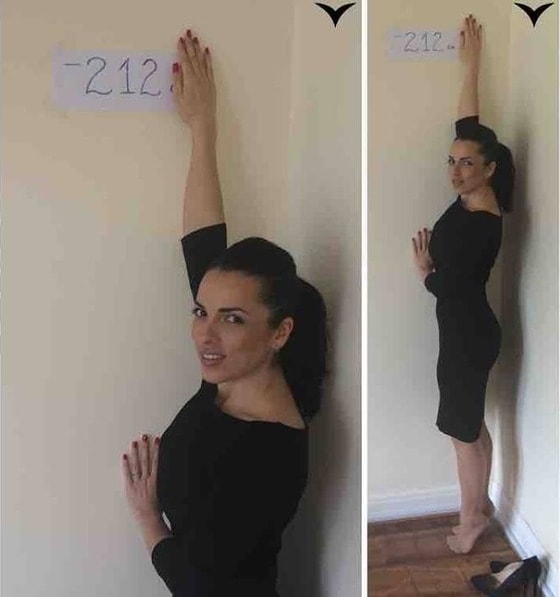 You will also be required to reach a height of 212cm.
So during your open day, they will test your arm reach to ensure that you are capable of reaching the emergency equipment located in the overhead bins, also known as the "Hat Racks".
To do the arm-reach test, the required height will be marked on a wall with a sticker (at 212cm), and applicants will be asked to come up to the wall and demonstrate that they can reach the line.
The interviewees have to remove their shoes, stand on their tiptoes (if needed or preferred) and be able to surpass the mark by stretching both arms against the wall.
This is usually done at the beginning of the Assessment Day, after the first screening of chosen candidates.
If you don't reach this requirement, you will be automatically disqualified.
So to save yourself a lot of heartaches and maybe some embarrassment, be sure that you can pass this simple test before going to the open day.
Hight school diploma
Like many other professions, candidates must have at least graduated from High School.
The airline will ask for proof of this and might eliminate those who didn't complete High school.
Being a university graduate is not mandatory.
However, most people who have become cabin crew for airlines in the Middle East have come from different industries and have taken the plunge into aviation because they are looking for an exciting change in their lives.
Many of the cabin crew in Qatar Airways are nurses, paramedics, lawyers, economists, musicians, hoteliers, journalists, etc.
So what do they all have in common?
Excellent customer service skills, a well-versed level of English, and a natural charm.
You don't need to be a master in Hospitality or Medicine.
Nonetheless, having previous knowledge in these industries is a nice added bonus!
So, while a university degree is not required, it certainly will do you no harm and you will be in very good company.
Fluency in English
English is the international language of aviation.
It's very important to be able to understand it fully, especially in regard to safety requirements.
Remember that in aviation, you will have to spend the majority of time talking to people in English.
If it's not your first language, practice whenever you have time, read whatever you can get your hands on and speak to whoever will listen!
If you force yourself to speak English every day,  you will be surprised at your progress in fluency.
Consistency is the key.
Practice, practice, practice!
More on that topic: How to Improve Your English and Pass Your Cabin Crew Interview
English tests
During the recruitment process, there will be an English test that determines how fluent the candidates are.
This test consists of 4 parts:
Reading, comprehension, writing, and filling in the blanks.
You might also be asked to speak about a random topic in order to test your improvisation and conversational skills.
What the recruiters are looking for is a thorough level of language understanding from each cabin crew applicant, because once you start working onboard, you will be talking to your passengers in English every day, that's why it's such an essential part of the job.
Outgoing personality and interpersonal skills
Flight attendants are normally very friendly, talkative, and easy to get on with.
These are the top flight attendant skills needed to get the job.
Being up in the air in a closed environment with hundreds of people can sometimes often be difficult, this is why and this is where you need to understand that a pleasant personality will make the job a lot easier.
Cabin crew have to use their interpersonal skills to gain people's trust and to make their journey smoother.
Being a natural charmer is an excellent trait and recruiters will definitely notice if you have it.
They will also notice if you don't.
Charm and arrogance are not good bedfellows.
A flight attendant has to be warm, calm and pleasant to talk to.
A person who thinks they know it all and feels superior to others is not a good fit for the job.
Arrogance is an interview killer.
Keep all this in mind while building your CV.
It really is important.
It's even written in the job ad description.
Remember to highlight your best assets and match them to what they are looking for in the job description, particularly that you are outgoing, friendly, and are customer-oriented.
Ability to work in a multinational team
There are over 160 nationalities that make up the team of Cabin Crew in Qatar Airways.
This is why it is extremely important that you adapt to working with people from other parts of the world.
Everyone has their own beliefs and ways to conduct themselves.
People from the Western Hemisphere might behave differently than those of the Far East.
However, when working as a team, each individual must contribute to a peaceful environment so that each flight is successful.
As they say out there, Happy Crew = Happy Passengers!
Passionate about customer service and traveling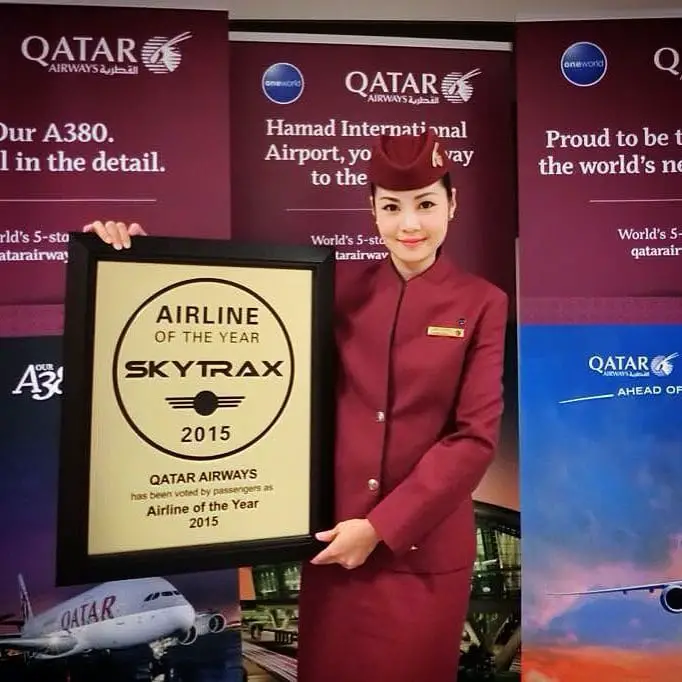 Qatar Airways has not won so many awards without very good reason.
Skytrax has named it The Best Airline in the World in 2019 and it has been in the Top 5 for many years.
They strive to be the best in the industry and will look for those individuals who can help them achieve their goals.
Customer service is not just something that is done to get it out of the way.
The airline looks for THE BEST service to give.
Future flight attendants must be able to eat, sleep and think EXCELLENCY in everything that they do.
Nowadays, airlines need to keep their ratings above those of their competitors and that is done only if they provide an outstanding service where customers are truly the kings and queens.
Excellent health and fitness
Irregular sleeping patterns, fatigue, lack of proper nourishment, and extensive physical movements, these things are married to the job.
That's why you need to have excellent health and fitness.
It is recommended to workout daily, eat a well-balanced diet, and sleep whenever you have the chance, this will not only help you feel good but look good as well!
The airline is strict with this and requires their employees to maintain a good physical appearance.
Willing to relocate in Doha, Qatar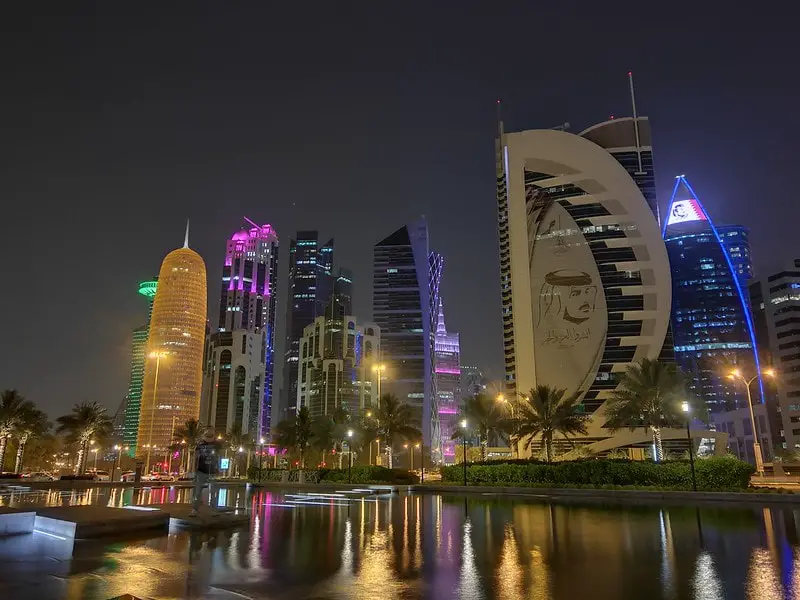 Moving to Qatar is a must.
Your base will be in the capital of Qatar,  Doha.
All Qatar Airways cabin crew are provided with male or female accommodation located in the company-owned compounds located throughout the city.
So before applying to Qatar, it's important that you do your own research beforehand.
This includes not only basic things such as climate, currency and location research but also deeper research regarding things like law, culture, and the things that you can or cannot do.
Ask yourself these questions:
Is Qatar for me?
There are some cultural differences between Qatar in comparison with western cultures:
Will I be able to adapt to their culture? Think about the religion, dress code, couples, alcohol.
Will I be homesick? If you are worried about how easy it will be for you to return home and leave Qatar, you might have to rethink your choice of airline.
Other Requirements
There are other things to be considered when applying for the job in Qatar Airways.
You must not have any visible tattoos while in uniform. If you have a tattoo you must declare it and specify the location of it. All body/face piercings, except in the ear lobes, are not permitted.
Braces and facial scars are not allowed, skin must be clear of acne.
Females must have a natural hair color,  this means not dying your hair purple or a strange shade of green…
Eyesight will be tested on your medical tests day. Using one eye at a time, you'll read letters from a sign that is positioned a certain distance from you. Eyeglasses and contact lenses are permitted if they are in line with the Grooming Code instructed by the airline.
Weight must be proportional to height. If found over the normal range, an employee can be put into a weight management program. Seriously.
Smoking in uniform, at the accommodation, during layovers or in public eye while wearing the uniform is not allowed and you will have to agree to a non-smoking policy. I would recommend that you consider giving up smoking if you are looking for a position as a flight attendant, it will make your life so much easier in many ways.
Another topic thing to keep in mind that you MUST have the ability to swim unaided for at least 25 meters. Part of the training consists of water drills in a pool simulating a ditching (water landing), in order for trainees to practice an aircraft evacuation in water.  In this exercise, you will have to swim across a pool, climb into a lifeboat and rescue people. If you are not confident in the water yet, this is the time to start learning!
Conclusion
Imagine a job where you serve passengers on your way to exotic places like the Maldives or Mumbai, sipping coconut water in Seychelles, eating Pierogi in Poland or strolling the beautiful streets of Paris.
Who doesn't enjoy traveling?
Part of the perks of this profession is the ability to go to places you never thought that you ever would.
If you are passionate about getting to explore the world while working,  then being a flight attendant this is a good fit for you and Qatar Airlines is one of the best to live your dream with.
Now that you know everything you need to become a cabin crew at Qatar Airways, you should start preparing yourself for your open day. Check if there is one near you here.
Related Posts